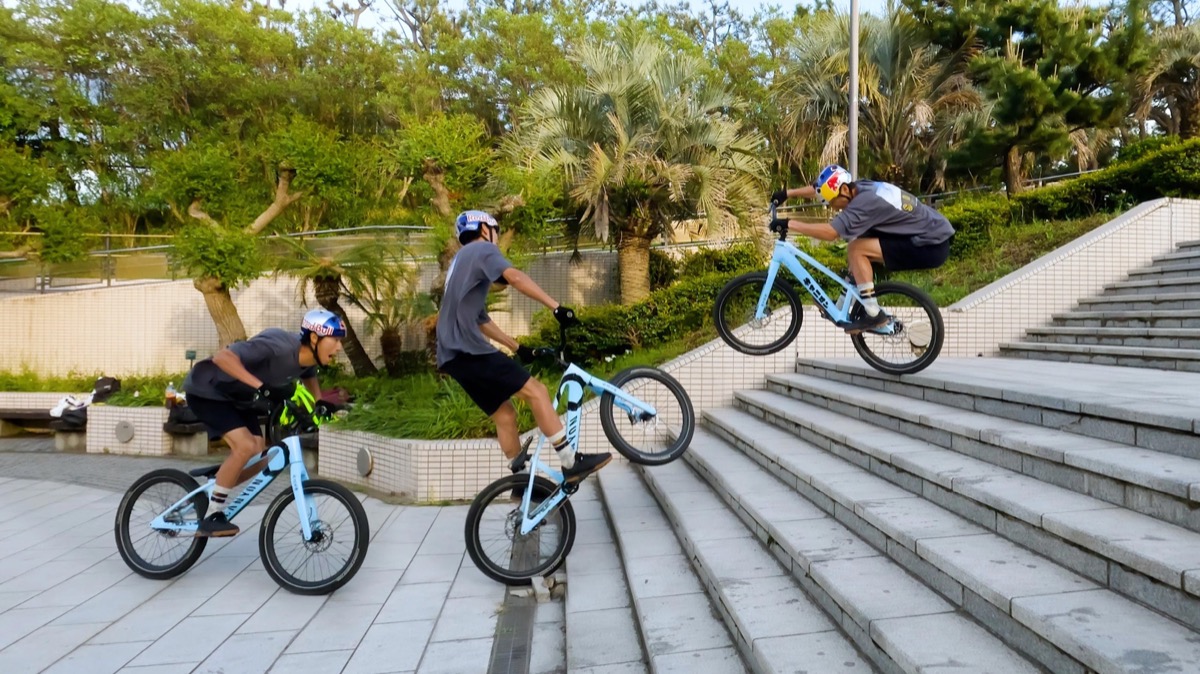 Videos
Tomomi Nishikubo's Group Ride
---
Riding with friends is one of the best ways to improve your skills.
The cheering, friendly competition, and challenging each other to try new tricks and send new gaps helps you push yourself and improve as a rider. Tomomi Nishikubo is no stranger to this concept and puts it into practice in his latest video.
"I met my friends a couple of months ago. They are really unique riders, so the group ride went crazy! I pushed my limit in the last trick. Continental tires and Muc-off sealant always protect me from a flat tire!" – Tomomi Nishikubo.

Currently, Tomomi is off the bike, healing from a shoulder injury he sustained while attempting a front flip. You can learn more about Tomomi's injury Here.

"I had the second surgery to remove the plate in my shoulder a week ago. It's getting better! I will start rehabilitation in September. Hopefully, I can get back on the bike in October. Can't wait to ride with my friends again!" – Tomomi Nishikubo

Until then, we can sit back and enjoy the content from the Ninja Trials Rider filmed before the injury.

Tomomi Nishikubo.