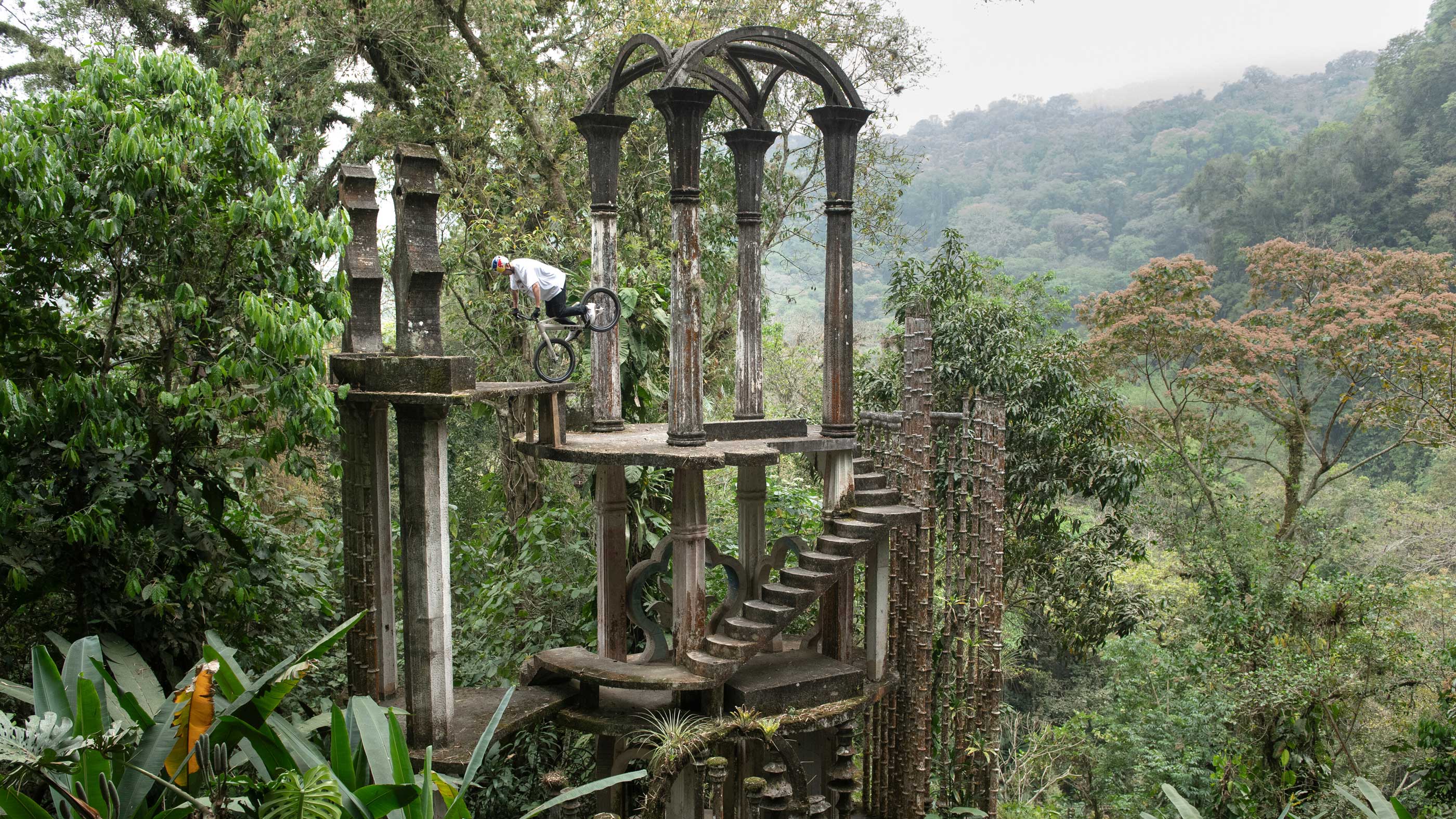 Videos
Tomomi Nishikubo in "Surreal Snapshots"
---
The word "surreal" has a lot of different meanings – reaching from "weird" or "strange" to "irrational", "absurd" "dreamlike" or just "unusual".
Of course, it is also used to describe the cultural or art movement of Surrealism. You could definitely use it when talking about the riding style of Japanese trials bike star Tomomi Nishikubo, too. His brand-new video "Surreal Snapshots" has placed Tomomi in the perfect settings to let his creativity break free: the surreal garden of Las Pozas in the Mexican rainforest.
Built over a period of more than 20 years by English surrealist, collector and patron of art Edward James, bizarre structures like "The House on Three Floors Which Will in Fact Have Five or Four or Six", "The House with a Roof like a Whale" or "The Staircase to Heaven" provide Tomomi with the ideal canvas to showcase his incredibly creative style of riding. Stairs, walls, rails and arches basically invite Tomomi to go all-in.
But, humid, covered in moss, slippery and anything but easy to ride, the apparent trials paradise bears a lot of room for errors and potential dangers, too – possibly making this one Tomomi's most risky projects ever. Especially when you consider that you are riding within an open-air museum and must not damage anything Edward James has built under any circumstances. Of course, the Japanese trials expert found his way through Las Pozas' scenery, culminating in an impressive 360 drop of four meters height.
"It was a great experience to ride in such a special place. It's definitely the most bizarre place I have ever ridden my bike at and it needed a lot of preparation and scouting, as the terrain was far from easy to ride. I didn't know Edward James and his work before. I have never seen such a huge artwork like his garden and I was impressed by his passion to create it over the years. I hope that clip can live up to that." – Tomomi Nishikubo