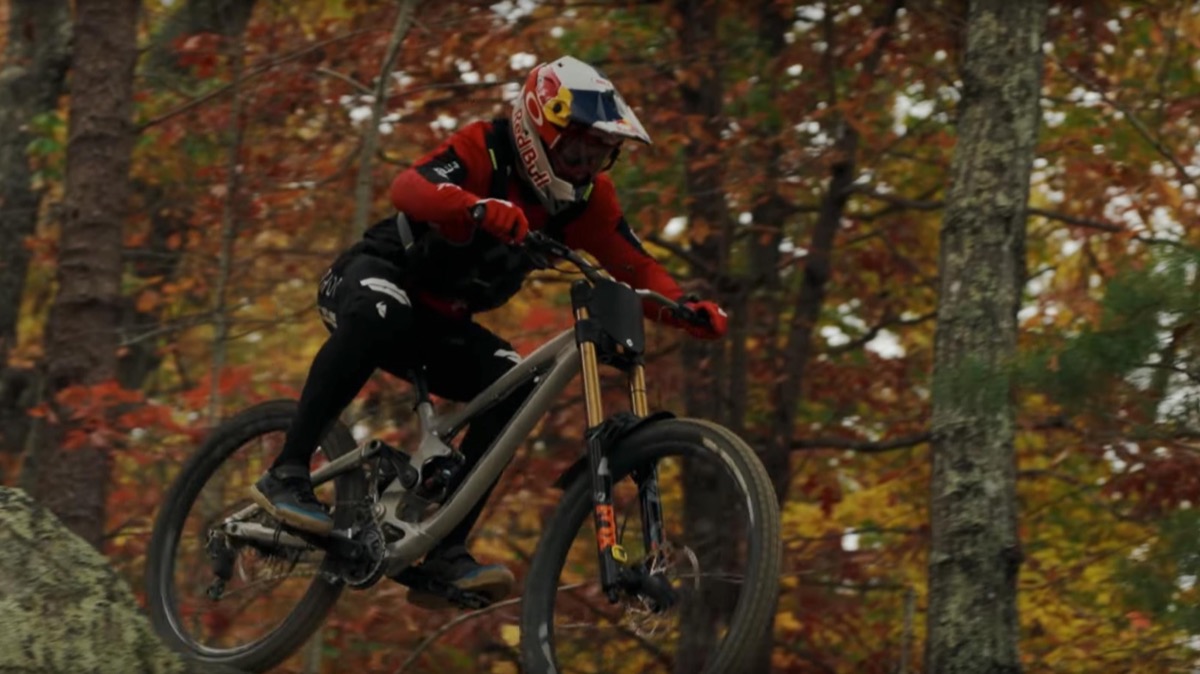 Videos
Going for Six -It's Go Time
---
It's not an easy task to get to the podium. In fact, it's down-right close to impossible.
These racers put it all on the line. Gwin will need to stay focused and consistent throughout the season, while also taking risks when necessary to try and gain valuable points. From the looks of it, he is strong and ready
Last year, Aaron was busy creating the perfect platform for his training and racing strategy. He spent countless hours analyzing his performance and the components he rides, as well as working with his team to develop a winning approach. He knows that each tenth of a second counts in a downhill race and that the slightest mistake can cost him dearly. And now, it feels as if he's left no stone unturned in his quest for six.
"I think as I've gotten older it's become easier. I've …become more comfortable …with the integrity I have in my own mind." – Aaron Gwin
Gwin is admired by many in the downhill mountain biking community, and for a good reason. He is known for his intelligence, focus, and attention to detail, which are all essential qualities for a pro rider. He has the crucial ability to read the course and adjust his approach and bike set up accordingly, making him a formidable opponent.
This year, Aaron is sure to bring a lot of excitement to the sport. We've seen that he's got his eyes on the prize and that he's been meticulously creating the perfect balance of what it takes to win.
"The two-year game plan going in for me for this season was to get myself sharp again, get back up to speed, get comfortable and just, kind of build. Then get the new bike … dial that in.. then make a run at another title next year. A lot easier said than done, but so far we are pretty much exactly on pace." - Aaron Gwin
Aaron Gwin's unwavering commitment to his craft, combined with his intelligence and focus, make him one of the greatest riders in the world today.
Regardless of the outcome, there is no doubt that Gwin will continue to be a major force in the world of DH MTB this year and hopefully for years to come. His incredible skill and dedication to the sport have made him a true legend, and his pursuit of a sixth overall World Cup win is sure to be one of the most exciting stories in the sport this year.


This video is sponsored by e*thirteen.