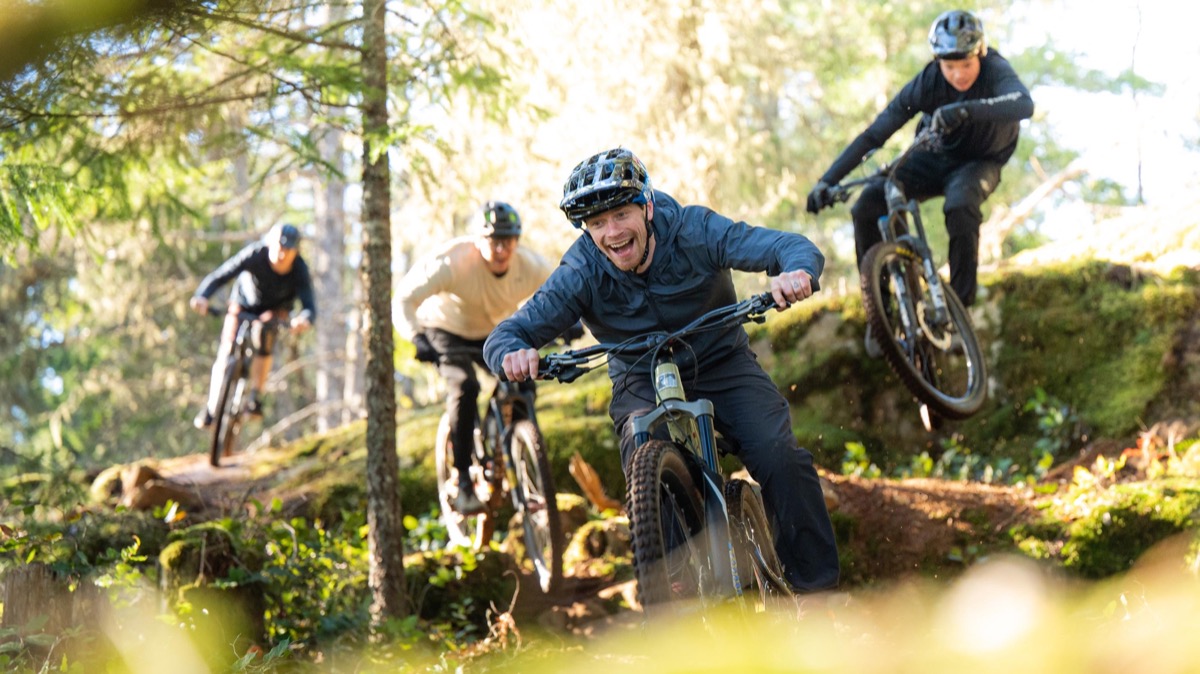 Videos
Pearl Izumi launches Trail Stewardship Initiative.
---
PEARL iZUMi, the worldwide leader in premier cycling apparel and footwear, is excited to introduce More Trail, a brand initiative that aims to encourage and support trail stewardship in the mountain bike community.
Over the past few years there has been an increase in traffic on trails, putting the places people ride under pressure. More Trail poses trail stewardship as an opportunity for riders to not only take care of the land, but also deepen their connection with the trails they know and love to ride.
PEARL iZUMi is leading the way in this mission with their 501 Trail Pledge; the team has committed to 500 hours of trail service annually, and one percent of their mountain bike apparel sales will be donated to nonprofit grassroots organizations, by state. Every time someone purchases PEARL iZUMi mountain bike apparel the company will donate to a trail group based on the zip code where the sale occurred.
"When we think about what excites us in mountain biking, the words 'More Trail' really sum it up," said Andrew Hammond, Director of Brand Marketing. "As riders we're always looking to explore new areas and push a little further, and our new 2022 MTB apparel line was built with that in mind. But it's also important to acknowledge that sustainable trail systems don't happen by chance. Dedicated members of the community put in the time to create a better riding experience for all. We will support them with our 501 Trail Pledge, while also encouraging more people to get involved, because we see trail stewardship as an opportunity to become a more complete rider, not just an obligation."
The company's mountain bike collection focus on high-performance gear to ride more trail, whether it's pushing further into the backcountry or pushing personal limits in more technical terrain. The trail advocacy side focuses on creating and maintaining more places to ride. At the heart of More Trail is the idea that anyone can push personal boundaries and get more out of the mountain bike experience by going farther, finding more confidence, and getting involved.
For more information, visit pearlizumi.com/more trail. Follow and use the hashtag #moretrailmondays on Instagram to see the advocacy work other riders all over the world are doing.