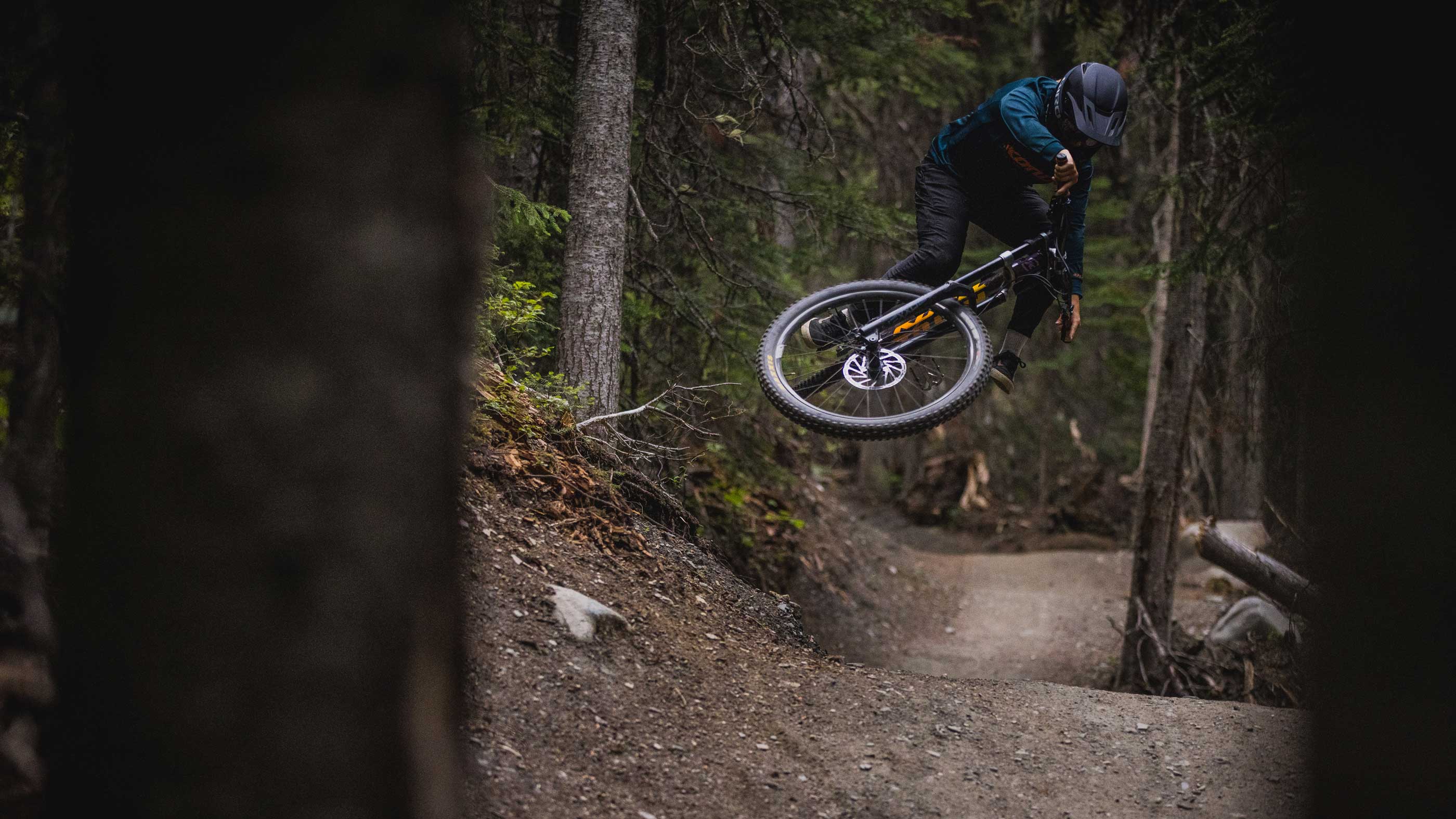 Videos
Kyleigh Stewart: Raised By A Movement
---
Nestled in the rugged heart of British Columbia, Kamloops is more than just a city; it's a crucible of talent and creativity for freeride mountain biking.
With its diverse terrain, from steep rocky descents to vast arid landscapes, Kamloops serves as the ultimate playground for daring riders. Here, the world's most skilled Freeriders are forged, pushing the limits of what's possible on two wheels. With boundless trails and an unmatched community, Kamloops is the epicenter of freeride biking, where innovation meets focus, and Freeride visionaries are born. Welcome to the cradle of freeride greatness – welcome to Kyleigh Stewarts' hometown, where the future of mountain biking is written in dust and air!
Why does Freeride strike the hearts of so many mountain bikers? It's more than just a niche discipline of cycling. It's been a movement – a form of rebellion. Freeride has always been at the forefront of progression within the community, and Kyleigh has been blazing trails since the training wheels came off her Makena.
Kyleigh's journey through mountain biking is nothing short of extraordinary and inspiring. Born and raised in the rugged terrain of Kamloops, B.C., her destiny was shaped by the Freeride movement that placed her hometown into the Freeride history books.
As a young shredder fearlessly launching herself off backyard jumps, with the support and encouragement of her community. For Kyleigh, this was simply part of her norm, a way of life growing up in Kamloops.
And as Kamloops' riding community delved deeper into the world of jumps and creative lines, so did Kyleigh's passion and focus. Her progression as a rider mirrored the trails that made Kamloops famous – diverse, stylish, and filled with creativity. Today, Kyleigh Stewart is a symbol of unwavering dedication and determination. Her love for freeriding transcends boundaries, inspiring riders worldwide to push their limits and embrace the long, sweet ride.
Join us in celebrating Kyleigh Stewart, a true embodiment of the spirit of Freeride, as she continues to conquer new heights, redefine boundaries, and inspire us all to chase our wildest dreams on two wheels.
From a 2007 Makena to a Process X DH in 2023, Kyleigh shows us how far she's come and how her love of bikes and downhill hasn't faded.