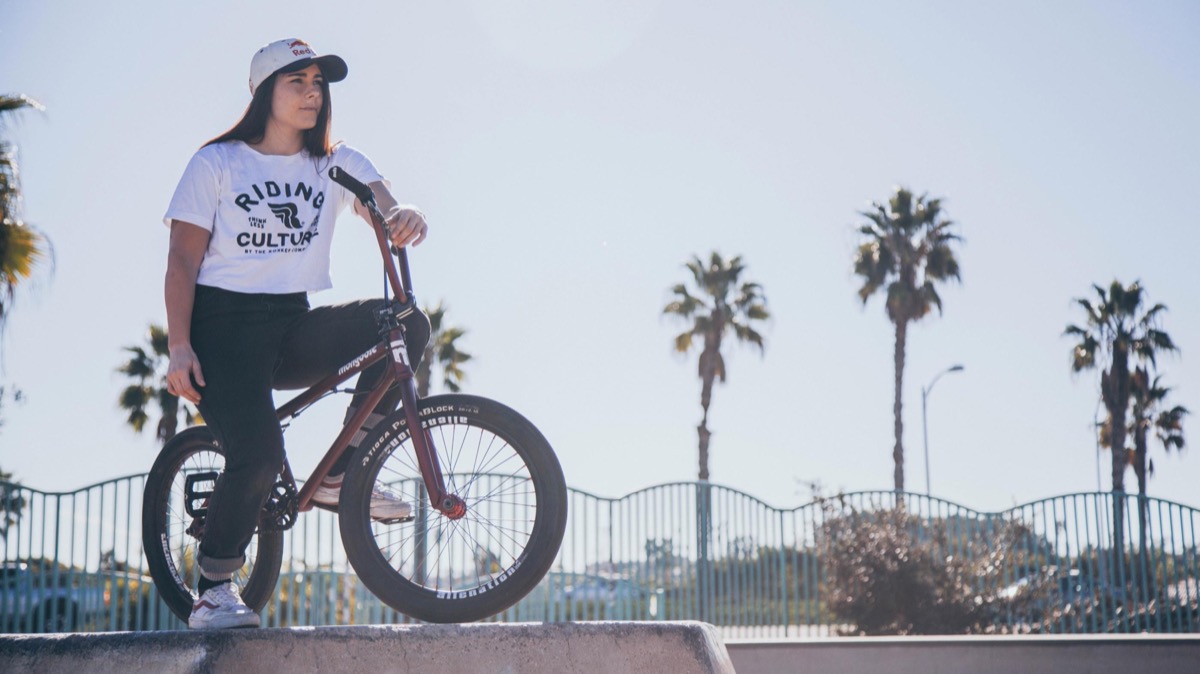 Videos
How BMX saved Nikita Ducarroz's life
---
The daughter of a Swiss father and an American mother, Ducarroz enjoyed the benefits of dual citizenship and grew up in Northern California while spending summers with her grandparents in Geneva, Switzerland.
At the age of thirteen, Ducarroz began suffering from severe anxiety attacks, which led her to isolation within her own home.

"BMX helped me to overcome my fears"

It wasn't until she found a BMX video on YouTube that she began to break free from the isolation she felt. At first, she saved up for a bike and practiced in her driveway. Day by day, trick by trick, her love for the sport grew. Eventually, the sport led her to do something that scared her to death: she took the plunge and went to ride at her neighborhood skate park. By doing this, she took a step toward overcoming her anxiety and began her BMX career.

Nikita continued to work hard and build her skills. It wasn't long before she won competitions - first at the local level, then at the national level, and finally on the world stage as one of the best BMX riders.

She says that she owes her life to BMX: "The bike made me get out of the house, go to the skate park, and eventually get on a plane. It pushed me and gave me a reason to overcome all my fears."

Ready for the World Championships?

In early 2020, before the Olympics, Nikita realized she needed to improve her skills to be among the world's elite. She began riding at a park in North Carolina, where she trained with the best riders in the world, which proved to be the key to her success. She decided to move to North Carolina full-time. Her commitment paid off with a bronze medal at the games.

Her hard work will truly come to show at this year's season highlight, The Urban Cycling World Championships in Abu Dhabi, where the 26-year-old will compete in the freestyle discipline.

With several podium finishes at World Cup events since 2016, a second place at the 2021 World Championships, and a third at the Olympics, the Swiss-American Ducarroz is undoubtedly a favorite for the top spot.

Nikita is often asked at major events whether she is still struggling with health problems. "Yes, my panic attacks are not a thing of the past. But they have improved a lot over the years," she comments confidently.

Her MindTricks platform

Just as Ducarroz found many years ago, a video helped her overcome her mental health challenges. She now wants to help others do the same. With this in mind, she and her friend Patrick Kelly created the Instagram account MindTricks.

MindTricks is aimed at athletes from the world of action sports and beyond and is a judgment-free platform meant to discuss mental health challenges.

Nikita hopes that her story and the discussion on the posts will encourage others to share their own mental health struggles while being inspired and connected to other athletes going through tough times. The ultimate goal is for individuals to realize that they are not alone and can overcome anything.