For the last couple of weeks we have been trying out the new Specialized Demo riding gear. Click through the jump to read our thoughts on them.
Specialized Demo Pro Shorts
New to my closet this season is the Specialized Demo short & Jersey. Cut from VaporRize™ woven fabric , the four way stretch fabric has moisture wicking properties and it makes the Demo short extremely comfortable with a great fit. The length is above the knee, which I think is a great length that is comfortable to ride on the trails or as it was intended in the bike park. The cut of the short allows for wearing of knee pads underneath without being clown sized.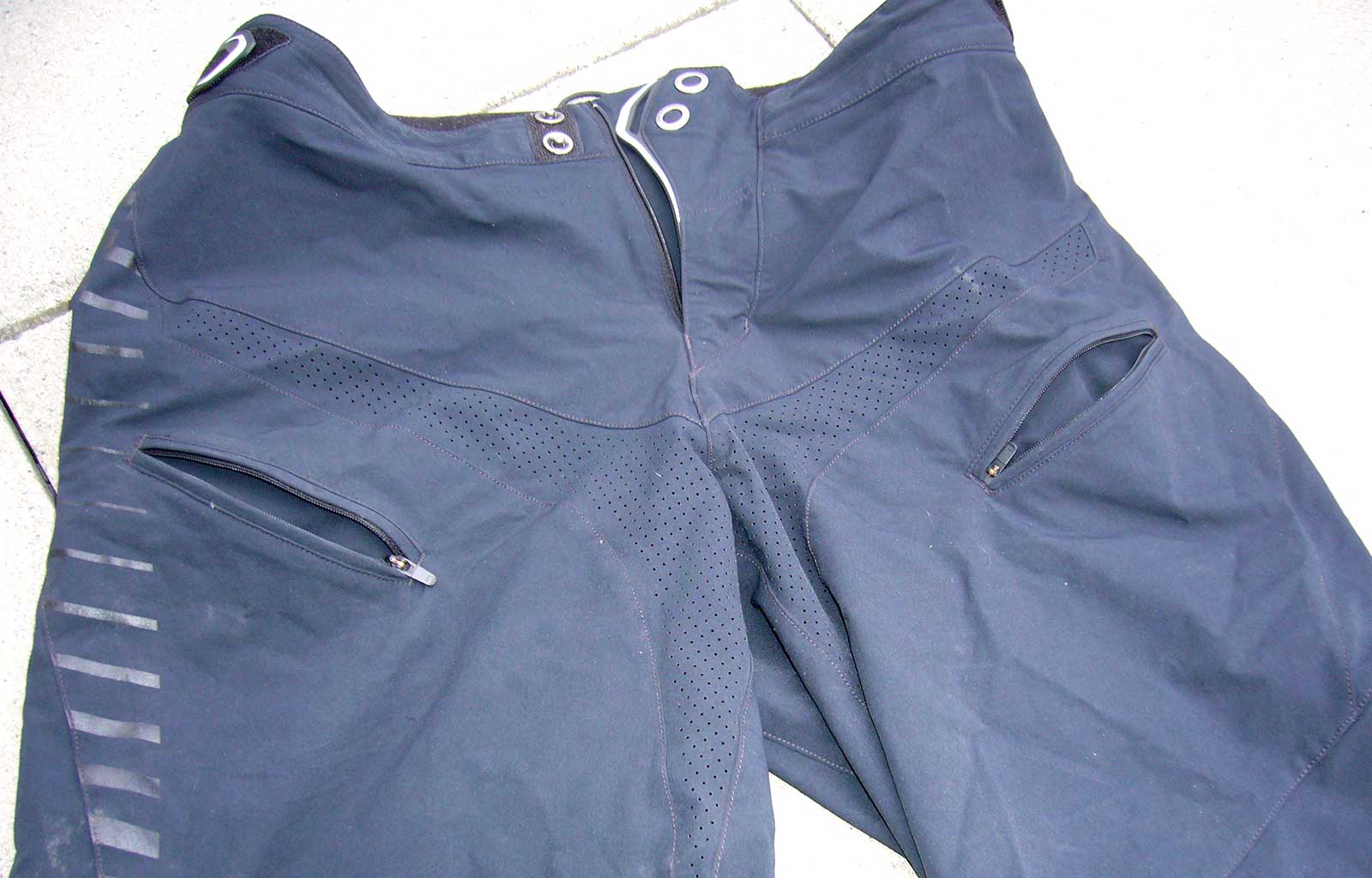 While the Demo are available in 30-42 sizing, they do have side velcro waist adjusters to fine tune the fit and get them to sit the way you want. Up front there are two zippered pockets and one in the rear. The front ones are large enough to fit a for a bill fold or a phone without it burdening you. Above the pockets are two panels with laser cut perforations giving the short some much needed circulation.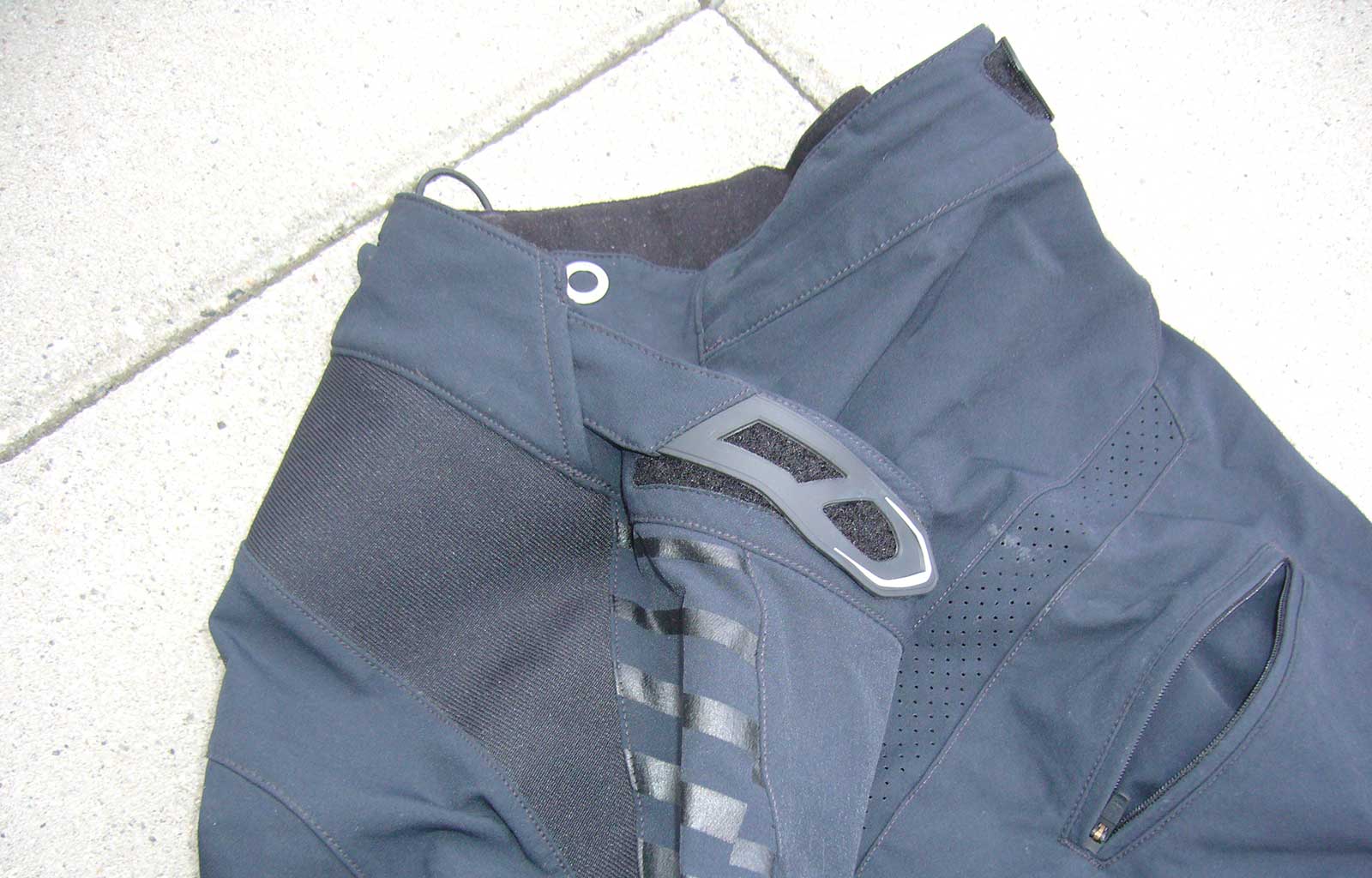 The fly has two buttons with velcro below, but I found that occasionally the buttons would pop open. So either I've been enjoying the cinnamon buns too much, or the buttons could use a more engaging snap.
As it stands, these are my favourite shorts so far this season. Stretchy and comfortable without getting caught on my saddle, they have become my go to shorts for rides.
Website: http://www.specialized.com/
MSRP: $105 usd
Specialized Demo Pro Long Sleeve
A great complement to the Demo Pro Short, this jersey is made from VaporRize™ knit fabric and features a relaxed fit that you would expect on a DH jersey. The neckline is squared off in the front giving a more loose feel. Full length sleeves have a more tapered cut to them, with a small cuff at the wrist. It has one zippered pocket that would work for a credit card, or bike park pass, but I wouldn't put much more into it that that. Available in 6 colours to match any kit you currently have, I think it is a lovely jersey, but if I had a request, could we get a rocker version with 3/4 length sleeves? I can't imagine riding in full length ones unless it was in a race.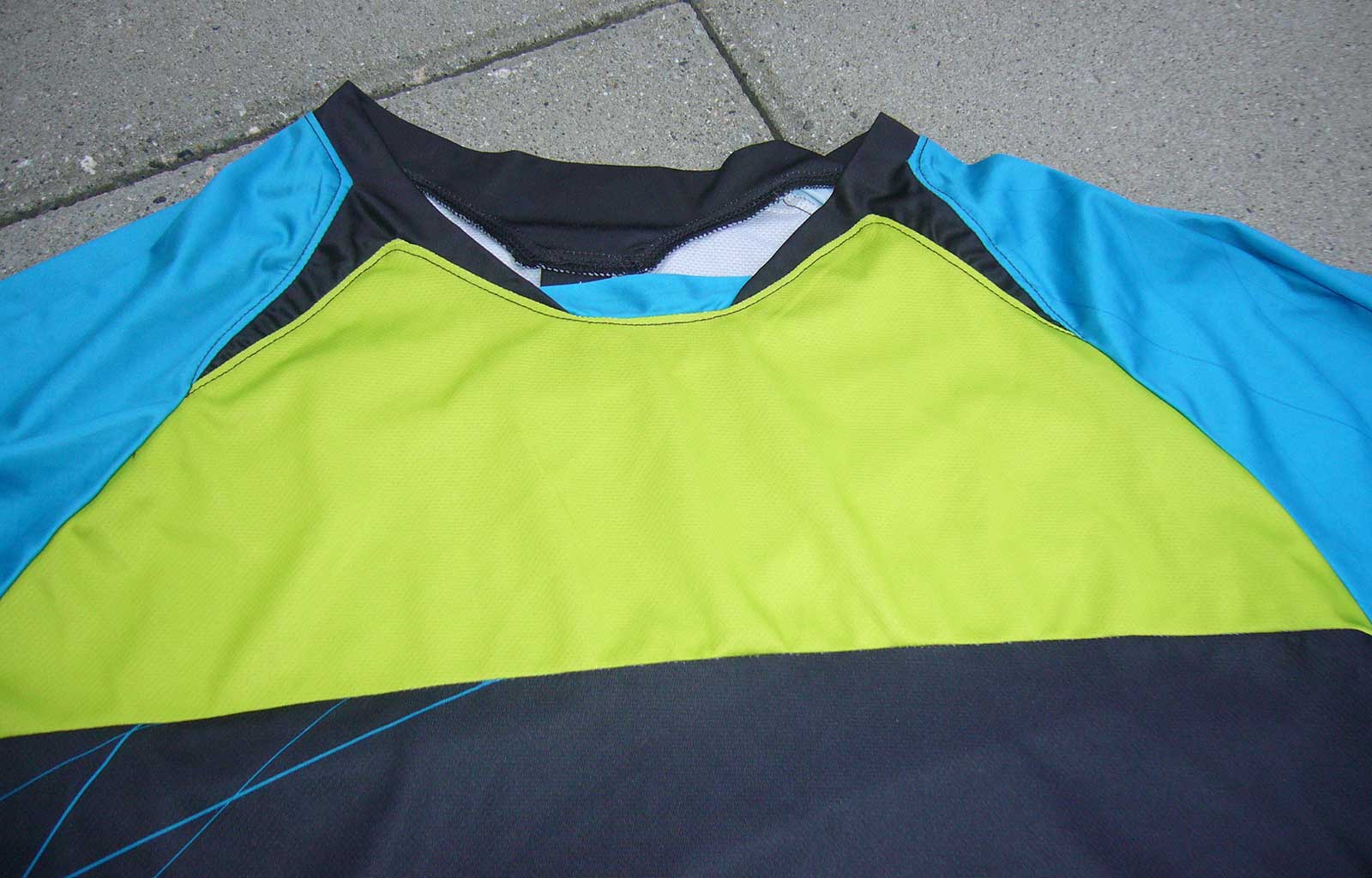 Website: http://www.specialized.com/
MSRP: $100 usd