If there is one good thing that has come out of COVID-19 supply chain issues, it's that it has opened me up to other options for parts.
Ever since the Kenda Nevegal DH tire went out of production I have been running Maxxis Minions front and rear on my DH bikes & the folding versions on my XC bikes.
When I went into my LBS (Coastal Culture Sports) and found that they were sold out of Minions, I was given the option of running some Michelin tires. I can't say I have ever looked at them before, but a friend that raced the DH World Cup swore by them and said that they were her favourite tires. So I grabbed my wallet and bought a set.
I decided on running the 22 in the front and a 34 in the rear. The 22 is more of a loose condition tire, with wide open spacing and clear knobs, while the 34 has a smoother rolling profile. One of the mechanics at CCS ran the 22 on both ends for the whole summer and swore by it.
Both tires were bought as 27.5" x 2.40, run at 35-38 psi and came with wire beads and weights of 1440gr for DH22 & 1350gr for the DH 34. Maxxis Minion DHF comes in at 1390gr, and DHR at 1315gr for reference.
Michelin's rubber compound is called Magi-X DH. Designed for traction in wet to dry conditions in various temperatures, it actually worked very well across a full season in the bike park. If you wanted to run a bit more traction I have seen people running the 22 in the front & rear, but I couldn't see the 22 in the rear lasting as long as the 34 did for me.
The 22 looks more like a wet tire than something that could be used on dry, hard trails, but it worked well for me over the course of last summer, which was more on the warm side than wet. The 22 felt comfortable in the corners, with little to no knob roll and tracked true throughout all the corners that I pushed it across. No dreaded double drift.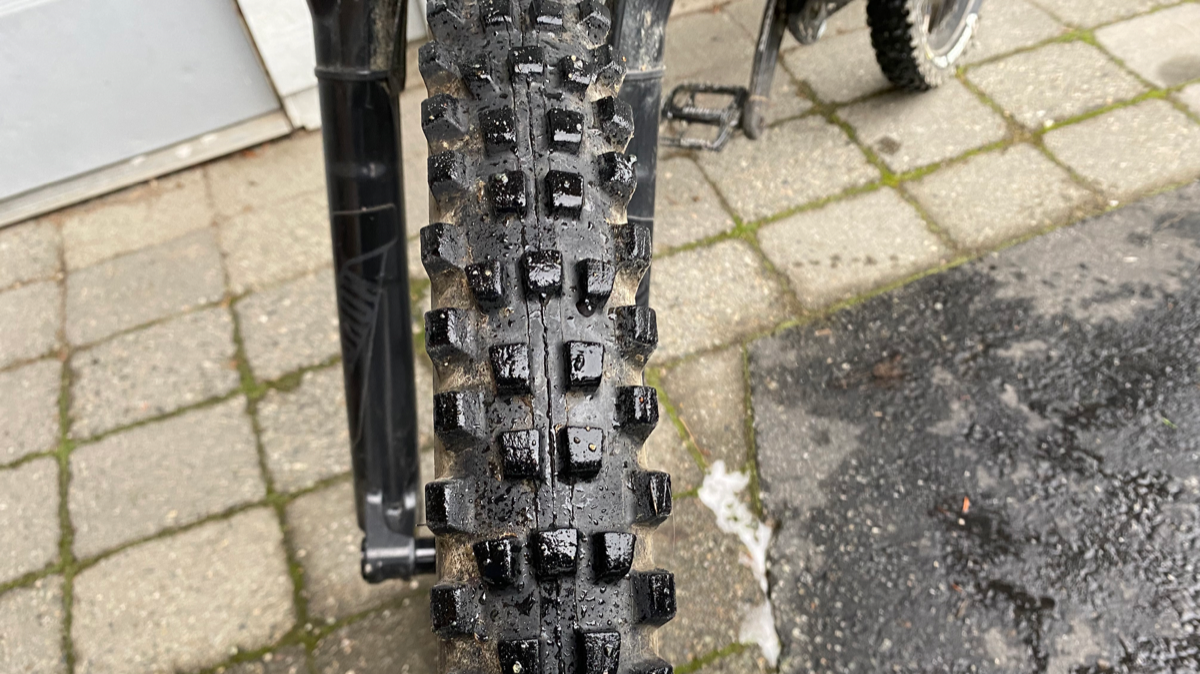 On the rear wheel the 34 was consistent and reliable for it's lifespan. I think I could have ridden it a bit longer without any concerns. It rolled fast and true with no major issues or concerns.
I did convert them to be tubeless with Orange Seal, and it worked well, but I didn't check my pressure the second time I went out and I managed to write off the rim in one lap. In fairness to the rubber, it had nothing to do with it, other than perhaps losing pressure quicker than I had hoped, but it was my mistake for not checking it before I went out the door. It did stay seated during that run and in one piece.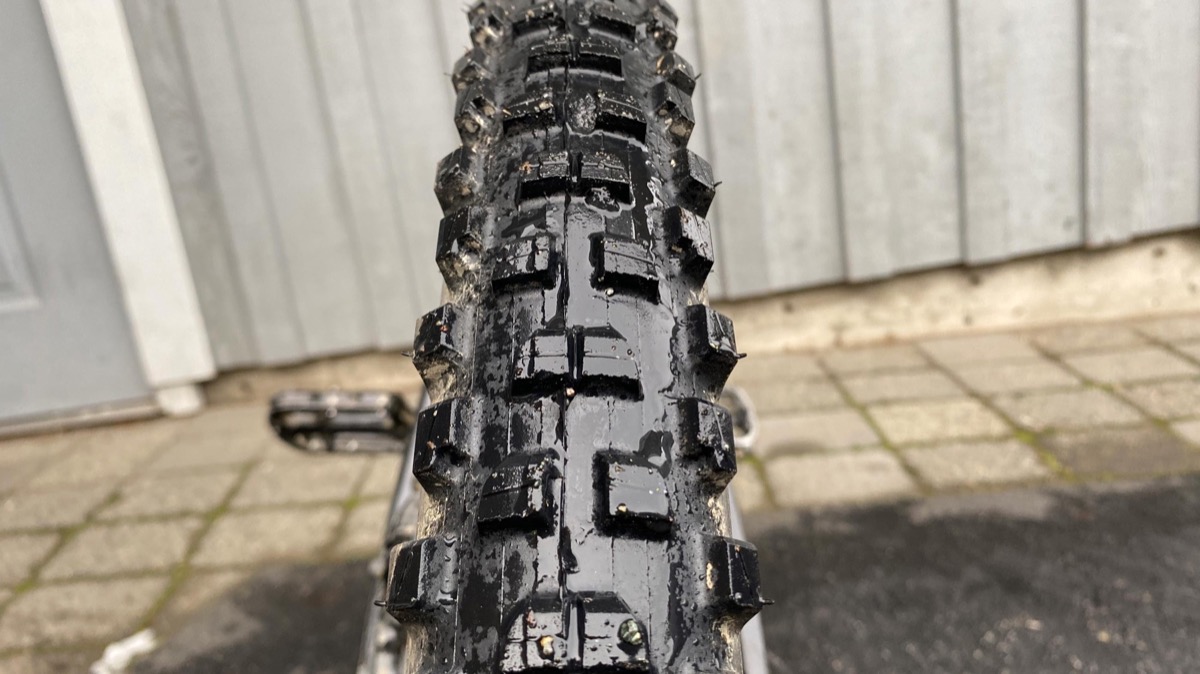 And truth be told, come August when both of them were showing their age, I decided to buy another set of them. Reliability at a slightly higher weight is an acceptable trade-off for me and one that is worth my dollars.
Website: https://www.michelinman.com/bicycle/browse-tires/by-bicycle-usage/mtb/downhill
Price: $112 / Canadian per tire.