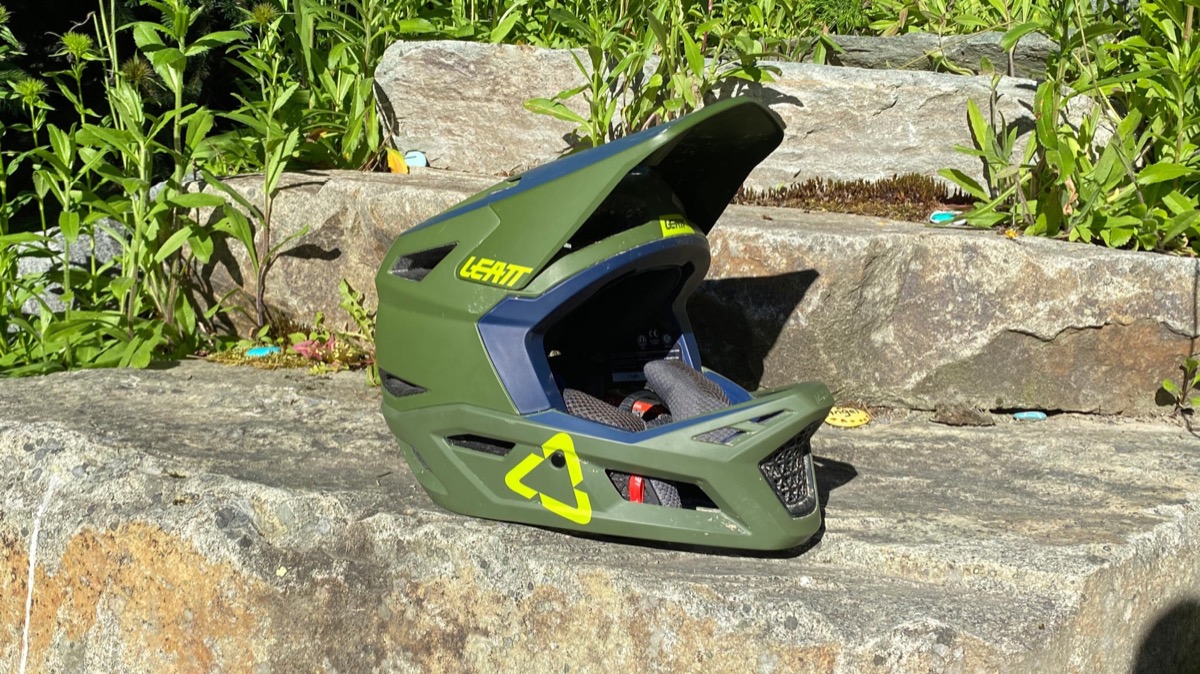 Reviews
Leatt 4.0 Full Face Helmet
---
Truth be told, this is my second Leatt Full Face Helmet. My previous helmet was a Leatt DBX 5.0, which served me well for a couple years of riding.
Some of the differences between the DBX and the 4.0 are the intended usage (DBX is DOT certified) so good for motorized vehicles, and the 4.0 has been desgined for mountain biking and certified to ASTM DH ratings.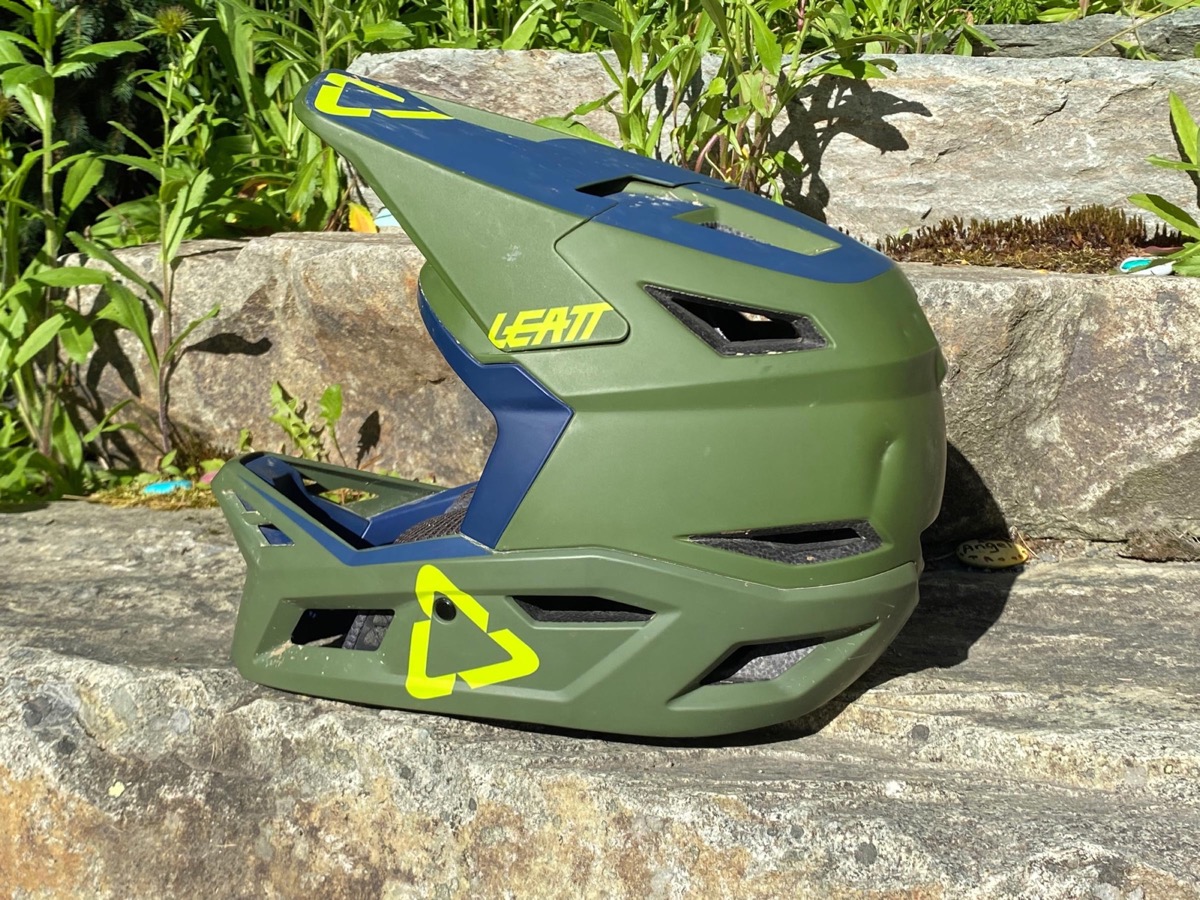 Despite the helmet being a full face, it has a very impressive airflow from the 22 vents around the helmet, which was nice to have on the hot days this summer. I haven't found myself overheating in the helmet in the season so far. It is very breathable while staying extremely comfortable. The 4.0 protects from rotational impact forces with the 360• turbine technology for energy absorption while still maintaining an impressively light weight (l.87lbs).
The Leatt 4.0 comes with a detachable mouthpiece that can be taken on and off for cleaning whenever needed. The helmet comes with a visor breakaway function, that helps with crashes/ impact to the visor itself. So that in case of a crash the visor will come off and not cause any further injuries to the rider.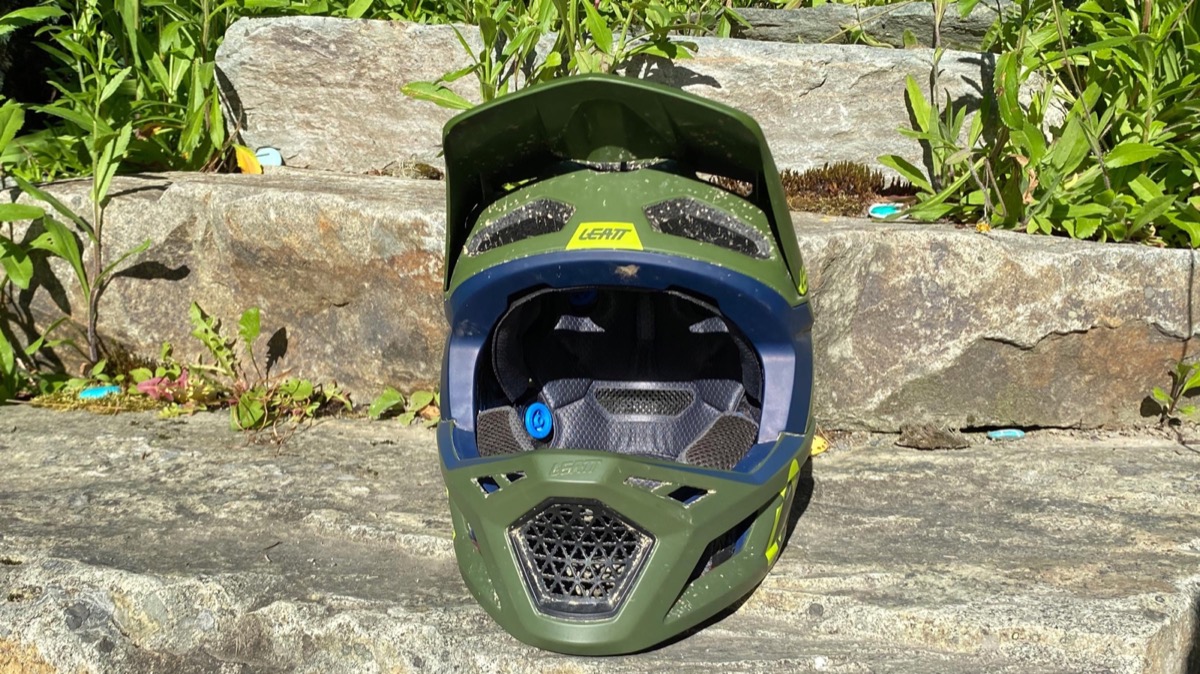 The helmet I received came in a colourway called Cactus, it is matte olive green with matte dark blue accents on the top of the helmet as well as around the face. it does come in four different colourways: Catcus, chilli, Sand & Black.
My head fits perfectly in the medium size (as tested), it comes with two different, interchangeable padding sizes to fine tune and adjust the fit. Compared to all the other full face helmets i have tested and used, the Leatt 4.0 is by far the most safe and comfortable helmet i have ever had yet. So far this helmet has caused me no problems this season.


Price: $359.99 CDN

Website: https://leatt.com