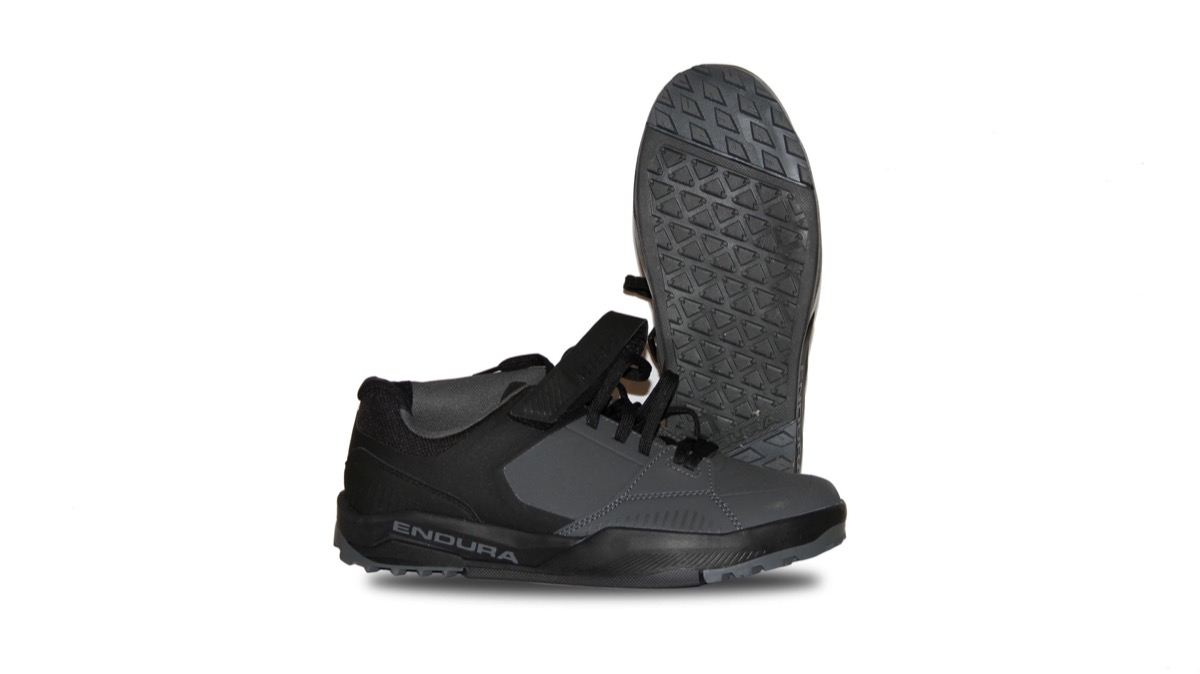 Reviews
Endura Burner MT500 Flat shoe.
---
With a bit of a bang, Endura has entered the mountain bike shoe market with three new models.
Two different flat shoe models & a clipless model. After my current pair of shoes slid into retirement at the end of last season, I was ready to start the season with a new pair of shoes.
The Burner MT500 was developed in partnership with renowned physiotherapist / ergonomist Phil Burt with the intention of building the most comfortable, high performance shoe possible, and from my first impressions they have made a pair of shoes that are very noteworthy.
Starting at the top: they feature durable fabrics with ventilated panels that are low absorbency and can be wiped off easily. The footbed has been designed for comfort and to maximize power transfer. The toe and heel boxes have been reinforced for additional protection and durability and there is an EVA midsole to dampen the harder landings. The tongue has a gaiter built into it, to keep the elements out and a velcro closure to keep everything nice and snug when out on the trails.
The sole is broken up into three sections, and has a pretty aggressive pattern with their trademarked contact area called StickyFoot.™ Both the heel & toe have a more open pattern My initial thought is they look like they should hold up well and keep you stuck to your pedals, but there is nothing better to level the playing field than running some laps in the bike park to find out how well they will stand up.
Size as tested was 44 or 10.5 us, but it felt slightly smaller, maybe as much as a 1/2 size smaller than listed. With the materials and construction of the shoes, I'm doubtful that they are going to stretch/pack out much. So our suggestion would be to go to a a slightly larger size than what you normally wear.
Price: $149 USD
Website: https://us.endurasport.com/mt500-burner-flat-shoe-black/