When I buy riding gear, i tend to move towards the freeride section of the store. Durability & function are the starting blocks that I use to search for new gear. It hasn't always been that way though. But back before kids, I had a pair of shorts that leaned more towards the xc end of the spectrum, but a lack of judgement of my ability caused those shorts to end up as shreds of fabric on the trailside on Captain Safety in the Garbonzo zone. Nothing like riding down to the village with your jubblies hanging out to make you re-think a short purchase. And thus ended my brief affair with light(er) weight gear.
This summer I decided to spend more time on the pedal bike than the gravity one, so I thought it might be time to try a new set of XC styled clothes.
The Bontrager Foray short is made from a stretch woven shell fabric that is super light and so far, very durable. They have a 13.5" inseam, with a fitted cut that is much more body shaped than I am use too. Down each side of the shorts there are mesh panels that allow a ton of air to flow through, which was welcomed during our prolonged heat wave this summer. Down the inside front of each leg there are five sets of laser cut vent holes in groups of three which have been placed to work in conjunction with the side vents to move air up and through the shorts to cool you down.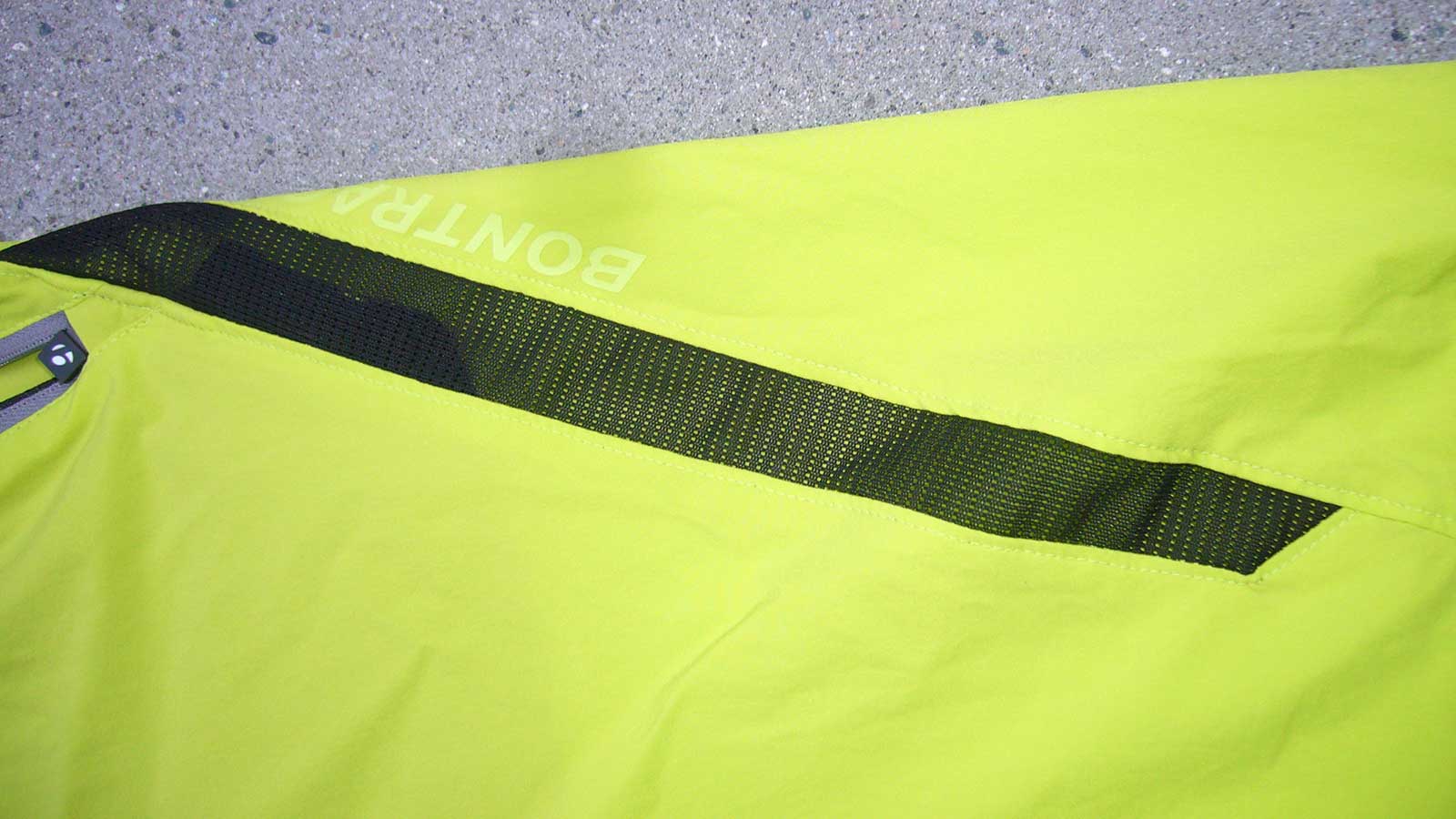 Mesh side panel on the Foray Shorts.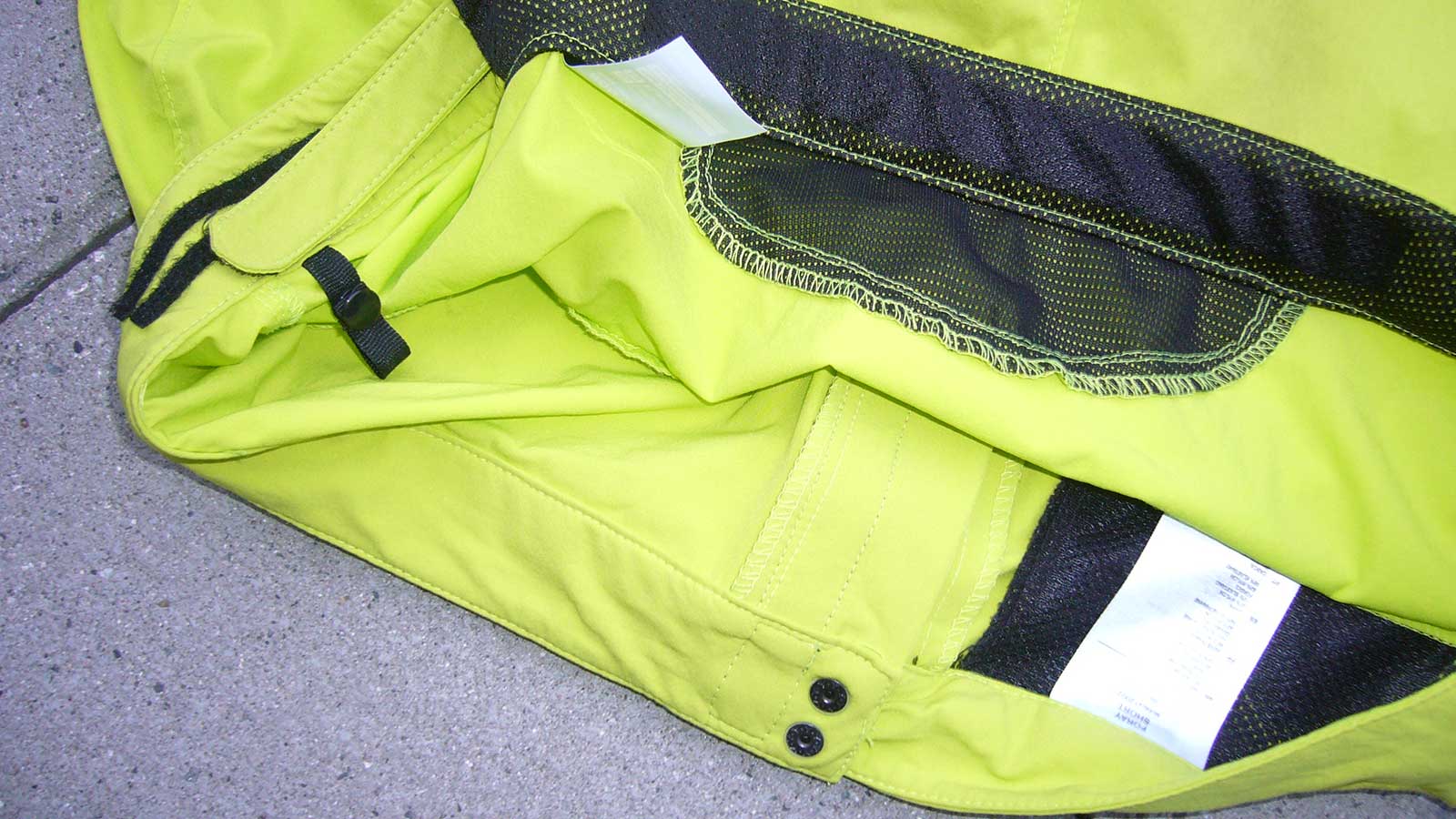 There is a good sized mesh panel at the back of the waist band, aiding in heat removal.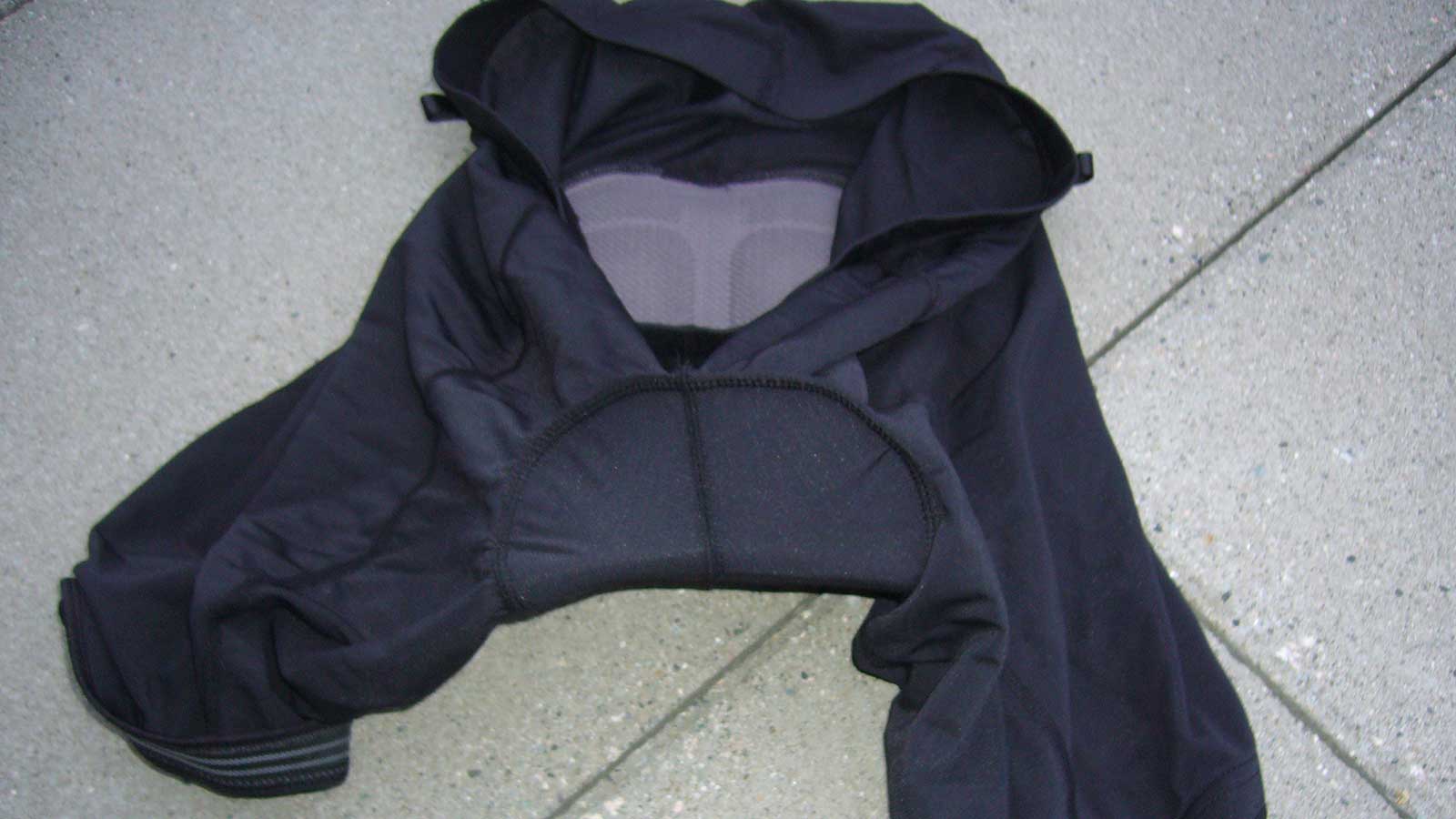 The Foray shorts do come with a removable liner with a Chamois, which can be snapped in and out of place.
Designed to be as light as possible, they come with one pocket on the left side at the front, and the front closure is a velcro zipper with two snaps at the top. For fine tuning the fit, the waist band has elastic adjusters that are fastened with velcro on each side so that you can tightened or loosen the fit and get them all snugged up.
The matching Foray jersey might have been the coolest one that I have every put on, based solely on the huge side mesh panels. Down the front it has a 10" zipper that opens up enough to make Borat blush. Around back it has some custom woven elastic with silicon dabs on it that are extremely well made and does a great good job of keeping the jersey from creeping up. There are three open pockets on the back for stuffing various things in, and one zippered pocket for the more important ones. Once again the cut of the Foray jersey is fitted to match the shorts, and intended to be close fitting.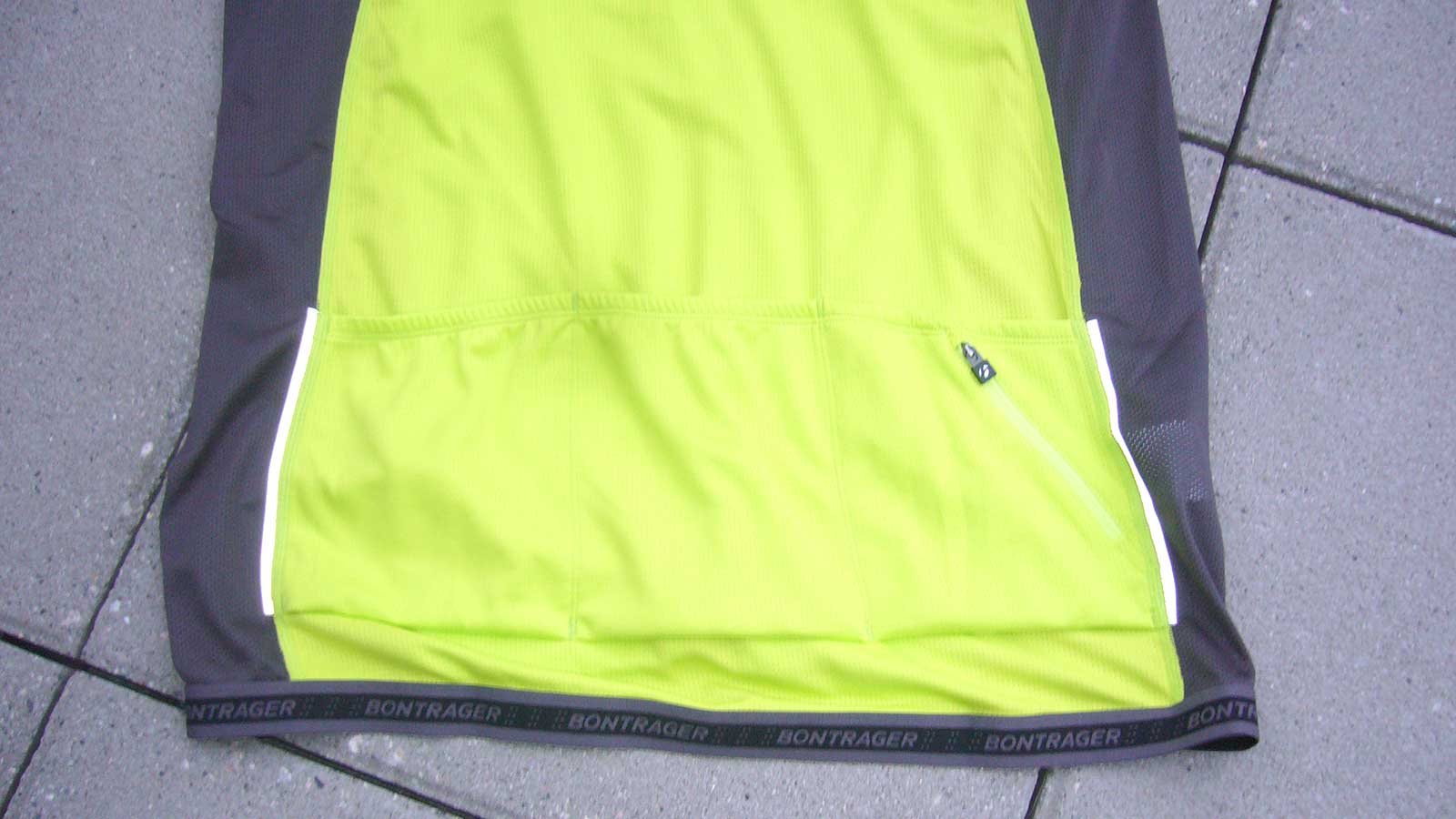 Back of the Foray Jersey. 3 pockets for stuffing, stuff.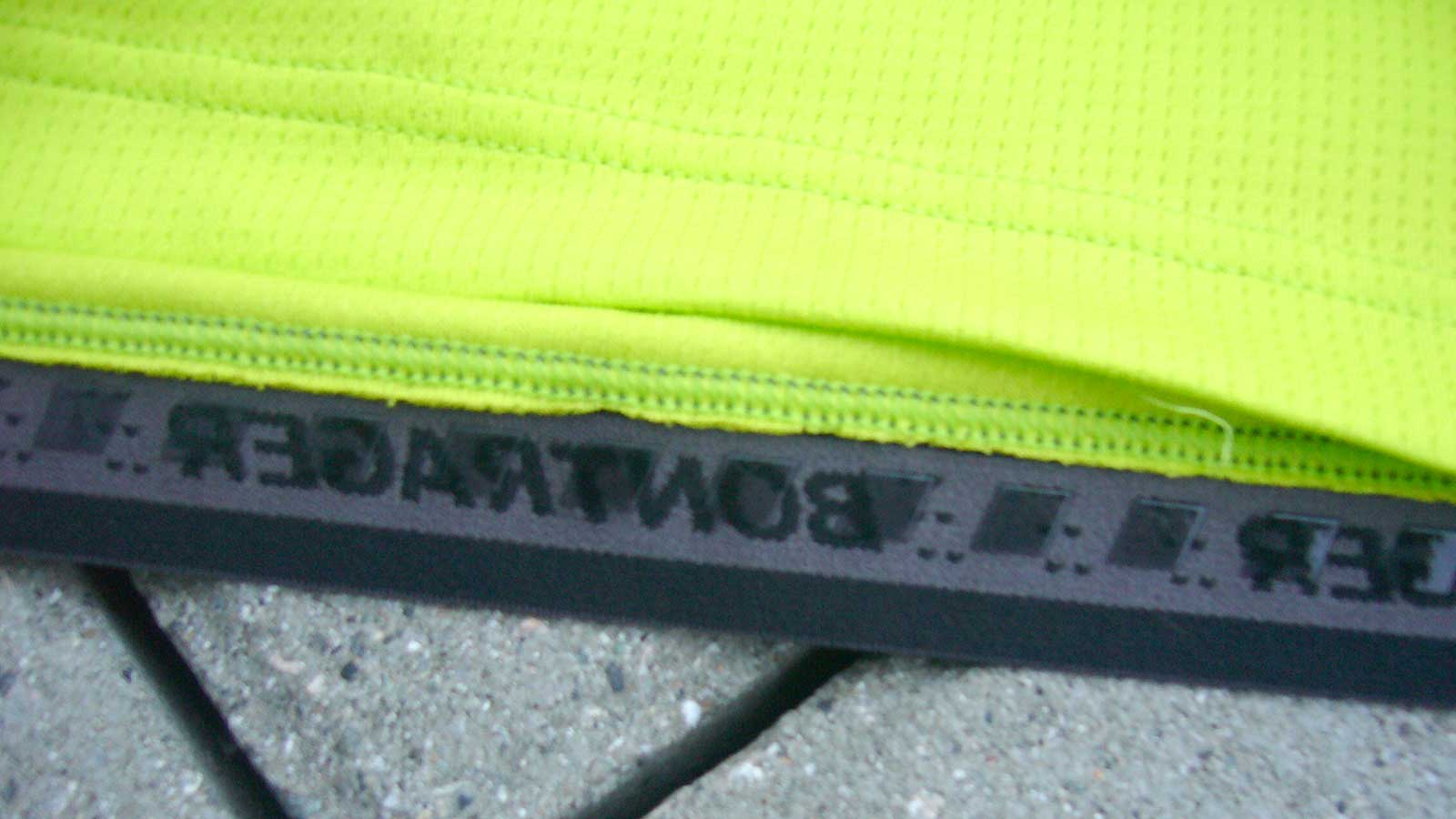 Custom elastic at bottom of Foray Jersey with silicon grippers.
What I liked.
They are so light, that it doesn't feel like you are wearing anything.
What i need to get use to:
the tighter fit, which could have gotten me a star billing on what not to wear.
What I didn't like:
more than once, I got hung up on my saddle with the stretch fabric of the shorts. Something about the fabric felt like it was super sticky. Awesome when you are use to it and expect it, a bit deadly when you are trying to move around on the saddle during a descent and get all caught up.
Price:
Foray Short: $99 usd from the Trek Store.
Foray Jersey: $77.99 usd from the Trek Store.