The fall can be a dismal time for riding, especially in the Pacific North West. Grey, relentlessly wet, mucky trails and the feeling that you might never get warm again. Then the clouds part, the snowcovered peaks sneak into view and it warms up ever so slightly, all signs that we still can sneak in one more ride.
Evoke Stormshell Shorts
For fall foul riding I picked up a pair of Bontrager Evoke shorts. These shorts are designed specifically for wetter days and they haven't disappointed me yet. They are cut from the Profila storm shell fabric, which is a four way stretch fabric that is waterproof/breathable.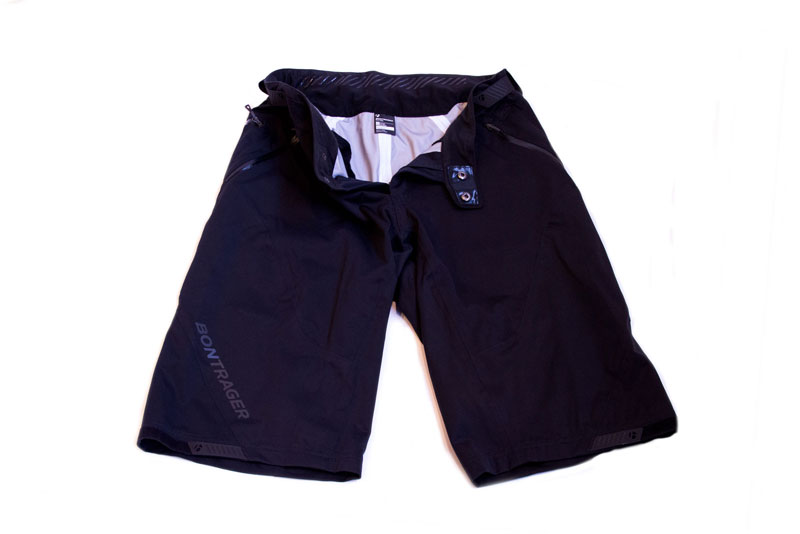 It is a three layer fabric, meaning that it has the face fabric, membrane & a inner layer all sandwiched together, which makes it soft to the touch inside as not to bother you while riding, and the face fabric feels more like a soft shell than an uber waterproof product. All of the seams on the shorts are seam sealed, just like jackets, preventing any water from seeping through stitching and getting you wet.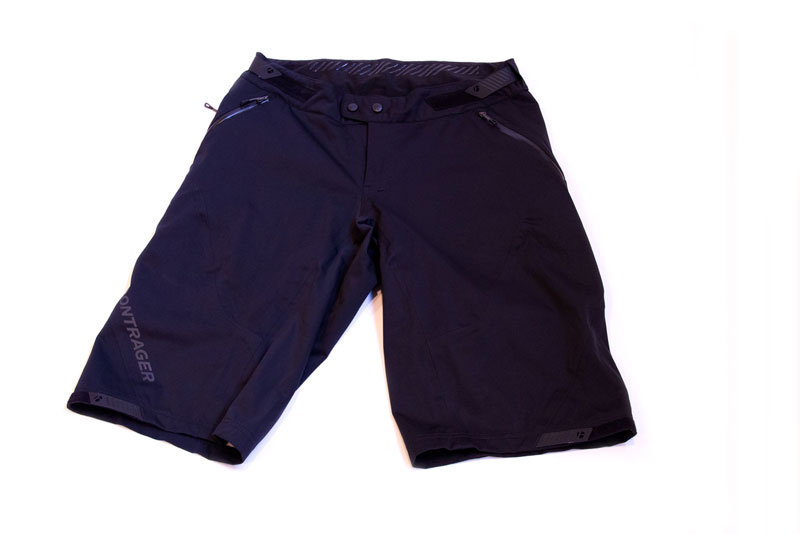 The shorts have a larger yoke in the back with silicone grippers screened onto it to keep your jersey & shorts snug together. Fit is adjustable via a velcro tab on each side that is sewn to elastic that is neatly tucked away in a tunnel. The fly follows a similar style to other Bontrager shorts with a double snap closure on top of a velcro patch. The bottom of the legs have a laser cut velcro tab, with a Bontrager logo cut into it no less, that allows you to adjust the opening size, but in all honestly, I haven't bothered to use it yet. It's stated use is to prevent water/muck from heading up your shorts, which sounds awesome, just not sure about real world usage for me.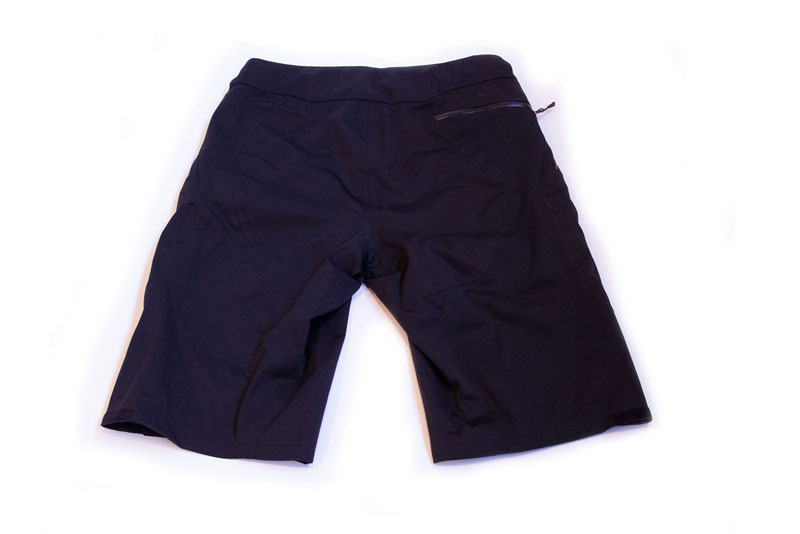 There are two large mesh front pockets, on rear on the right side, all featuring waterproof zippers with zipper garages to tuck the zipper heads into.
The cut of the Evoke Stormshell shorts is semi-fitted, and a little more snug than most shorts that I wear, but they don't need to have armour underneath, and they are intended to keep the heat in, wet out, so in this case snug is better.
MSRP: $149.99 USD.
web: http://www.bontrager.com/Evoke Stormshell Short
Evoke Thermal Jersey
I paired up the Evoke Stormshell shorts with the Evoke Thermal Jersey. It is very reminiscent of skiing/snowboard mid layer shirt that is a little thicker than a traditional shirt. The fabric is designed to retain your body heat which I was noticable on some longer climbs. The front left chest has a Napoleon pocket that is large enough for a phone or a nutitrition bar of some sort.
The back of the jersey has a cycling specific drop tail, giving you lots of coverage and there are some reflective strips sewn in for increased visibility.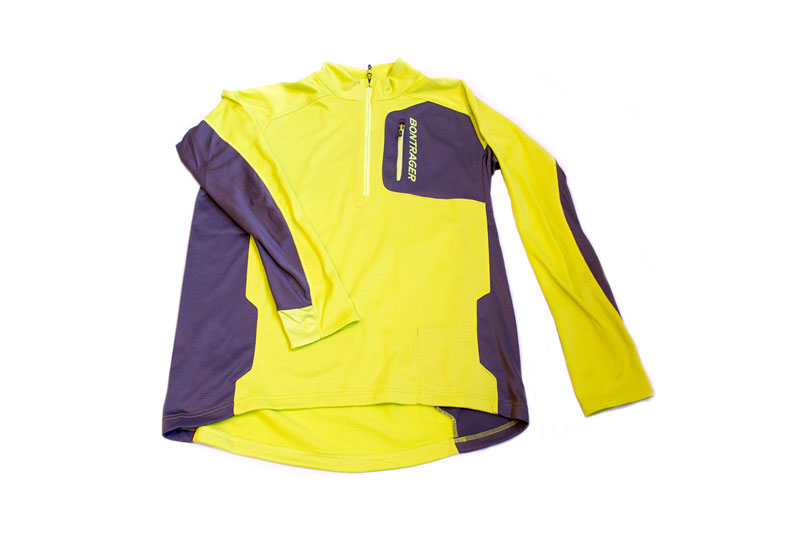 Overall I found the cut of the jersey not very suited to my body style. Sleeve length was perfect, but it was very tight from shoulders to mid forearm, then loose at the wrist. Body length was right on the cusp for me, and I think another inch would feel closer to what I normally wear. Last but not least, there is an 11.5" front zipper, which is more that enough to get some air under your shirt, but left me feeling exposed when it was unzipped. While the fabric feels very nice and cozy, I just don't seem to fit well in the cut that it was designed around.
MSRP: $99.99 USD.
web: http://www.bontrager.com/Evoke Thermal Long Sleeve Jersey