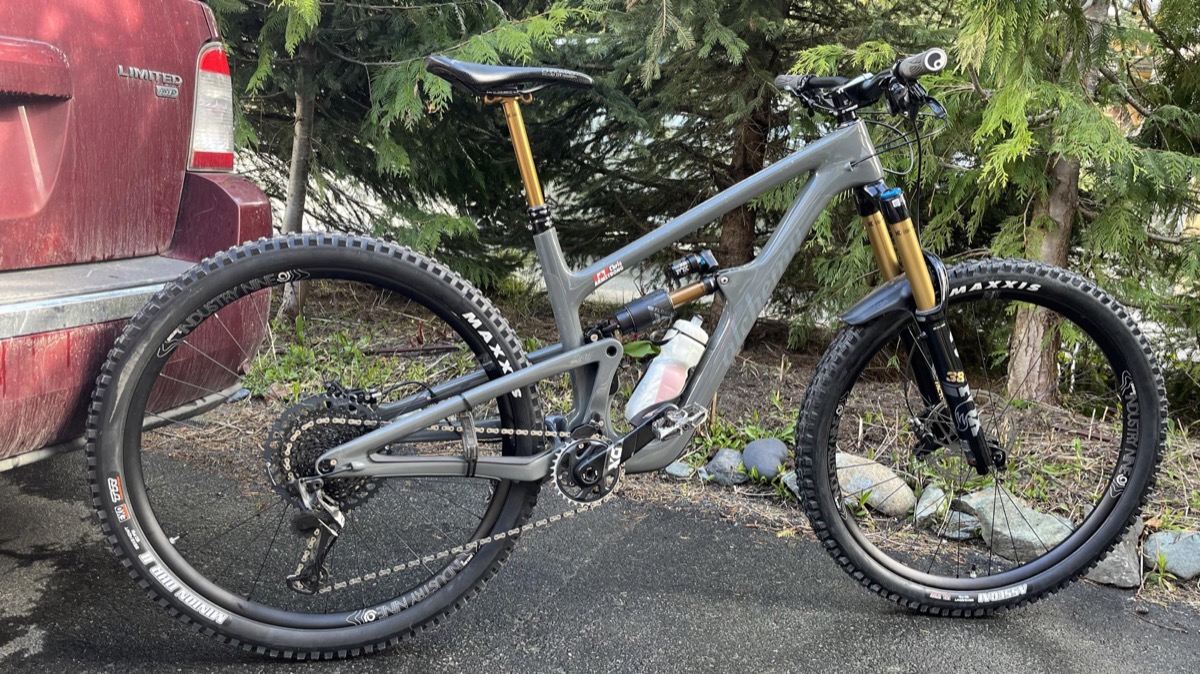 Reviews
Alchemy Arktos 150mm.
---
It was time. Time for a new bike.
My kids had outgrown their bikes, so as I was on the lookout for new ones for them, my son threw a sneaky leg over my bike and declared it his.

There really isn't a better kick in the pants to get something sorted out than not having one of your own.

The aforementioned bike was an original Alchemy Arktos 152mm. Alchemy might not be a brand that you have heard of before, despite them being over 12 years old.
Based in a brand new facility in Golden Colorado, They have two different streams of bikes that they produce; Titanium & Carbon gravel/road bikes built to order out of their factory, and Asian produced carbon mountain bikes. In their facility they have a full layup/welding production line and can also custom paint on-site, managing the full production cycle. They are what I would call a boutique brand.

I can't say that I'm much of a skinny tire rider, but the build quality that comes off the production floor in their factory is noticeable, and puts some other domestic factories to shame. They have the hardware to prove it with several NABS awards for past models.

But since I'm more interested in mountain bikes, the new Arktos caught my eye.
I remember seeing the first iteration of it at Interbike several years ago, across the aisle from the Santa Cruz booth. Those models were made by hand in their factory, until the production runs had enough steam to warrant moving them off-shore, incidentally to the same factory that was making some of the Santa Cruz models.

Second version of the Arktos came in two different styles, 29" specific or the Nine7Five which was the first production Mixed Wheel bike in the industry. Both were available in different travel options, depending on what you wanted to run.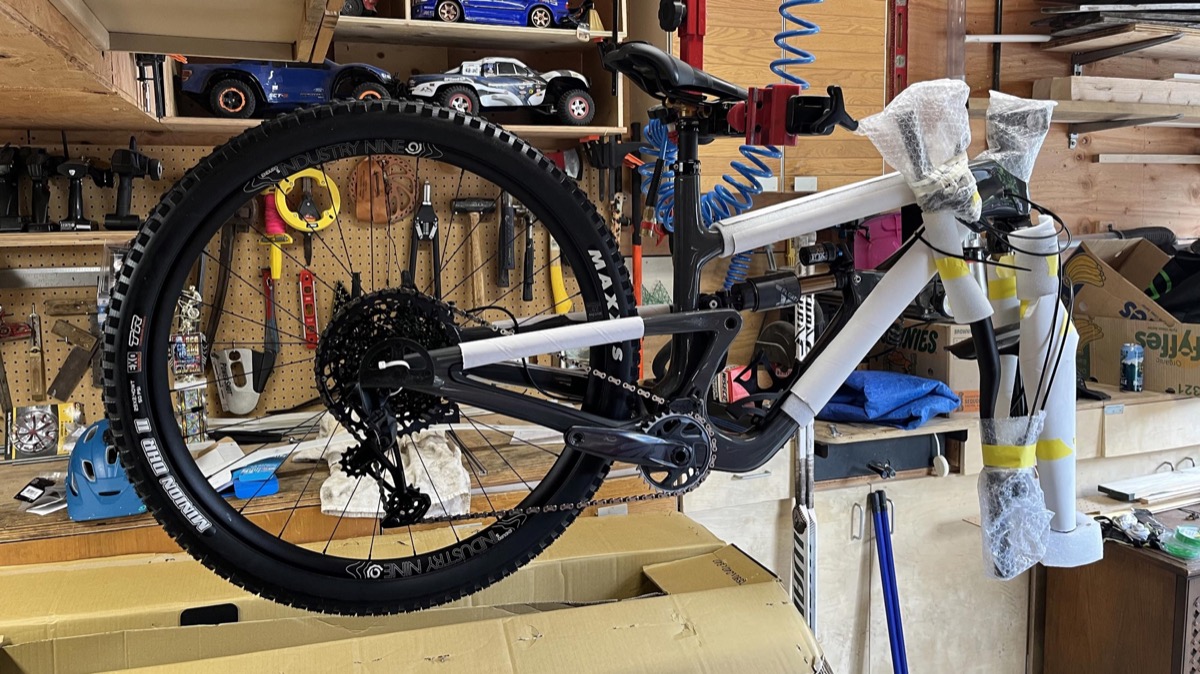 Bump forward another couple of years and they have just released the third version of the Arktos, which has had some tweaks made to the frame layout, and adds some other neat options and a longer travel version.

First thing that was noticeable was that it now can take a full size water bottle inside the frame. Something that I never really worried about, but as I get older and don't want to wear a backpack or hip pack with water in it, being able to keep a bottle on frame really helps out on the shorter rides.

Second thing that is new is that you can easily convert either of the longer travel models into a mixed wheel setup by changing the flip chip configuration and swapping out the rear wheel.

The third piece of the new puzzle is that any Arktos can be converted to different travel lengths with conversion kits that Alchemy sells, making each bike able to pull double duty. Initially that didn't seem to be too interesting to me, but it makes it possible to buy a bike for the BC Bike Race, but then swap out the suspension and be able to race in an Enduro World Series the very next day.

Out of the box, the Arktos comes in 120|130mm, 135|150mm & 150|170mm rear/front travel configurations, three different builds (GX, XT, X01) and three colour options.

As tested I got a large GX build in Grey/Grey, but swapped out the GX drivetrain for an X01 that I had ready to go. The 150mm version comes with the Fox X2 Factory rear shock, and a Factory 38 Grip 2 fork. Both of which I haven't used before. The first thing that I noticed was that the fork didn't flex as much as previous 29'er forks that I have used. Fox has pumped a bunch of updates into the build of the 38 to improve it around enduro racing, including an ovalized (elliptical) steer tube, bypass channels and lower leg bleeder valves. All of that comes together to make a responsive fork that likes to be pushed around and isn't scared of being pointed face first down a technical trail at full speed.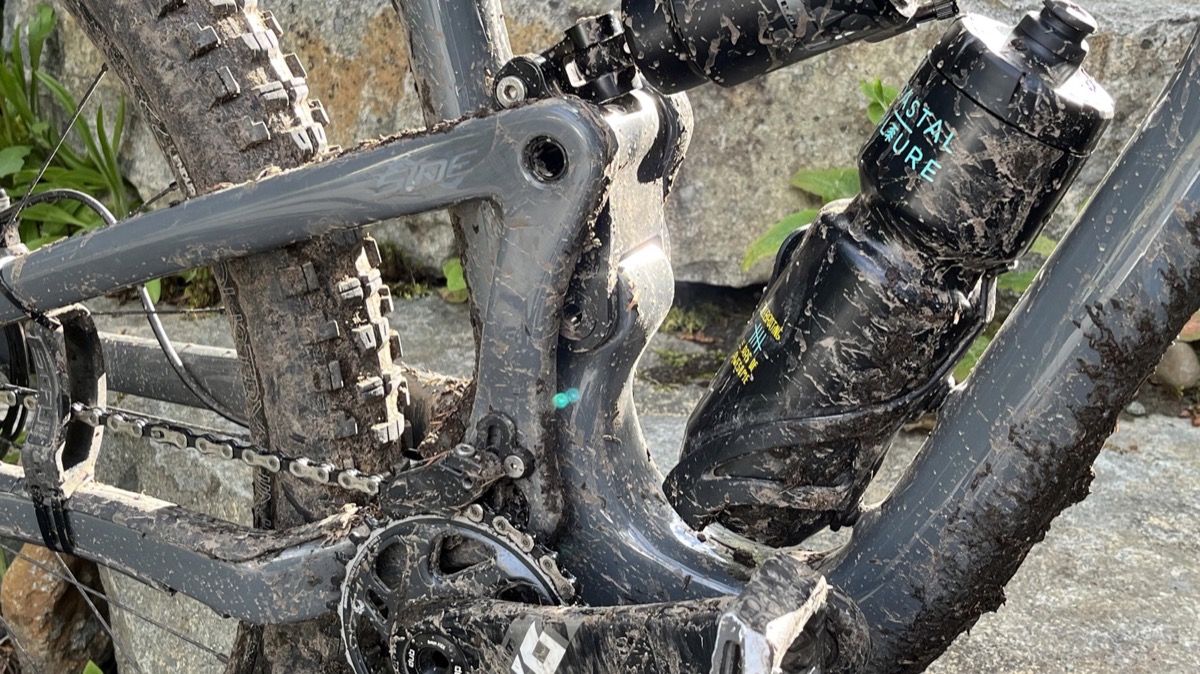 The Arktos uses a proprietary suspension design called Sine. It was developed by David Earle, a long time industry innovator who has his name on 11 different patents. The suspension is named Sine as its motion through its full cycle resembles a sine wave, minimizing chainstay growth, and still offering active braking under compression. The first part of the suspension travel has a bit of regression, giving you great compliance on small bumps and better traction. Moving deeper into the suspension travel gives you more of a progressive shock rate and at the upper limit, it moves back to regressive allowing full use of the available travel. Suggested starting point is to have sag at 30%, and try it from there. Truthfully I set it and forgot it. Dialing in the X2 took a couple rides to get it just how I wanted with some trial and error, but now tracks straight and true down the trail, with the X2 set to neutral and the Fox 38 fork setup with 3 clicks of High Speed compression & 6 clicks of low speed.

Reach on the Arktos (size large) is 475mm, which I would consider to be a good length for my size and riding style. I have the spec'd Tag 35mm bars rolled slightly back on their 45mm stem, with three spacers under the stem to keep the bars up a bit higher.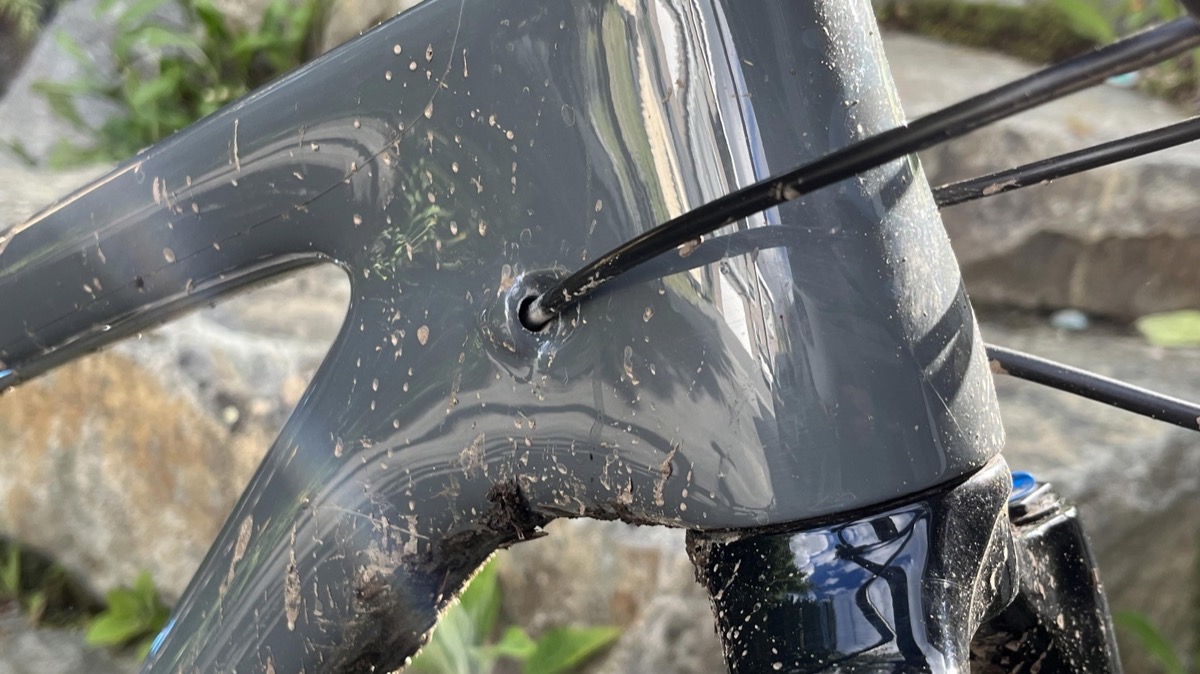 Internal cable routing is standard on all bikes now, ideally i would love to see options for being able to run rear brake on either side.

The Arktos comes with Fox's Factory Transfer seat post with 175mm of travel, which has to be more than I have had before. With it fully compressed, you certainly have a lot of room to move around, and I haven't had any case of getting hung up on the saddle during steep descents.

One of the updates on this version of the Arktos was to move to a Super Boost Plus rear end, which is 157mm. Not to be confused with DH 157mm, which has a symmetrical hub flange spacing and even spoke bracing angles. Super Boost Plus wheels are slightly dished in comparison, but not as much as standard Boost wheels. I think this is one of the better standards that have come out, and the rear end feels stiffer and more stable.

Wheels on the Arktos are Industry Nine 29 Enduro-S Hydra, this is the first time that I have ridden Industry Nine wheels and I'm pretty impressed. Coming in at 1900g, with a 30.5mm inner width they make a good mixture of performance and pricing. The freehub has 6 pawls, giving engagement every ½ • degree, and comes with 28 straight pull spokes. So far they have stayed true and straight, hopefully staying that way.

As for getting the bike out on the trails, the first thing that I noticed on the new Arktos was the updates to the geometry. The current model has a much more slack headtube at 63.75• giving it a more laid back feel, adding stability on downhills and losing the twitchy feeling that the previous version had. The longer wheelbase has had a good effect on my climbing, giving me more confidence when I point it uphill. I believe the Fox 38 was a brilliant choice for a fork, as I have lost all the flex in the front end that I was feeling in other 29 wheels and fork combinations. Being able to charge corners in tight situations has really made some rides much more fun.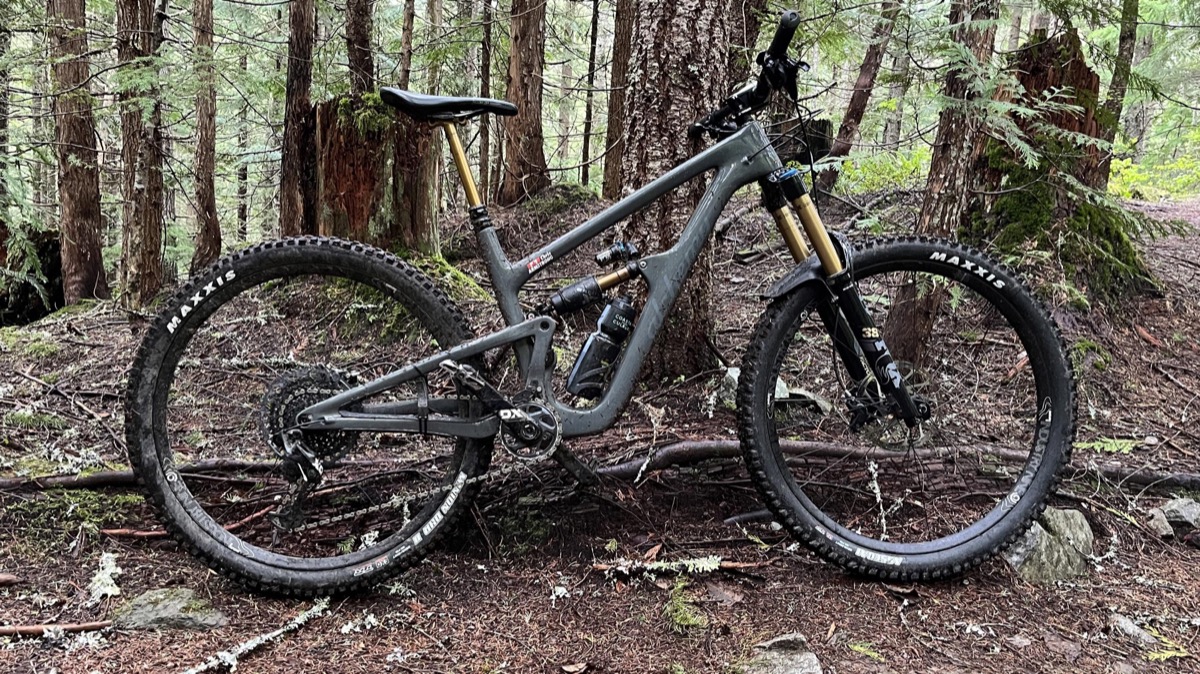 The Sine suspension works wonderfully, and frankly the bike rides longer than it actually is. With most of my riding friends on 160mm + bikes, I have never felt undergunned on the trails with them. With close to 600km on the saddle so far this season, the Arktos 150 has gone up and down a good cross section of Whistler trails and it hasn't let me down.
From the technical trails on the west side, to grunting up Blackcomb I have been very pleased with how it has worked, and it has been able to charge down all of the downhills closer in feel to my downhill bike than a 150mm travel bike.
Website: Alchemybikes.com
Starting at: $6,499 usd.