Reviews
Tested. The Brodie Zealot.
---
Brodie Zealot 2007.
Living in Whistler can be absolutely amazing at times and other times it can be a kick in the teeth.  The place is stunding and beautiful but sometimes I forget that it tends to snow.  Maybe it is because we are just coming out of four crappy winters and I managed to ride well in to Nov/Dec three of the last five years.  So I was caught off guard this year when we had snow on the ground in the middle of November.  Ends up that November was a record month for snow with almost 14 ft. falling down.  So much for riding the trails late in the year.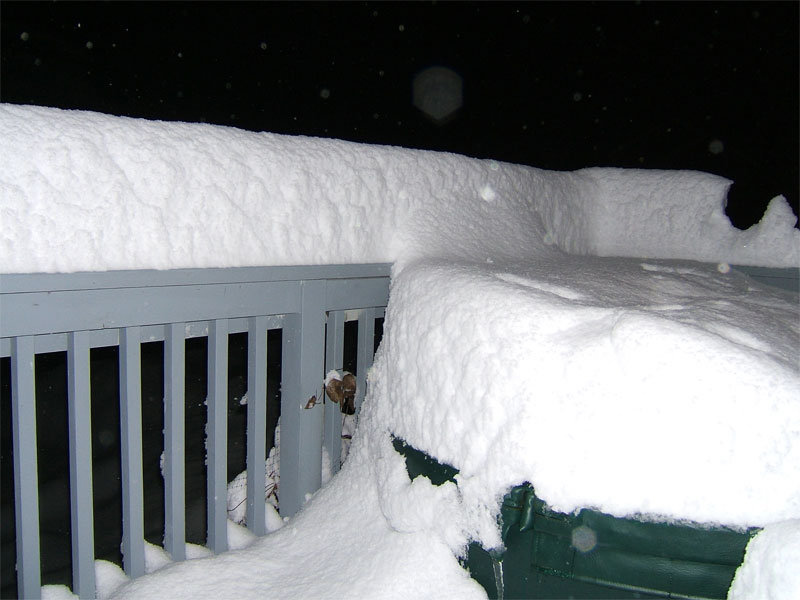 Dec. 15th. 2.5 ft. in less than 12 hours.
Enter a trip down to the shore to test out the 2007 Brodie Zealot.  I  had been trying to put together a test of it for a couple of months and finally we were able to make it happen.  I enlisted Danu Huber as my trail guide and we were off up Fromme to hit Ladies Only. ( http://www.gutsploder.net/maps/Fromme.htm)
The Zealot is a new 6" bike from the Brodie camp that seems to fit nicely into the all mountain category.  Featuring the adjustable Rockshox Lyric fork (160mm) and Rockshox Pearl rear shock. Both shock & fork were very easy to setup and use, I had to increase the air pressure in the Pearl to compensate for my weight but other than that they were very easy to dial in for my riding style.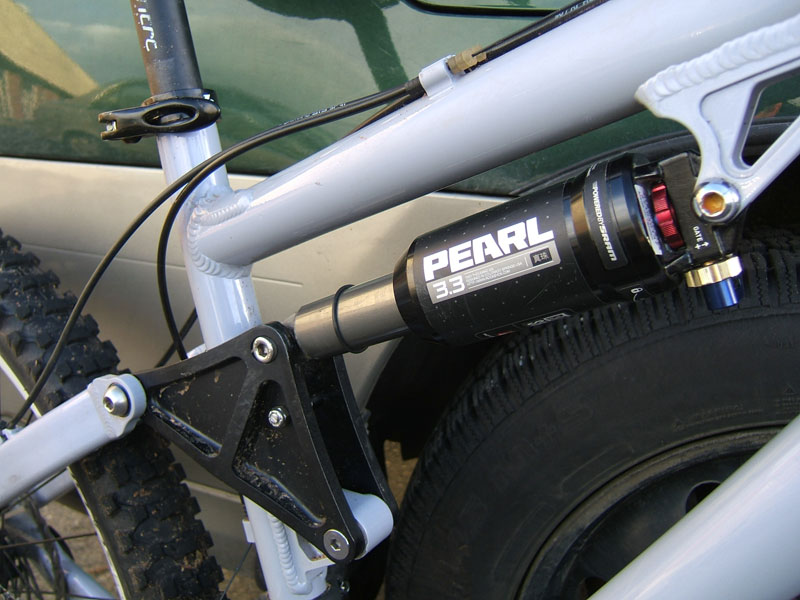 Rockshox Pearl.
It had been a couple of weeks since I had last gone for a ride but it felt like at least a couple of months by the way my lungs were burning.  Luckily the Zealot was a nimble climber, being able to lock out the rear definitely made it easier to climb up the road on the way to the trailhead. The Zealot is spec'd quite nicely with Avid Juicy brakes, Truvativ Holzfeller cranks and Syncros DS28 32 spoke wheels.  Gearing is taken care of by a SRAM X9 deraileur with an X7 working the front rings.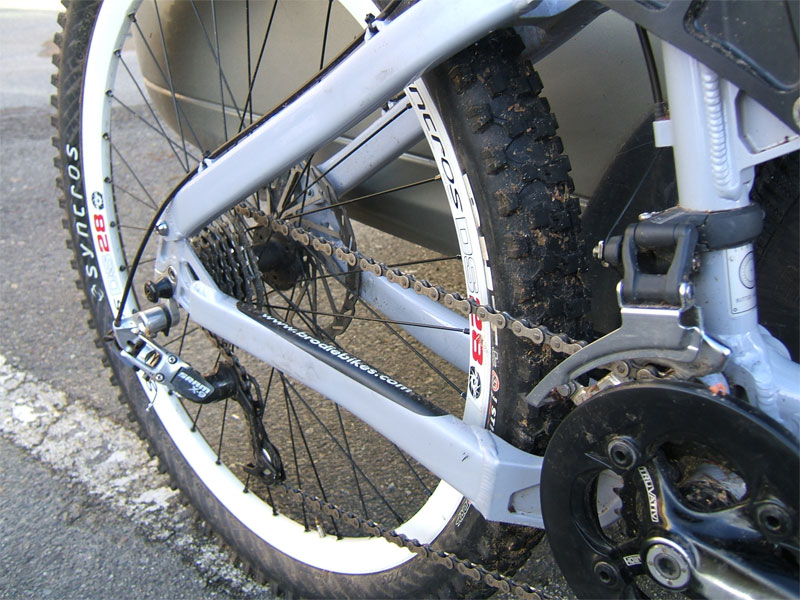 Rear Clip.
Dropping into Ladies Only I decreased the travel on the Lyric to 145mm as I felt it was diving a bit on some of the root drops, that certainly seemed to help as the bike was a little more managable on the trail.  I was amazed at how well the Rockshox Pearl worked on the trail.  It was the first time that I have ridden an air shock and to be honest I forgot that it wasn't a coil over, a great testiment to how well it works.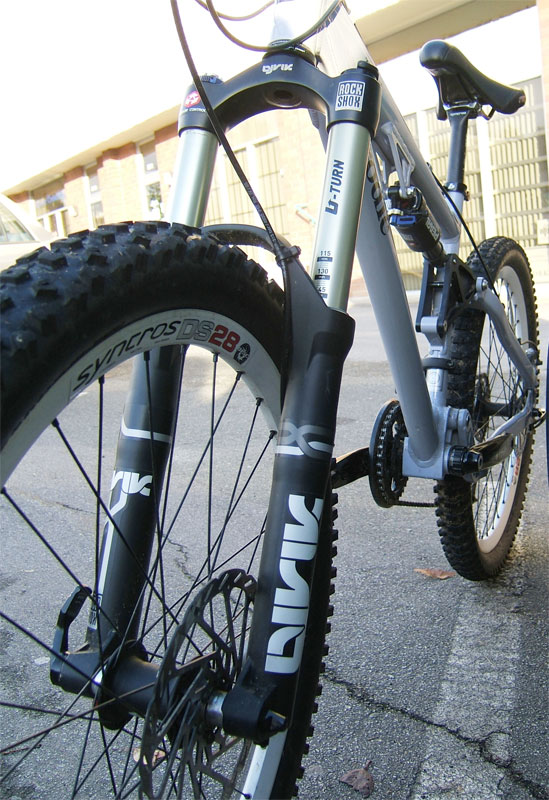 Rockshox Lyric fork. (160mm travel)
In typical fashion the shore was wet after a couple of days worth of rain but that didn't stop the Avid Juicy brakes from doing a great job of slowing me down and keeping the rubber down on most of the trail.  Being a Hayes guy it took a couple of seconds to get comfortable with the Juicy's but I managed in the end making it down in one piece with only a couple of falls to talk about later.
Likes:
Suspension
Wheels
Shifting
Brakes
Dislikes:
Bars too wide
Sizing is a bit small
Available in sizes: xs-l
Colours: Purple
MSRP: $3699 cdn.
Rating 4/5: