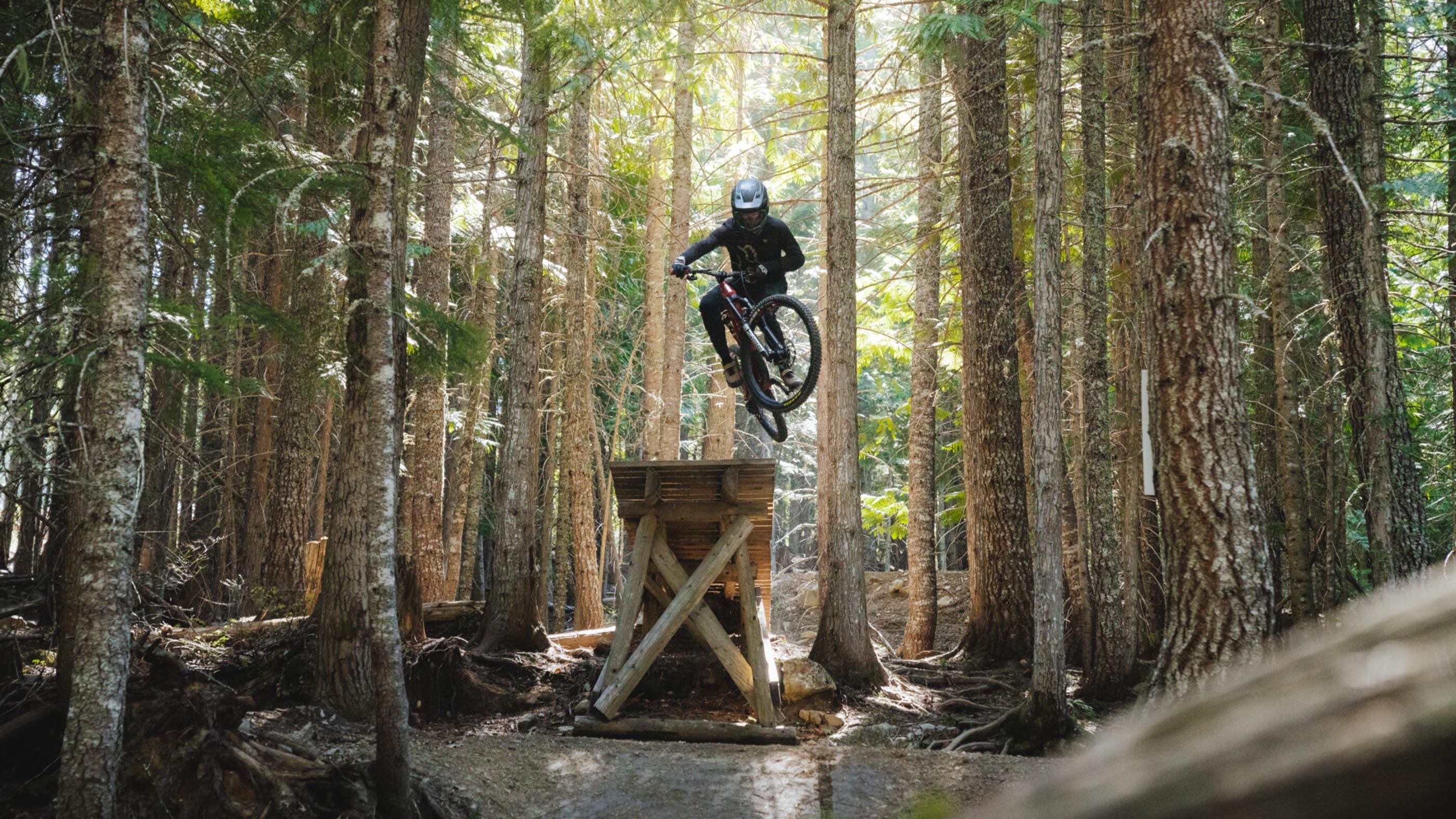 News
Whistler Bike Park Opens THIS Weekend
---
Which zones will be open?

Starting on day one, the Fitzsimmons Zone of the Bike Park will be open. Importantly, Fitzsimmons Express will remain closed for the entire season due to ongoing construction for our lift upgrade project. Given this, all rider uploading out of Skier's Plaza / Whistler Village will happen at Whistler Village Gondola (WVG). As well, this is the only upload option until June 10 when more zones come online.

As WVG will be the only lift servicing Fitzsimmons Zone, please anticipate longer than average lineups and plan accordingly. The gondola will be able to accommodate up to four bikes per cabin. Congestion in the Village will ease as Bike Park zones open up. More on that below.


Never uploaded a bike park via gondola? Check out our how to load video below. There will also be a stationary practice cabin onsite for bikers to practice loading/unloading their bikes.
Garbanzo Zone is scheduled to open on June 10. Top of the World will open later this summer (date TBD). We'll be providing updates on our social media channels as snow melts and more terrain becomes accessible.

Also on June 10, and after a year-long hiatus, the Creekside Zone of Whistler Bike Park will reopen to the public with 11km of new and expanded trails. Join us for the grand opening at Creekside Base where our partner brands will be activating with giveaways, contests, lounges and more!

Which trails will be open this weekend?
Here's the full list of what's planned to open:
Green:
Del Bocca Vista
EZ Does It – Lower
EZ Does It – Upper
Pines of Mar Gables
Rod
Shady Acres
Todd
Blue
:
Angry Pirate – Lower
B-Line – Lower
B-Line – Upper (will close intermittently throughout season due to construction)
B-Line – Connector
Blueseum (will close intermittently throughout season due to construction)
Crank It Up – Lower
Crank It Up – Upper
Devil's Club
Heart of Darkness (open from CIU)
Hornet
Karate Monkey
Longhorn
Ninja Cougar
Samurai Pizza Cat
Smoke and Mirrors.
Wednesday Night Delight
World Cup Single Track
Black:
Lower A-Line (only zones 4&5 for opening day)
Angry Pirate – Upper
Monkey Hands
Whistler Downhill – Lower (will close intermittently throughout season due to construction)
Double Black:
Detroit Rock City (will close intermittently throughout season due to construction)
Fade to Black
POLP Fiction
Tatiana
Tech Noir
Thanks to our Partners
The biggest Bike Park in the world couldn't run without the biggest and best team. Each year, 100+ of our selected Bike Park Staff have an opportunity to receive a custom-built GT bike. These staff ride the Bike Park for their jobs regularly and they need the right tool for the job.
We work closely with our partners to spec a custom-built bike with all the dream parts a mountain biker could want. For 2023, this means:
Custom-built Crankbrothers wheels, with Maxxis tires and Cushcore inserts.
ODI grips and SDG saddles for critical contact points.
Crankbrothers pedals and Ride Concepts shoes to keep our Staff's feet locked in.
SRAM drivetrains and brakes for the start and go.
Rockshox Ultimate tier suspension to smooth out those brake bumps and cushion those drops.
Everything is bolted to a one-of-a-kind limited edition GT Force or Fury.