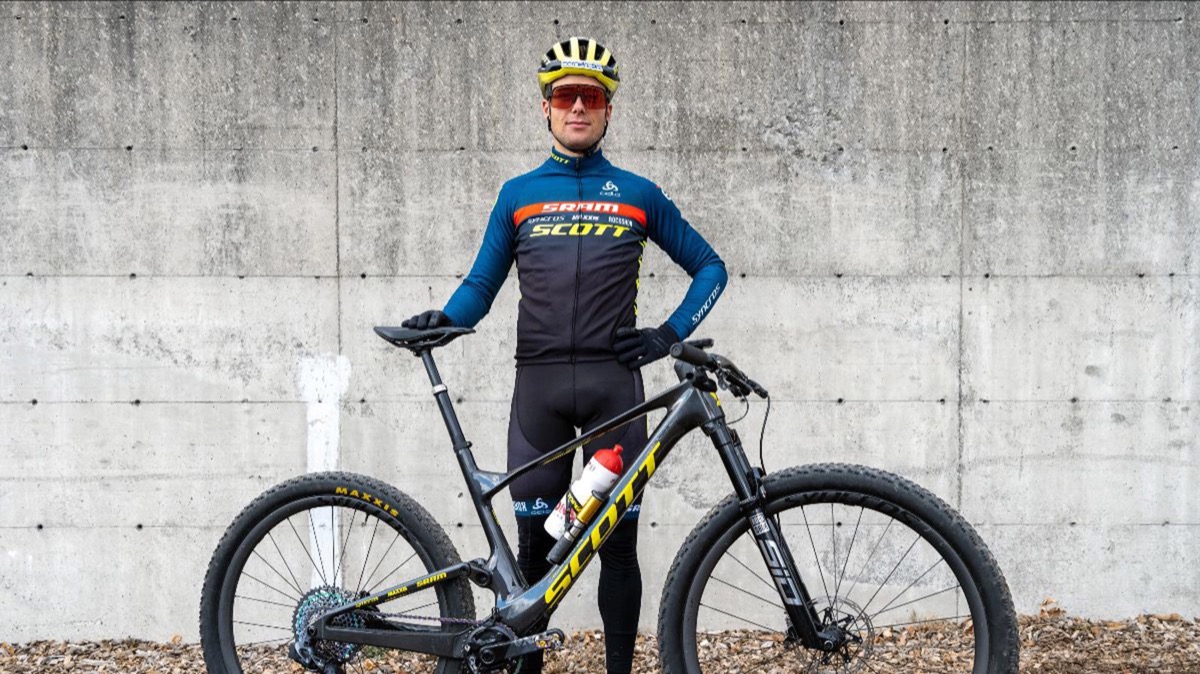 News
Scott Launches New 2023 Team Roster
---
The SCOTT-SRAM MTB Racing Team proudly presents the newest edition to the team - Filippo Colombo!

While Lars Forster is leaving the team for Thömus Racing, we are excited about the arrival of the 25 year old Swiss, coming from the Absolute Absalon BMC Racing Team, who will complete the team's setup alongside Nino Schurter, Kate Courtney and Andri Frischknecht.

It's fair to say Filippo Colombo had a breaktrough 2022 MTB season. Vice-World Champion in XCC, two XCC World Cup victories, a 2nd place at the XCO World Cup in Mont Saint Anne as well as the bronze medal at the XCO European Championship speaks for itself. His strong 2022 campaign moved him up to 5th place in the UCI World Ranking, just one spot behind World Champion Nino Schurter.

"Since the beginning of my career Nino Schurter is my idol and SCOTT-SRAM my dream team. I'm super excited to be joining them to further develop my career."

Filippo Colombo
2nd Place World Championships XCC
Bronze medallist XCO European Championship
SCOTT-SRAM MTB Racing

The young Swiss, coming from the south part of Switzerland, is a very versatile athlete. But Filippo, who also represented Switzerland at the Olympic Games in Tokyo, has to offer more than just talent on the bike. At the age of 25 he's got a bachelor in Economic Sciences, speaks 4 languages fluently and is a very approachable guy.



Lars Forster
Lars will join the other successful Swiss MTB team THÖMUS, where he will be with Ralph Näf in good hands.
"It's always emotionally difficult to say goodbye to an athlete with who we have had such great moments together over the years," says Team Manager Thomas Frischknecht.. "We would like to thank him from the heart for all he did for us, including winning the European Champion title, the Cape Epic and Swiss Epic. We wish him all the best for his future career."

"It's always emotionally difficult to say goodbye to an athlete with who we have had such great moments together over the years. We will keep great memories of the four years Lars was with us. We would like to thank him from the heart for all he did for us, including winning the European Champion title, the Cape Epic and Swiss Epic. We wish him all the best for his future career."

Thomas Frischknecht
Team Director
SCOTT-SRAM MTB Racing