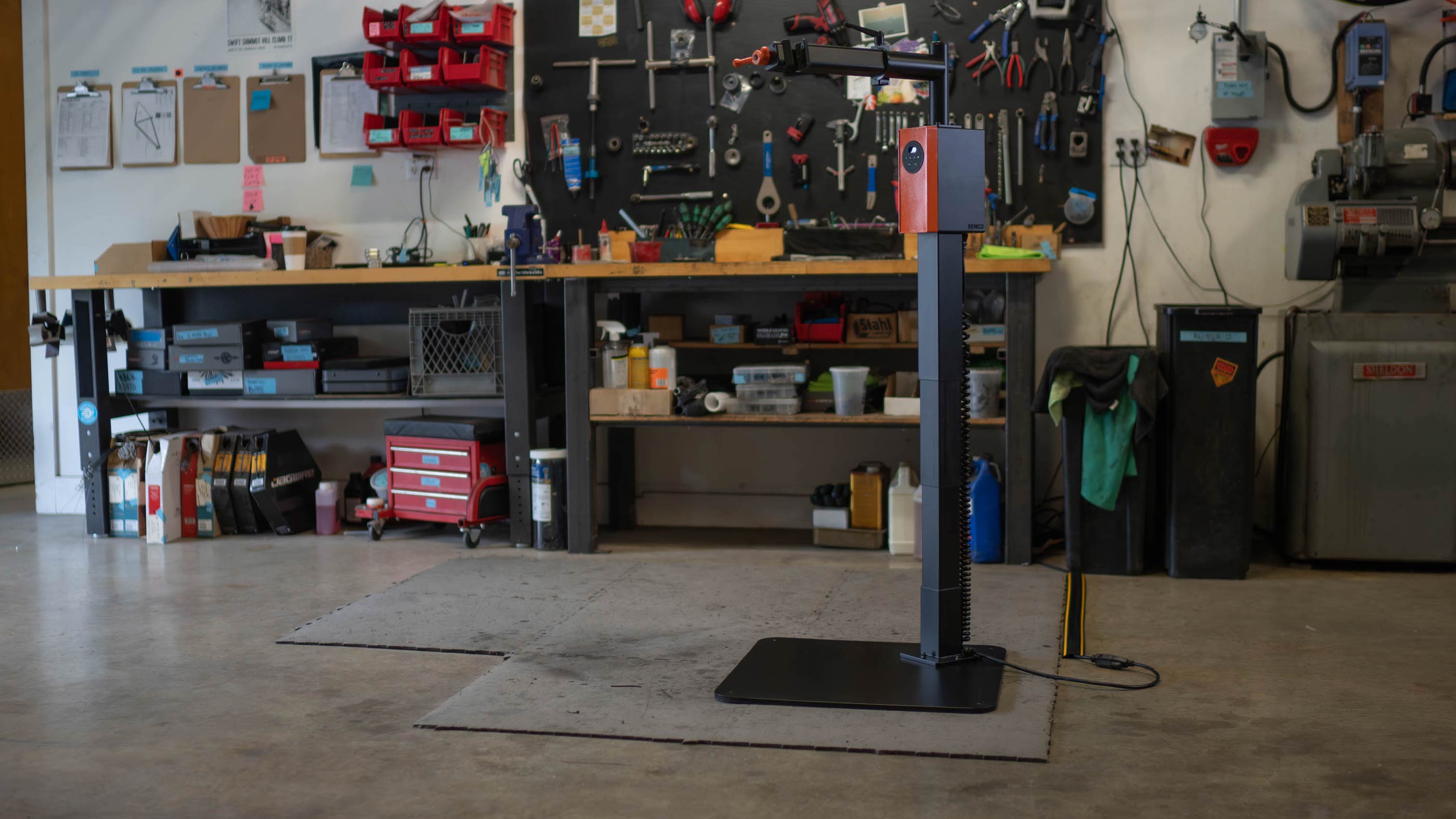 News
REMCO made a bike lift stand. Looks ok.
---
REMCO Tools is proud to announce the Bike Lift System, its flagship product, with a starting MSRP of just $555.
This innovative hydraulic lift has a similar pricepoint to premium non-hydraulic offerings - the REMCO Bike Lift is the best decision for those who desire perfection in their workstations. This compact automatic bicycle stand is designed to effortlessly lift bicycles weighing up to 100 lbs, revolutionizing the service workflow for shops and home enthusiasts alike.
The REMCO Bike Lift System results from an unwavering dedication to creating a truly game-changing bike stand. Tailored to meet the unique needs of both bike shops and home mechanics, this automated bicycle stand boasts a small footprint, making it a space-efficient addition to any workshop or garage. Its innovative design and robust lifting capacity of up to 100 lbs ensure that even the heaviest bicycles can be effortlessly elevated, providing easy access to every part of the bike for thorough maintenance and repairs.
The versatility and functionality of the Bike Lift make it an indispensable asset for bike shops aiming to enhance their service offerings and for home mechanics seeking to elevate their maintenance workflow. At the heart of the Bike Lift lies a motorized lifting column with an impressive capacity of up to 100 lbs. This component provides a substantial vertical adjustment range, from 33.75" collapsed and extending to an impressive 59.75", offering over two feet of height customization.
Key Features of the REMCO Tools Bike Lift System:
Compact and space-saving designThree customizable height presets100lb weight capacity (Cargo bikes excluded)Durable construction for long-lasting reliabilityModular & backward compatible with a wide range of existing repair stands and clamps
MSRP: Starting at $555 (usd)
website: https://www.remcotools.com/