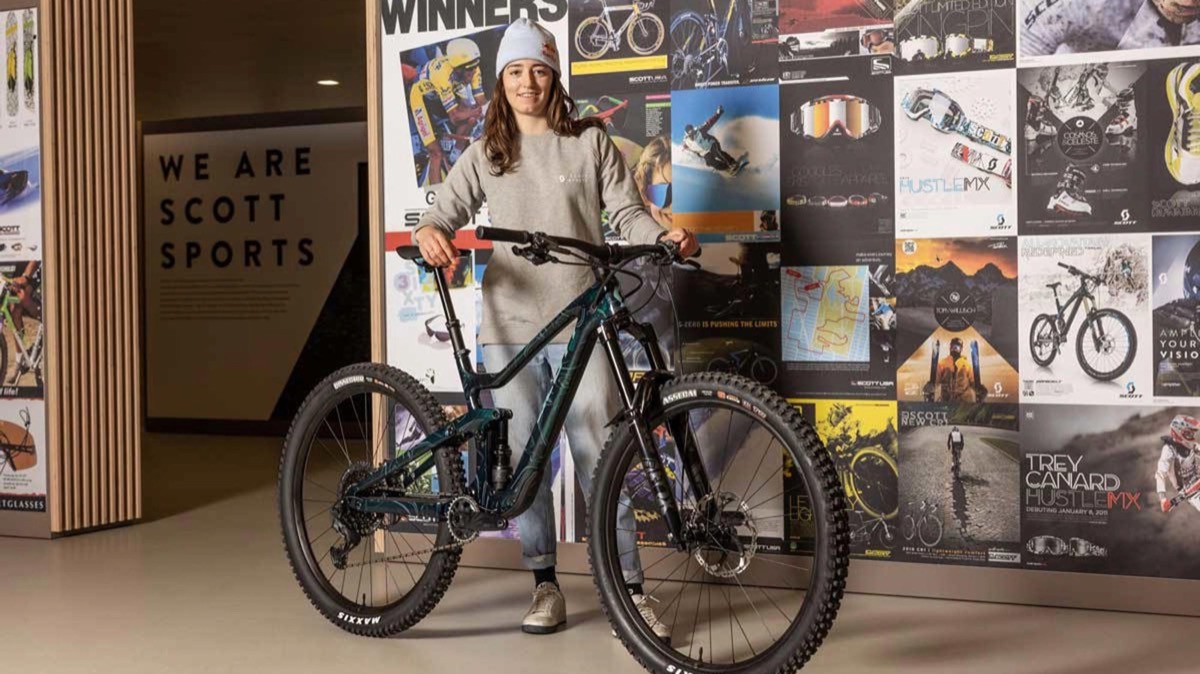 News
Mathilde Gremaud Joins the SCOTT Family!
---
SCOTT is proud to add freestyle skier and Olympic Gold Medalist Mathilde Gremaud to its ranks of Bike Ambassadors.
At just 22 years of age, the young Swiss athlete has already written her name in the history books, having recently returned home from the Beijing Winter Games as an Olympic Champion. Alongside skiing, Mathilde is also an accomplished mountain biker, and the Swiss athlete is looking forward to spending her summer on the bike, riding for a brand that she grew up just next to.
"I'm excited to join the SCOTT family because first and foremost it's like a new door opens for me in the "off season". I've always loved biking in the summers, the feeling it brings me is a great way to keep my adrenaline batteries full when I'm off the snow! On top of that, SCOTT is a local brand I grew up next to living in the Fribourg region of Switzerland."
Mathilde Gremaud
SCOTT Women's Bike Ambassador
3x Olympic Medalist
"At SCOTT, one of our main goals is to always get more women on bikes. Having someone like Mathilde in the family will be a huge boost for that. She already serves as a role model in the ski world, and will surely have the same impact on the up and coming cycling community."
Julian Wagner
Bike Marketing Lead
SCOTT Sports
"When skiing, and on the bike, I ride often with the guys, but in recent years I have really seen a growth with regards to the women's segments. The vibe is super good, girls pushing each other to get better, to dare more, and to ride more and more! I'm looking forward to helping SCOTT with their aim of getting more women on bikes," says Mathilde.
About Mathilde Gremaud
Having grown up in the Gruyère region of Switzerland, Mathilde was never far from the mountains. Since hitting the international Freestyle Ski Scene in 2015 at the young age of 15 years old, Mathilde has never looked back. In the years that followed, she's won 7 X-Games medals, and has become a 3x Olympic medalist, most recently at the games in China with a Bronze medal in Big Air and Gold in Slopestyle. When ski season wraps up, her mind switches to some of her other favorite activities, surfing and riding bikes.
After a mega-season, time to kick back, relax, ride some waves and rip some trails.