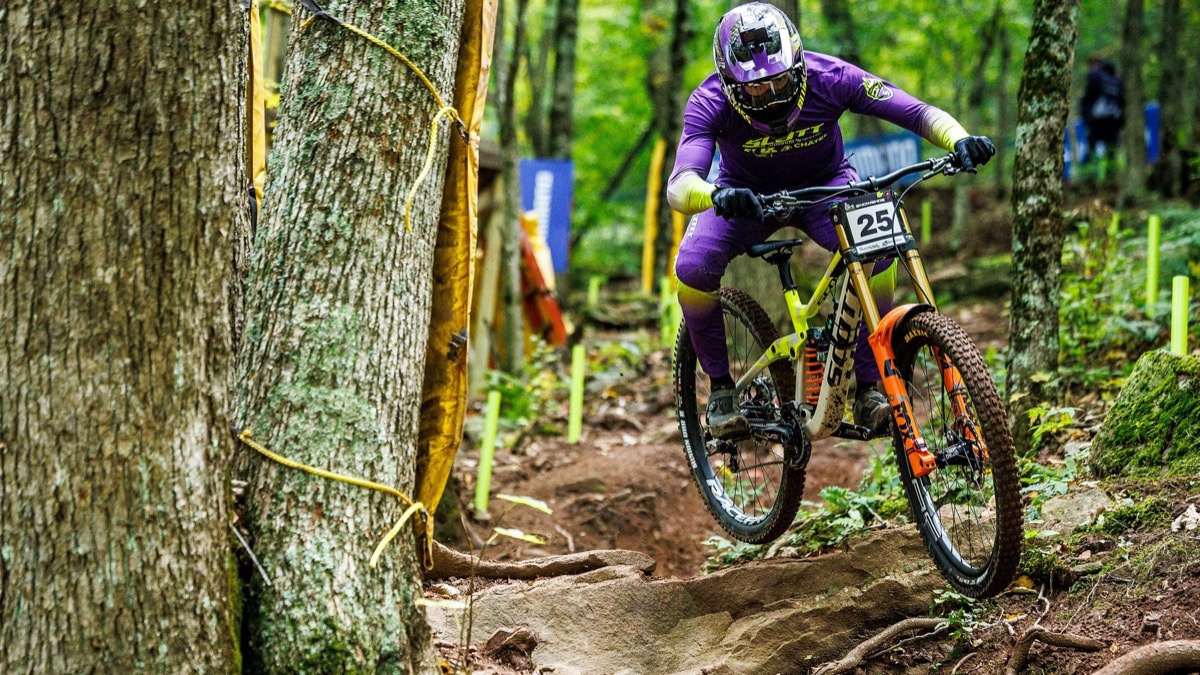 News
Marine Cabirou wins Snowshoe World Cup.
---
Proving that she's back on top form, Cabirou stounds proudly upon the top step for the second race in a row, claiming her 7th career World Cup win in Snowshoe.
If there were any sceptics out there doubting the young Frenchwoman's return to the top of her game, Marine Cabirou silences them with her aggressive assault on the Snowshoe World Cup DH track in West Virginia this weekend. Carrying the momentum from her comeback win in Les Gets at the previous round, Cabirou attacked from the very start of her run to put down the fastest time of the day in the Elite Women's category. Having frequented the Snowshoe podium in seasons past, Marine knew what it would take to win here again against such strong competition. Being a late-season race, conditions were constantly changing on track, making the course an entirely different beast on race-day when compared to practice earlier in the week. Not even World Champion Vali Höll, could challenge Marine's time, ending up in 3rd place behind Hoffman - with all 3 riders stopping the clock on exactly the same second. How good is DH racing?
<[>Cabirou proved all week that she was a threat, looking fierce on track and posting strong times in training. Finals day set off to a good start, with Marine taking second in semi-finals - less than 1 second off the top spot. This result put her exactly where she wanted to be, setting off as the second-last rider down the hill for the final showdown of the day. The West Virginian track blends several styles, moving from a super fast top section to a steep and rough lower section, and Marine proved that she was well-rounded enough to back up her fitness with some of the strongest technical skills in the game. Cabirou built momentum from the moment she left the start gate, turning the clocks green from the third split onwards while the SCOTT DH Factory nervously watched on from the bottom. Taking her place in the hotseat, the day was not over until the final fraction of a second of Höll's run came to a close, leaving Marine the fastest of the day.