If I had to sum up interbike day one, it would be the birth of the fat ride. High volume tires have hit the mainstream and seem to be on offer from almost everyone. From kids fat 20" bikes to 27.5"+ bikes, wheels & tires, the large volume segment has hit the ground and is steam rollering over everything.
As I did my best not to get run over i came across these bits while wondering around the show floor.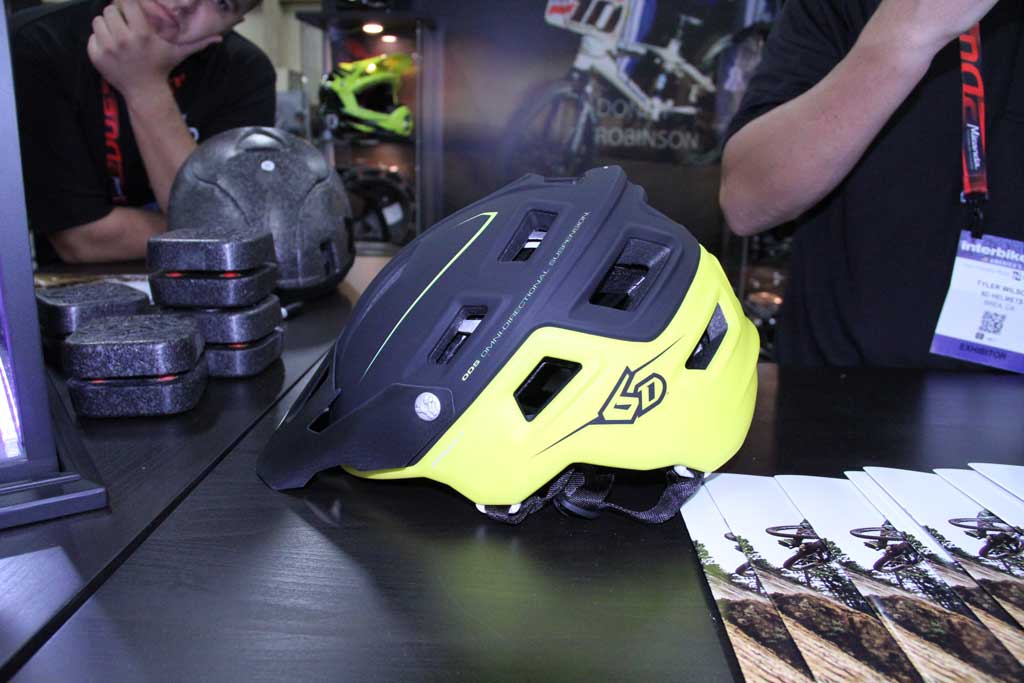 6D has made a big splash in the Moto market with their full face helmet, it was ported to a biking version last season and they had a half shell on desplay in their booth. Featuring the same shell support system as it's big brother which is designed to have flex between the shell and the liner, reducing head injuries. It will be great to see it once it hits full production.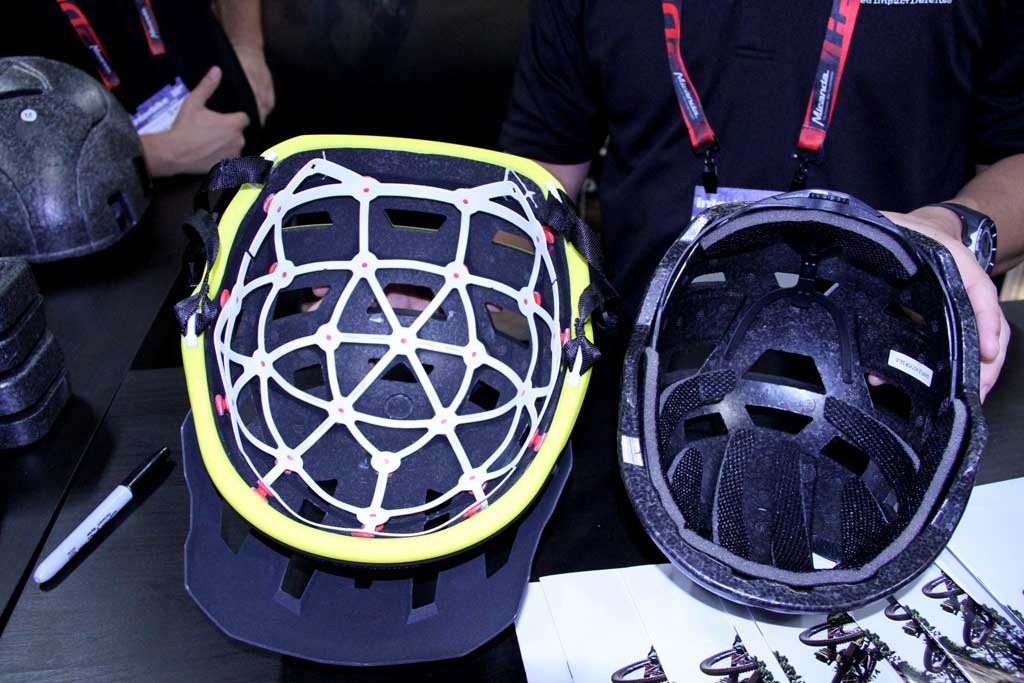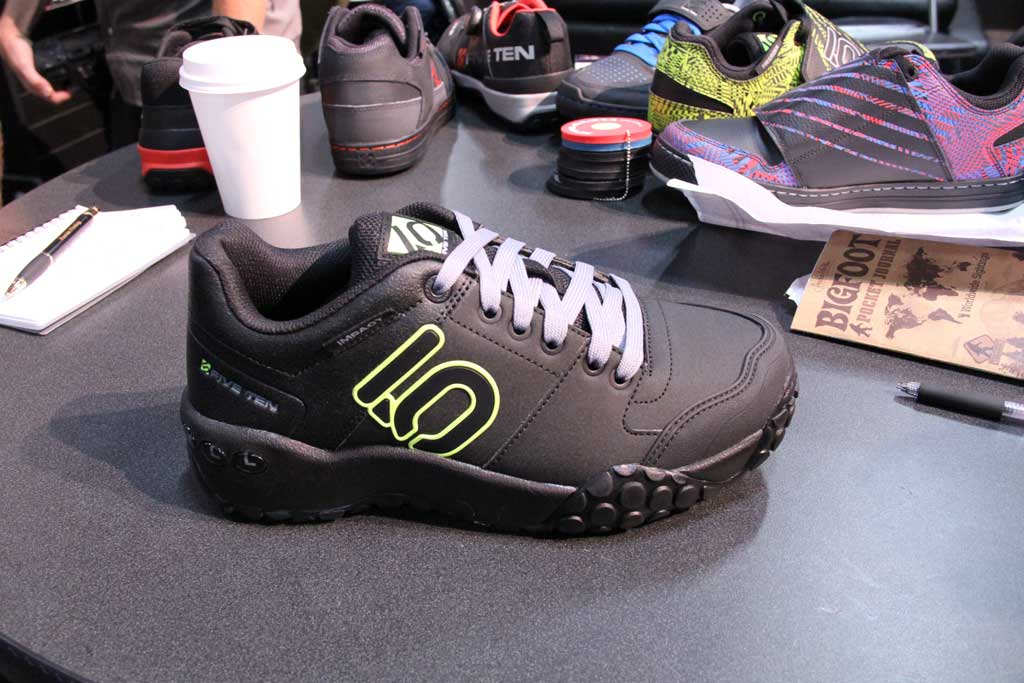 FiveTen was showing off several new shoes and reworked versions of previous models. The Impact has been updated with a PU midsole, minor tweaks to the upper materials. The overal weight has dropped down, while the price has stayed relatively constant at $160 usd.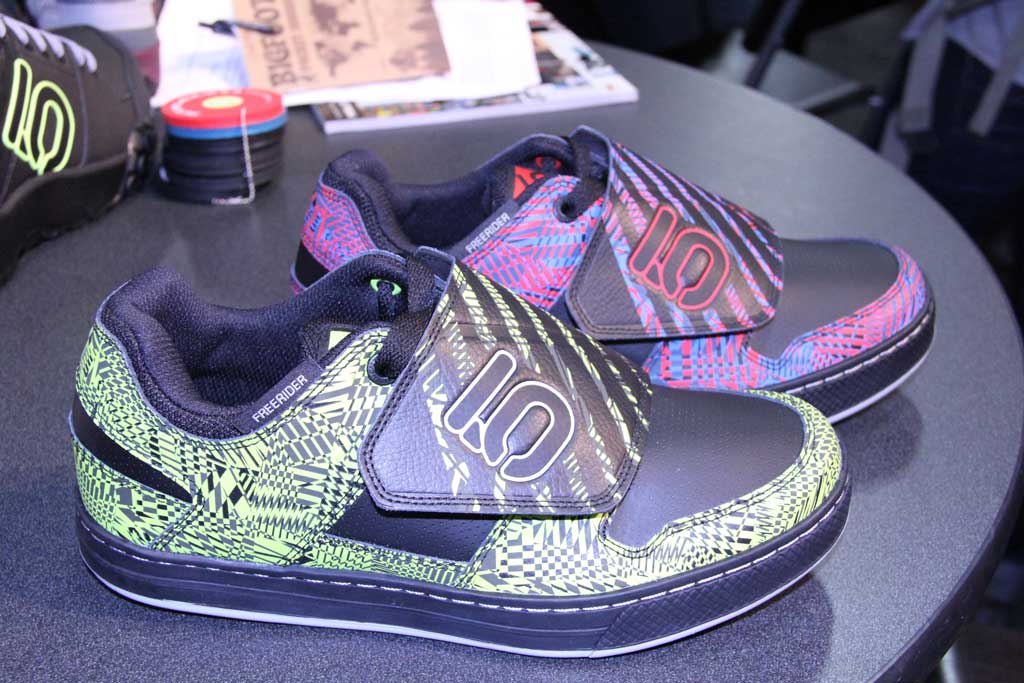 The Freeride ELC has some new colourways, somewhat reminding me of old Vision Street Wear ads from the 80's. Pricing $140 usd.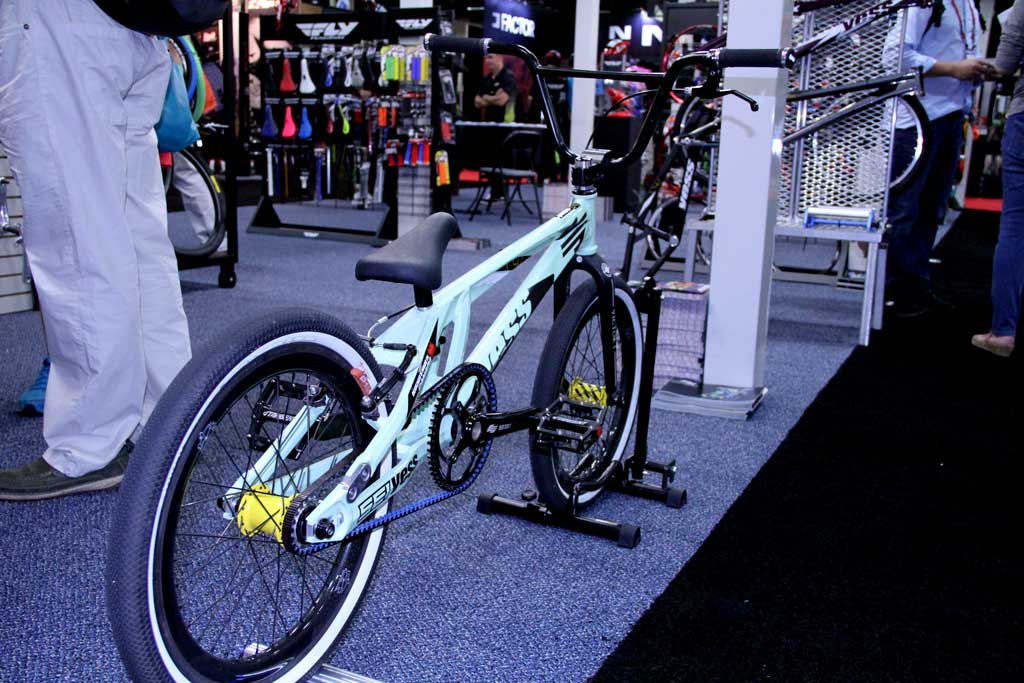 There was a picture of the YESS belt drive in a recent copy of Pull magazine, and I was happy to see it in person at the Fly Racing booth. Said to be a prototype at this point, without any details of production time frame it has the YESS styled lines and formed tubes that they are known for, but with a belt drive system instead of a chain one. You can see the aluminum link on the seat stay that allows you to put the belt on, as it is one piece.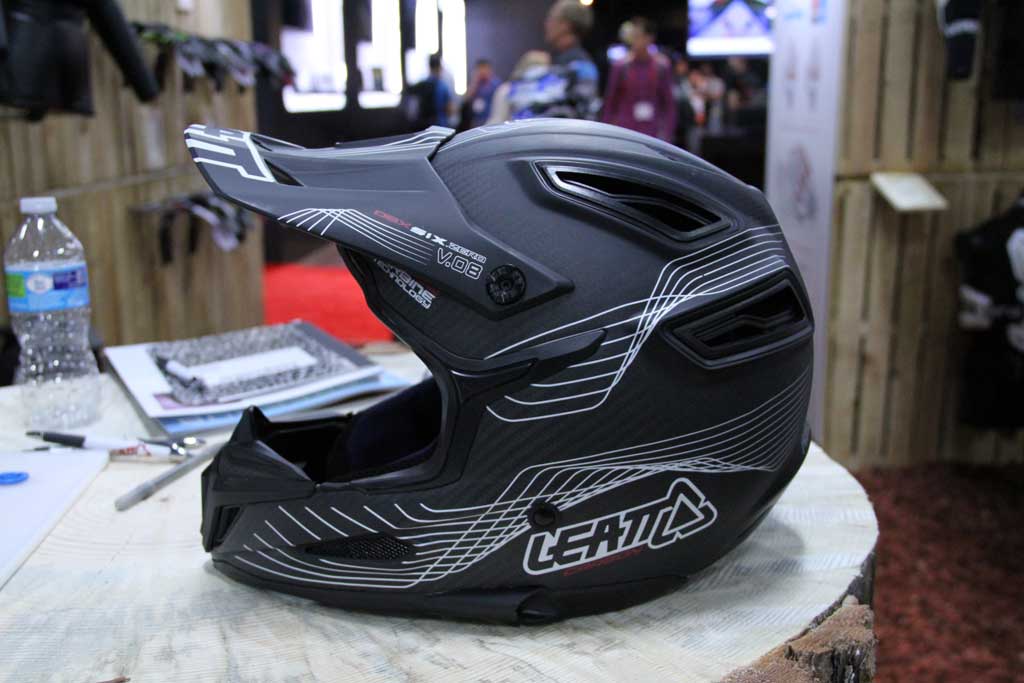 Leatt was showing off a new full face helmet that was avaialble in composite or carbon, with many different features. It has an intergrated hydration port on the left cheek (moto background pushing through) the inner shell is actually poured directly into the outer, making a better connection with the shell as the foam has an adheisive applied in it. There are rubber buttons that are molded in that allow for a degree of movement between the inner and outer shell in case of an impact. Pricing is $299 for the composite, $399 for the carbon. I didn't get an actual weight, but felt comparable with Bell & 6D. Comes in 2 junior sizes & 6 adult sizes.