Bontrager has unveiled all-new Line XXX MTB wheels in addition to the new Drop Line dropper post, 35mm Line Pro bars and stems, Line Pro flat pedals, and updated tread patterns and sizes for the beloved XR4 and SE4 MTB tires at the Sea Otter Classic in Monterey, CA.
Line XXX wheels offer unsurpassed impact strength and a supportive 29mm inner rim that combine to give a no-compromise, precision ride feel for technical trails. Handmade at Bontrager's North American research, development, and manufacturing headquarters in Waterloo, WI, the new Line XXX raises the bar for the brand's mountain bike wheels, further distinguishing Bontrager's long history of exceptional quality.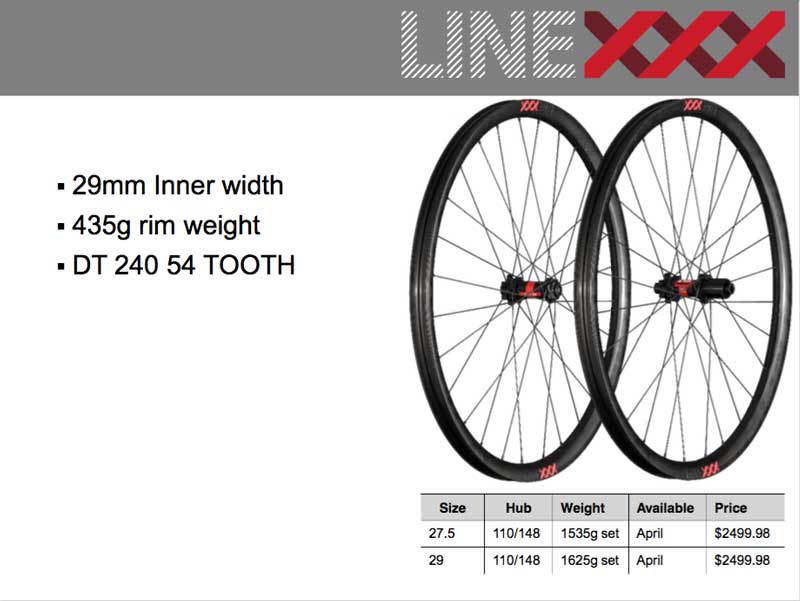 Also unveiled is the new Bontrager Drop Line dropper post, a cable-actuated hydraulic locking post that gets out of the way on descents and comes right back to support the rider when the trail demands it. Drop Line is easy to install and remove by clamping the cable at the lever and is available in 3 sizes.
Line Pro bars and stems come in two levels and bring the sure handling of 35mm bars and stems to any bike. Available in 15 and 27.5 degree rises in both 750mm and 820mm sizes, the Line 35mm bars add a confidence to your bike's handling while upgrading the aesthetic without adding any uncomfortable stiffness. Two of the brand's most popular tires, the XR4 and SE4, have been updated to include 2.4 and 2.55 sized options and feature new tread patterns that save weight and roll faster with the incredible traction for which the tires first became popular.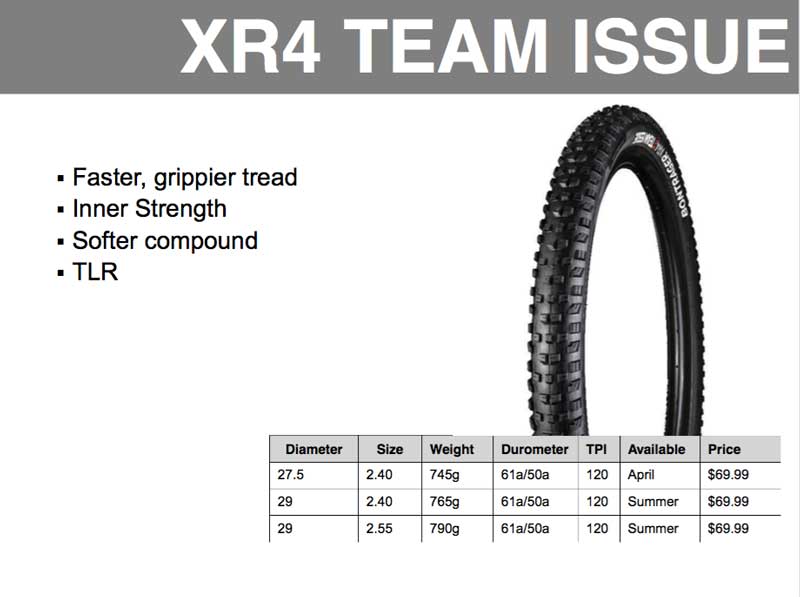 Along with the Line family, Bontrager is introducing the Kovee XXX, an OCLV Carbon cross country race wheel with 29mm inner width and wheelset weight of under 1400g. With a wide stance and durable rim, the Kovee XXX is pushing the boundaries of what an XC race wheel can be.