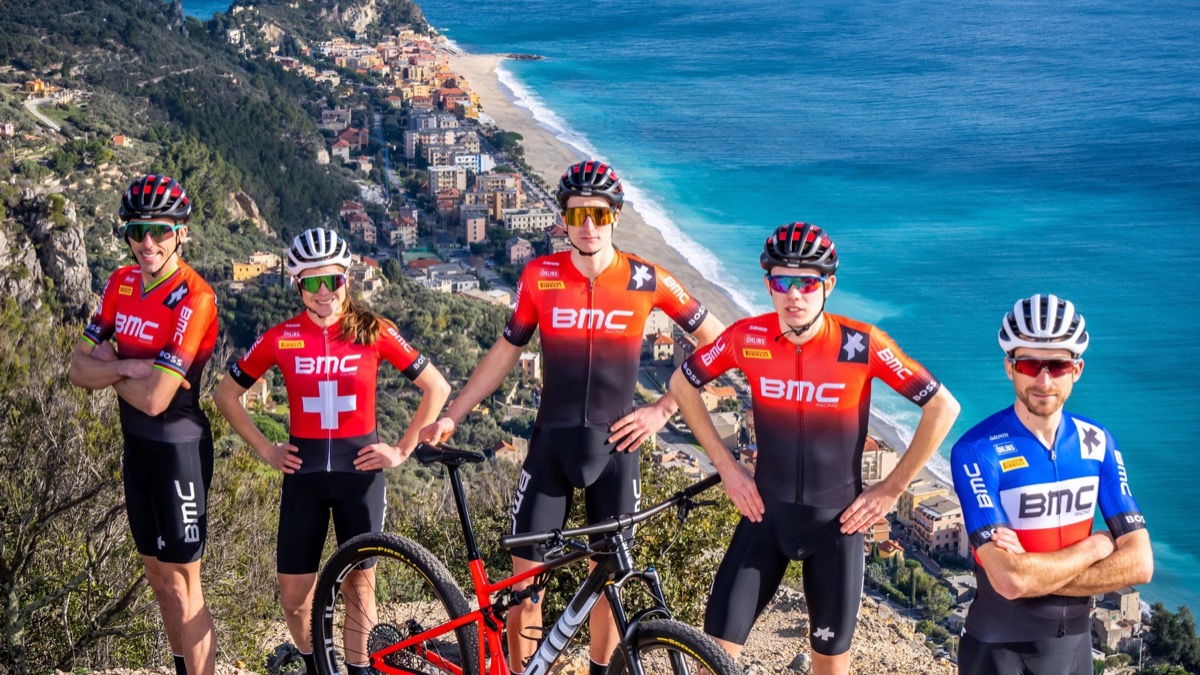 News
ABUS equips BMC MTB Factory Racing Team around Titouan Carod and Jordan Sarrou
---
The best equipment for a wining mountain bike team – that is the goal under the leadership of David Zürcher for the Swiss mountain bike team BMC MTB Factory Racing.
As a leading supplier of race mountain bike helmets and with many years of experience working with successful bike racing teams and athletes, ABUS was the logical choice for an intensive partnership with BMC: "We didn't just rely on nice brochures and specifications but also gave the ABUS helmets to our riders for intensive testing. Their enthusiasm for the ABUS products prompted us to start the collaboration!" said David Zürcher.

As the exclusive helmet sponsor, we are extremely pleased that ABUS will make an important contribution to further victories for the Swiss racing team.

Thanks to their two top French riders Titouan Carod and Jordan Sarrou, the BMC MTB Factory Racing Team will be among the cross-country contenders for victory at the 2024 Olympic Games in Paris and at all of the UCI World Cups. This strengthens awareness of ABUS cycling helmets at home and abroad.

With BMC and ABUS, working together, Christian Maag, Managing Director of ABUS Switzerland, emphasises: "We are convinced that this will sustainably strengthen our position and reputation in the Swiss specialist bike trade. "

ABUS France will also be able to benefit from the expected strong performances of the French riders, especially at the 2024 Olympics in their own country.