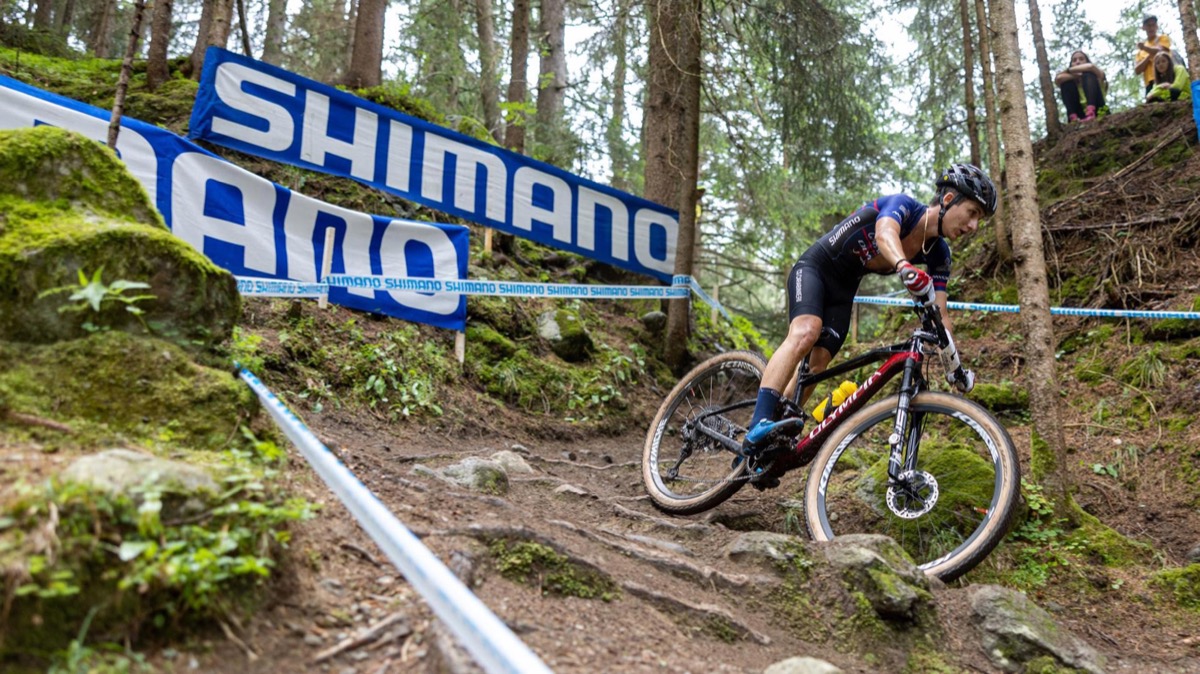 Contests
Filippo Fontana dreams big
---
The overall winner of the U23 category 2022, Filippo Fontana has set his sights high for the upcoming season in the Elite category, riding for CS Carabinieri.
Fontana has high hopes already for Internazionali d'Italia Series opener in San Zeno di Montagna.
After a solid cyclocross season, in which he claimed the Italian National title, Filippo Fontana feels ready to step up to the next level. The 22-year-old Italian, racing for CX Carabinieri, is now back to mountain biking and will be taking part in the opening act of Internazionali d'Italia Series, Pineta Sperane XCO, to be held in San Zeno di Montagna (Verona) on Saturday, March 18th. On that occasion, Fontana will be looking to net the first points for the overall classification in the UCI C1 race.

"This is my first season among the Elites, but I have been competing at this level for some time in Italy. I think doing the same step in the World Cup will be more of a hurdle", said Fontana. – "Last year I was overall third in the Internazionali d'Italia Series, and I feel I can take another step forward, thinking of the final success. San Zeno is the first goal of the season: I have good some good conditioning from the winter, so I am looking to make a good result."

Among the rivals in Filippo Fontana's quest will be the Rockrider Team led by Frenchman Maxime Marotte and Internazionali d'Italia Series' defending champion Luca Braidot, winner of two World Cup stages in 2022.
"The level is very high at the Internazionali d'Italia Series. Luca Braidot is my role model in Italy, is one of the strongest riders in the World right now," continued Fontana. – "My cyclocross season was short, but still significant. I've been working on myself, and on my focus, trying to bring out a fiercer approach to the race. These skills are crucial to achieving a result, even when you don't carry a top condition."
"I have refocused on Cross Country now. The World Championships are in August this year, so the last rounds of Internazionali d'Italia Series, La Thuile and Alpago, might prove decisive to make the selection.
Pineta Sperane XCO's program starts on Saturday, March 18th, with the Men's Junior race at 10.00 CET, followed by the Women's competitions at 11.45 CET and the Men's Open race at 14.00. On Sunday, March 19th, are scheduled the Master and youth competitions (Rookies and Cadets).