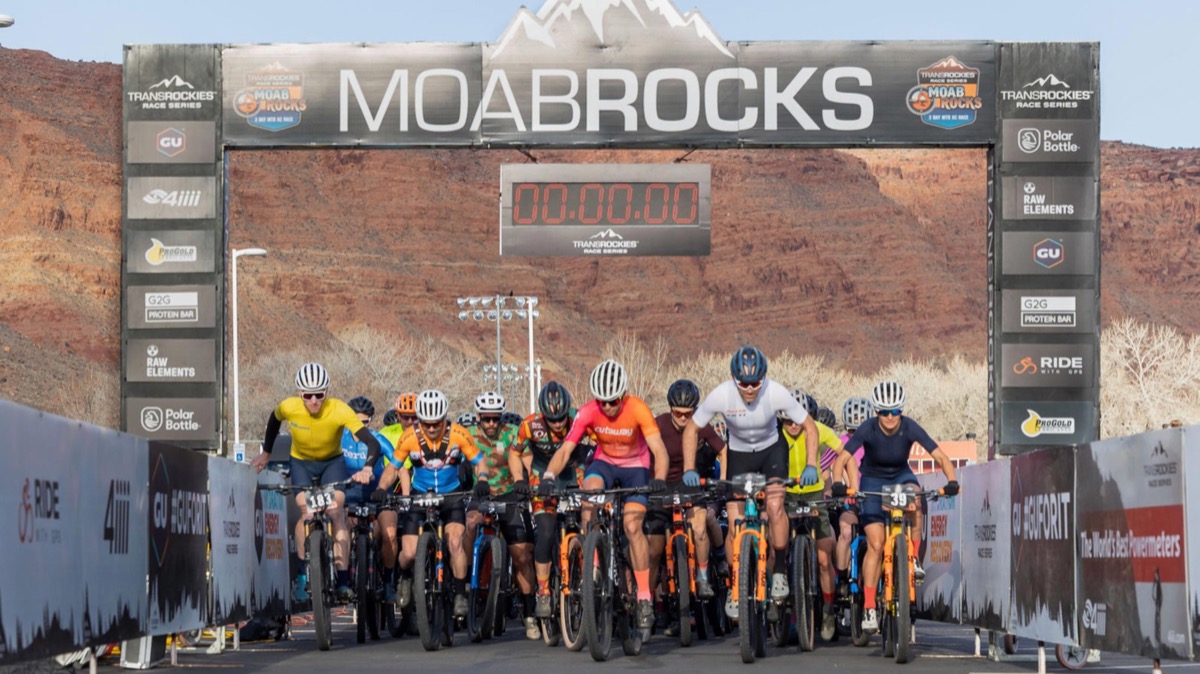 Competitions
Transrockies: Moab Rocks stage 1: Porcupine Rim.
---
Moab Rocks - Stage 1 - Porcupine.
RimThe race started in town early this morning, riders made their way up on Sand Flats Road with views of the snow capped La Sal mountains and, of course, an 8.7 mile (14 km) gruelling climb on the red road, (around an hour for the pros!) before turning in at LPS where the real fun begins.

Once in the forest, the first racers experienced great trail conditions with only a few small puddles, making the rocks nice and grippy. There were many happy faces in the twisty single track.

A large number of riders said "Today's descent was awesome! It was fast, chunky, rough and technical all rolled into one." There are some gorgeous views along here, but most admit they weren't paying much attention to them because they needed to keep their eyes on the trail... although some did say they are planning on coming back to ride it again to take in those views.

The rest of the race is a mixture of single track and lots of rocks and slab to keep you on your toes (and on your bike!) I'm sure all appreciated the blue TransRockies flag signaling the end was near and soon you have some post-race goodies and hear who the winners were today. It was a tough day: 22.5 miles (36 km) and 3,400 ft elevation gain.

We need to acknowledge one special team here at Moab Rocks this year. The team of Josias Vasquez and Carlos Sanchez. These two are up here all the way from Guatemala (along with their photographer Jorge), they ride a tandem mountain bike, and not only that, but Josias is a blind cyclist! They did an amazing job out there today and we can't wait to see them out on Klondike Bluffs tomorrow.