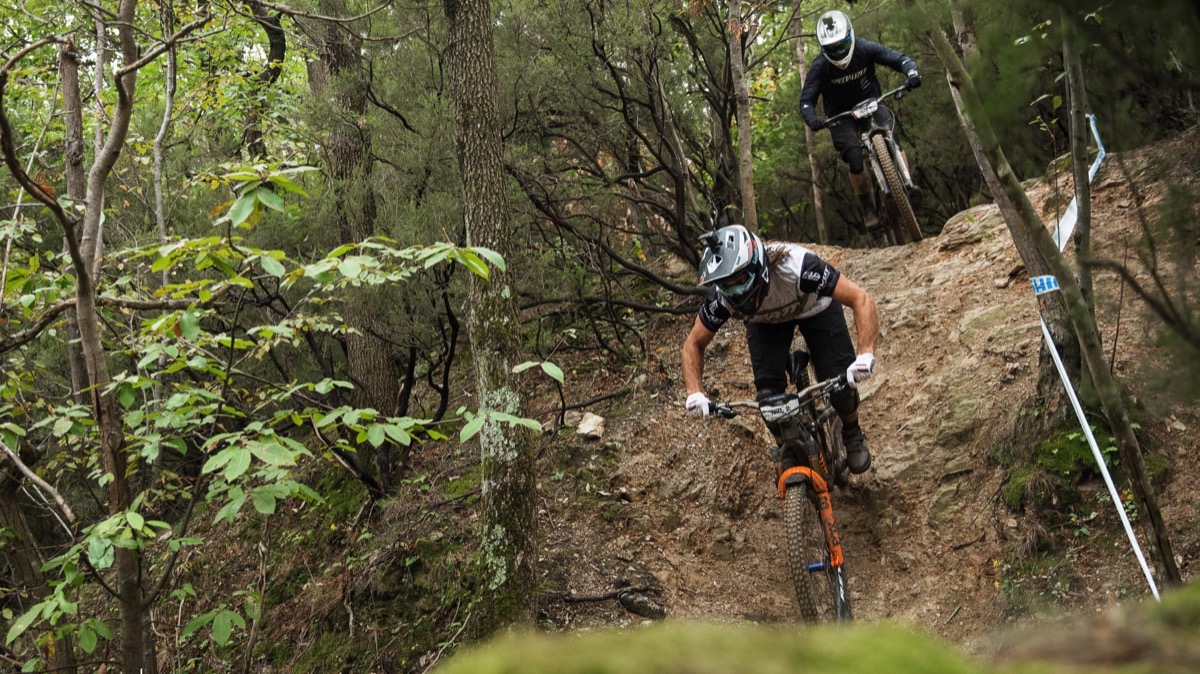 Competitions
Team New Zealand and Team France take top honours in Finale Ligure
---
The Bluegrass Trophy of Nations proved a fitting conclusion to the tenth season of the Enduro World Series, bringing 28 nations together in that most iconic of race venues, Finale Ligure in Italy.

This unique race saw riders work together in teams of three, not for their usual teams, but for their home country. Teams were selected on the basis of their EWS Global Ranking, and then raced for a combined time, all in pursuit of those iconic UCI Rainbow Jerseys.

Featuring five demanding stages, the race saw more than its fair share of drama. The rules of the race require all three riders to complete the course in order to post a result - which proved to be the downfall of some of the biggest names in the race.

Team Canada, comprised of Remi Gauvin, 2022 EWS Champion Jesse Melamed and Rhys Verner, were the hot favourites to win the men's competition. However a series of crashes for Rhys Verner on stages one and two left him unable to carry on, ending their race before they hit the third stage.

Team New Zealand, featuring Matt Walker, Eddie Masters and Charlie Murray, took control of the race and by stage three it was theirs to lose. A stage win for Murray on four, with Walker and Masters in second and third respectively, sealed the deal and ensured a safe run on five was all that was required to take the win. Team France enjoyed much better luck than 2019 when they were beset by multiple mechanicals and came home second, with Team USA rounding out the top three.

In the women's race Team France (Isabeau Courdurier, Morgane Charre and Melanie Pugin) were the favourites long before they even rolled off the stage - and with good reason. Finishing the race over two minutes up on the nearest competition, their victory was all but assured. Team Germany had a late resurgence and after over two hours of racing, finished the race in second just one second ahead of Team Great Britain in third.

In the U21 competition Team USA took a clean sweep of both the men and women's competition, while in the Master category it was team Great Britain who scooped the jerseys.

Today's race marks the end of the 2022 season, with racing on pause now until March 2023, when the series will roar back into life in Maydena, Tasmania.

Full results from today's race can be found here.