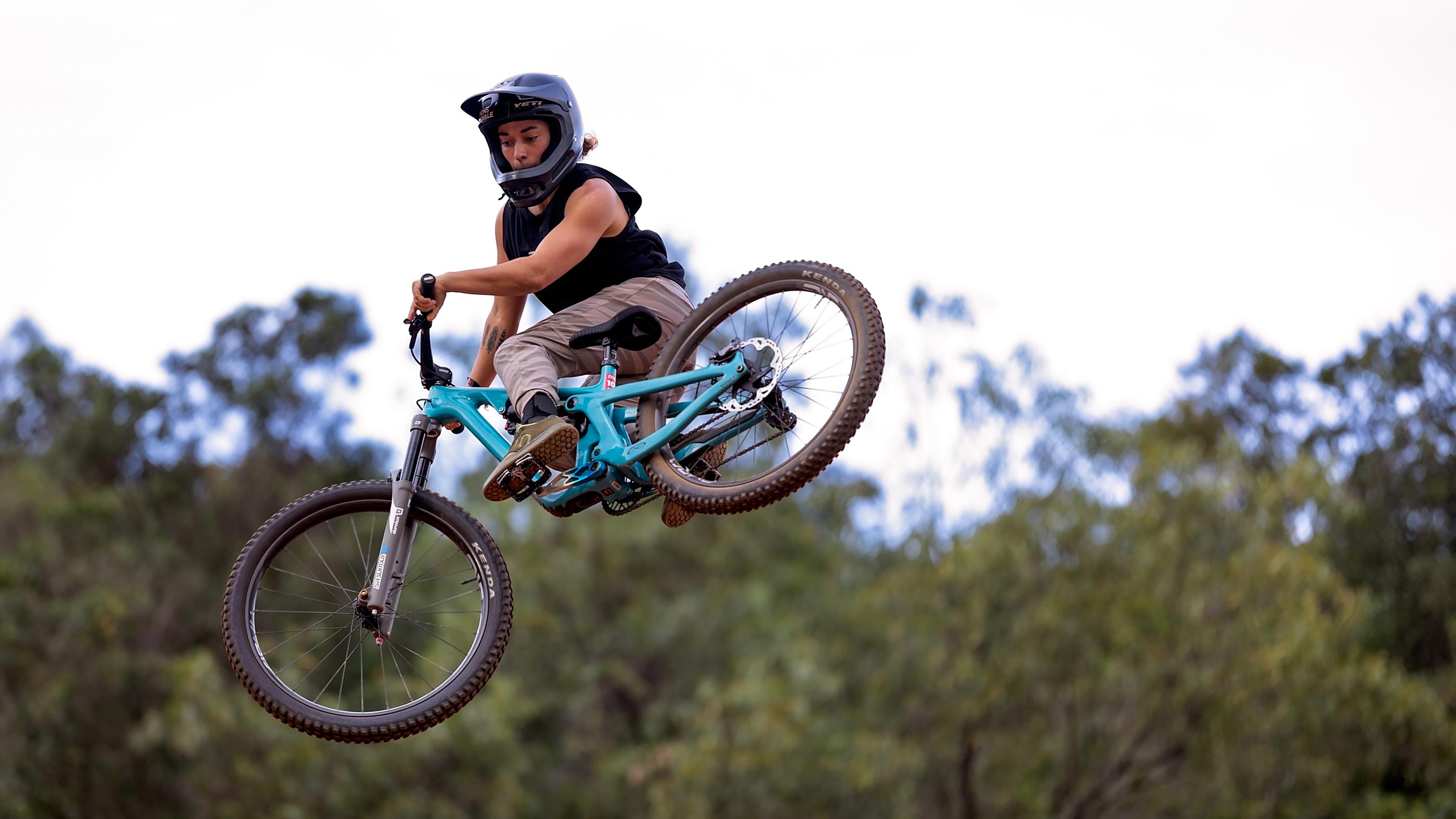 Competitions
Southern Hemisphere Riders Dominate the Official Australian Whip-Off Championships in the Rainfores
---
Crankworx Cairns is officially underway with the Official Australian Whip-Off Championships as the first event to be held on the immaculately sculpted tracks in the rainforest.
The judges had their hands full with a stacked list of riders, and freshly built Whip-Off jump brought to you by the Elevate and World Trail crews.

Make no mistake that Garret "lil Rojo" Mechem was looking to go two for two as the Men's Australian Whip-Off Champ, and this year proved he could send it the most sideways, maintaining his position on the top step.

The women's field saw more riders on course since it's inaugural event last October. This evening's event was giving serious Wynyard meets paradise vibes with Robin, Haz and Lou hitting the Whip jump in a party train, as they would on their home turf in Queenstown.Robin Goomes took the first-place position, followed by Harriet 'Haz' Burbidge-Smith and newcomer to a Whip-Off podium, Louise Ferguson with the bronze medal position.

"I'm pretty pumped, just having a good time with the girls," Goomes said of being crowned the Australian Whip-Off Champ. "I hadn't ridden this bike in a Whip-Off so I didn't really know how it was going to be. It's so much smaller than my downhill bike so the whips felt good but because it's a small bike, it felt a bit tweaky."

"We had a lot of fun on it and the boys killed it with the course build," Haz says of securing her position on the Australian Whip-Off podium. "A couple of soft patches from the weather but it all packed in really nicely. I had heaps of fun riding with Lou and Robin – we had a good little jam. I did it on the little bike for once so that was fun and a bit different for me to adjust with the whips, but it was cool."

Alex Wayman took second place for the Men followed by Flux Trail builder, Dave McMillan who took the afternoon off the tools to send his way to podium.

We'll let these photos do the rest of the talking. Check out the full album of the event here.