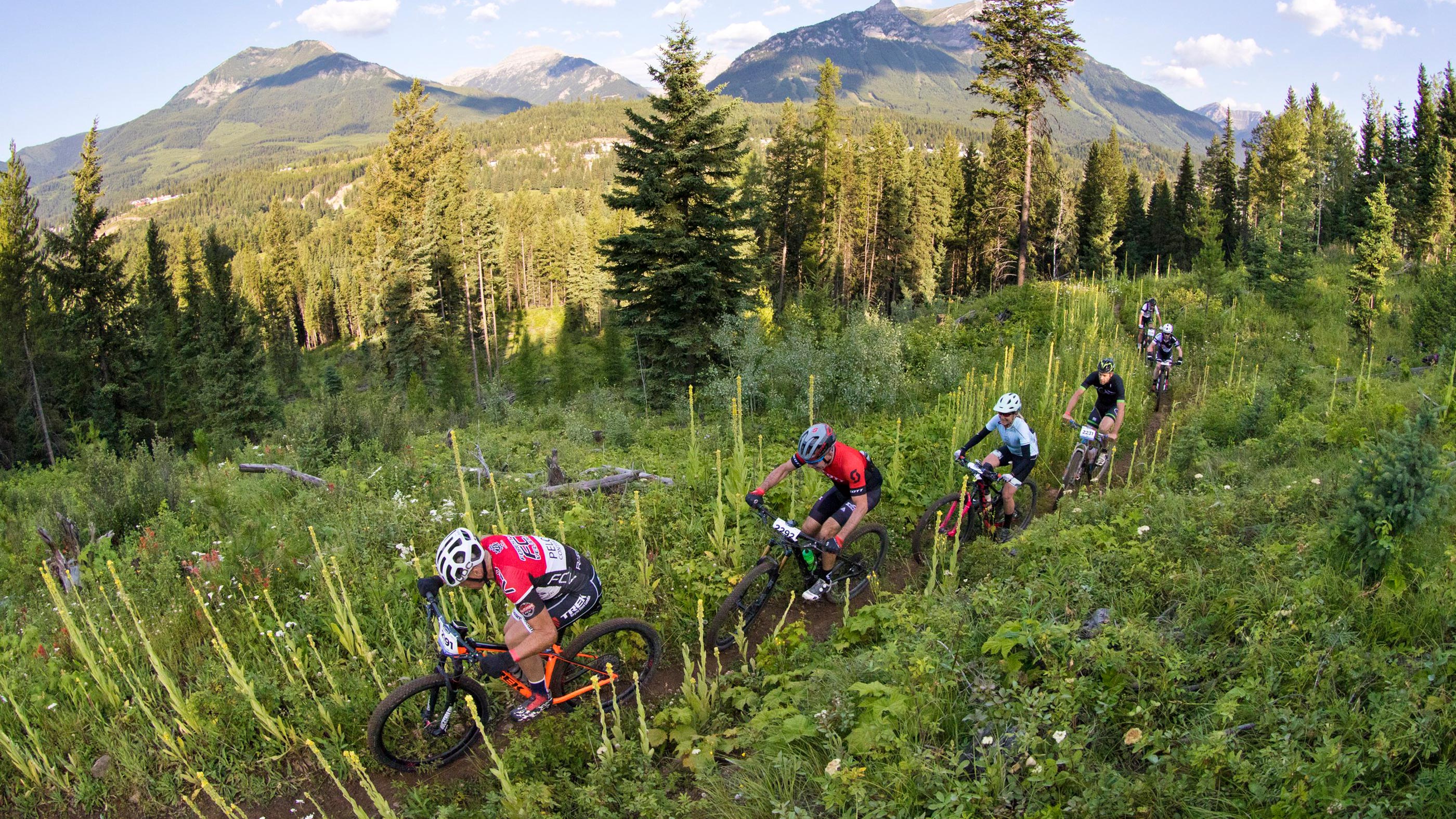 Competitions
Singletrack 6 2023: Stage 4
---
Hello Singletrack 6 - Stage 4!
Sombrio Stage 4
Length: 36 km
Elevation gain: 1,200 m
We figured after the first 3 stages, that the Sombrio Stage 4 would be another speedy lap around the Pass Powderkeg area, and we were correct! Like yesterday, today started at the Crowsnest Pass Bike Skills Park, and took racers into town before heading over to the Crowsnest Community Trail Bike Path, which then ushered riders over to Coleman to start the day.
The racers first major climb of the day started on a gravel road connecting to singletrack with the Sweet Duanage and Front Door trails, followed by a descent on the Back Door trail back to York Creek Road. From here, the climb really began, with a 600m grunt (well for some, not so much for others) to the Ironstone lookout. This climb wound riders through beautiful scenery, with forests and meadows, and a series of switchbacks that nobody will forget.
After reaching the Ironstone lookout, it was time for a long section of singletrack descending first on the Rumhead trail, which offered a fun and moderate difficulty descent, before being interrupted by a short road climb which brought riders to the York with a Fork descent. Like almost every other trail in this area, both of these trails offered stunning views and exciting ride experiences that are sure to want to make every racer want to come back to this little slice of MTB paradise.
From here, it was back on the connector to Pass Powderkeg, and a final climb up Buck 50, and then a final descent on Electric Monkey, a flowy machine-built downhill that gave riders a chance to let loose and enjoy some fast-paced fun on their way to the finish line!
Stage 4's Women's podium was a case of deja vu! Hannah Simms, again took top spot in 2:25:02, with Chelsee Pummel close behind at 2:27:06 and Imogen Smith a handful of minutes after at 2:32:46. Today's top 3 Men across the finish line had a bit of a shake up for the first time this race, with first place going to Carter Nieuwesteeg in a time of 1:53:06. Second was a mere minute back and the familiar face of Cameron Jones at 1;54:04, and third spot on the podium once again went to Justin Homewood, in a time of 2:05:14.