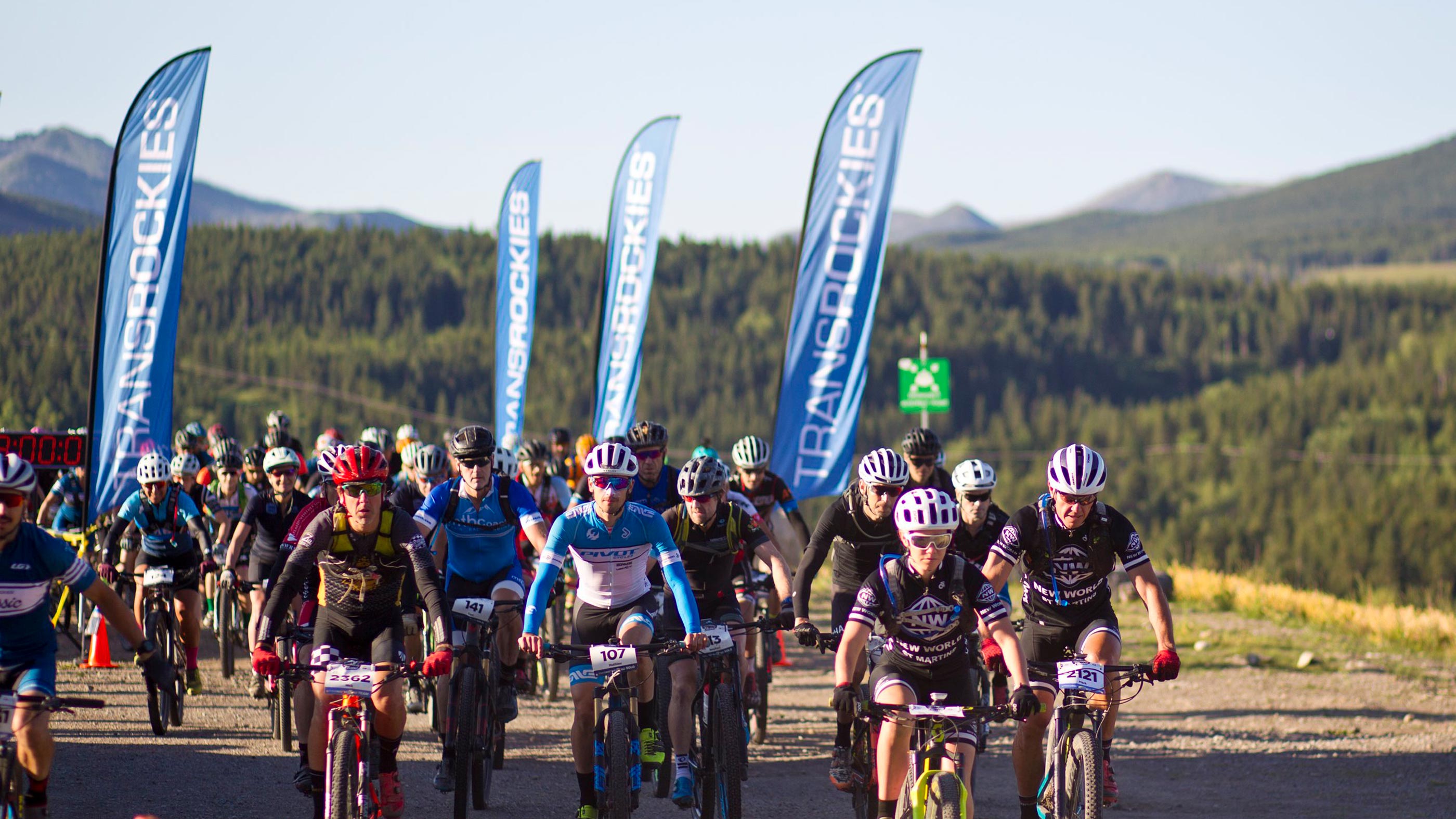 Competitions
Singletrack 6 2023: Stage 3
---
Hello Singletrack 6 - Stage 3!
Toolshed Brewing Stage 3
Length: 39km
Elevation gain: 1,300m
Stage 3 promised to be an exciting and challenging experience for riders, and it didn't disappoint! Today's stage, set in the stunning Crowsnest Pass region of Southwestern Alberta, began at the base of the Ski Hill Road at the skills park in Blairmore, with the finish line up the road at the Pass Powderkeg Ski Resort. The stage started with a climb up the ski hill road to Pass Powderkeg before transitioning to singletrack and taking on the Chainsaw Massacre Trail to reach the top of the ski hill. From here, racers tackled the long climb to the top of Big Bear, which offers breathtaking views of the surrounding peaks and through forests and meadows with a series of steep switchbacks that tested the endurance of even the fittest riders in the field.
The descent from Big Bear is definitely one of the most challenging of the entire ST6 race, with several tricky sections at the top that had a fair amount of riders walking down for short sections to be sure they stayed safe for the remaining stages of this race. Once through these tricky sections, the descent rewarded racers with a thrilling ride on Sooper Trooper with plenty of rewarding descending. The course then headed to the School of Rock trail, featuring unique rock slabs and exhilarating features to keep the racers "rubber side down!" >From there, riders headed back to Pass Powderkeg for the stage finish, featuring a final descent on the fun and super-fast Buck 50, followed by one final climb back to the lodge on the Double Dirt-Spresso Singletrack.
Today's top 3 Men across the finish line were very similar to Stage 2, with first overall once again going to Cameron Jones (2:07:00) who made quick work of this course and cushioning his lead over Carter Nieuwesteeg (2:19:13) by 12 minutes! Third place today went to a podium newcomer, Justin Homewood, in a time of 2:24:46. The Women were once again a familiar podium, with Hannah Simms crossing the line first in 2:56:19, followed by Chelsee Pummel at 3:03:32 and Imogen Smith a few short minutes after at 3:09:06. Overall, the entire field of riders again made short work of this stage with a constant stream of knobby treads crossing under the arch one after another!