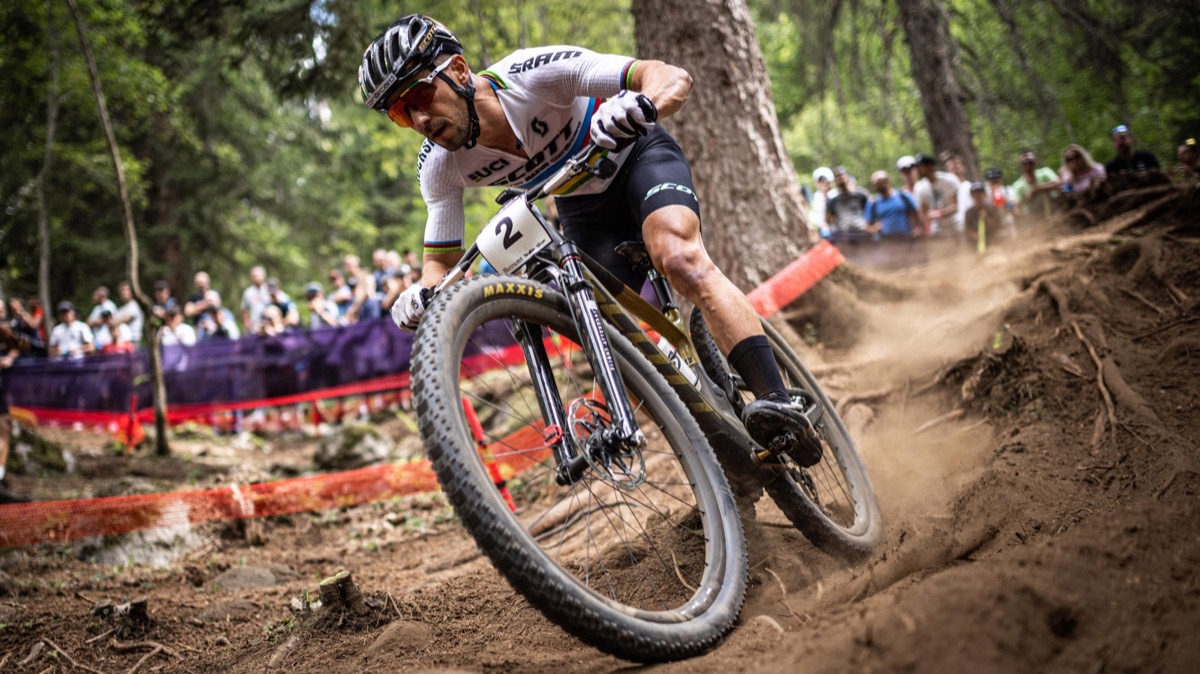 Competitions
N1NO's World Cup Winning Streak Continues in Val di Sole
---
N1NO Schurter continues to take the MTB world with him into uncharted territory, winning his 35th World Cup today in Val di Sole, only one month after setting a new world record with 34 World Cup race wins.
Val di Sole, Italy. Whoever thought N1NO was no longer hungry to win races anymore after he finally set his World Cup record with his 34th win, has been proven very wrong. With another extraordinary performance in Val di Sole, N1NO once again surprised the mountain bike world and showed his competitors he's still the man to beat!
After a bit of a set back in Leogang N1NO returned to Val di Sole with charged batteries and fully motivated. Already the the short track on Friday showed that N1NO is back in full force. A very animated race from the World Champion did not pay out in a result, but gave him the feeling that he was ready to pull off another big one for Sunday's XCO. And so he did.
One of N1NO's favorite race tracks, a fanatic crowd and great weather created the atmosphere for N1NO to race at his best. The signs that he's on a mission were seen right from the beginning riding in top position from the start and even setting a vicious pace himself early in the race. On this natural track, which is equally challenging physically and technically, XCC winner Luca Schwarzbauer, Sam Gaze, Jordan Sarrou and Alan Hatherly were the only ones to keep up with the World Champion. Soon after it was only the South African Champion Hatherly who stayed close to N1NO. An impressive show started to evolve. It was obvious that it was one of this great days when N1NO is unbeatable. He took off solo way earlier than usual to demonstrate his winning streak is not over yet.

Even the strong-riding Mathias Flückiger, coming up towards the end, was not really a danger to N1NO's #35 win. He looked too strong on the steep climbs and it even looked like he was dancing with his bike on the descents.
N1NO made winning look easy. Even topped his performance from Lenzerheide. Just one incredible show!
Andri Frischknecht
Andri did undergo some rough times in the past month. Even if his race in Val di Sole was not a victory like Nino's, it felt like a small win to turn things around the way he did. Sitting in 37th after the start loop, he was one of the few riders moving up throughout the race while a lot of others faded over time. Andri raced with heart and showed he's moving in the right direction. Lap by lap, he sneaked into the top 20 to cross the line in 17th. This was an important step to finish off the first half of the season on a positive note. With only half of the 2023 World Cups in the books, the season is still long.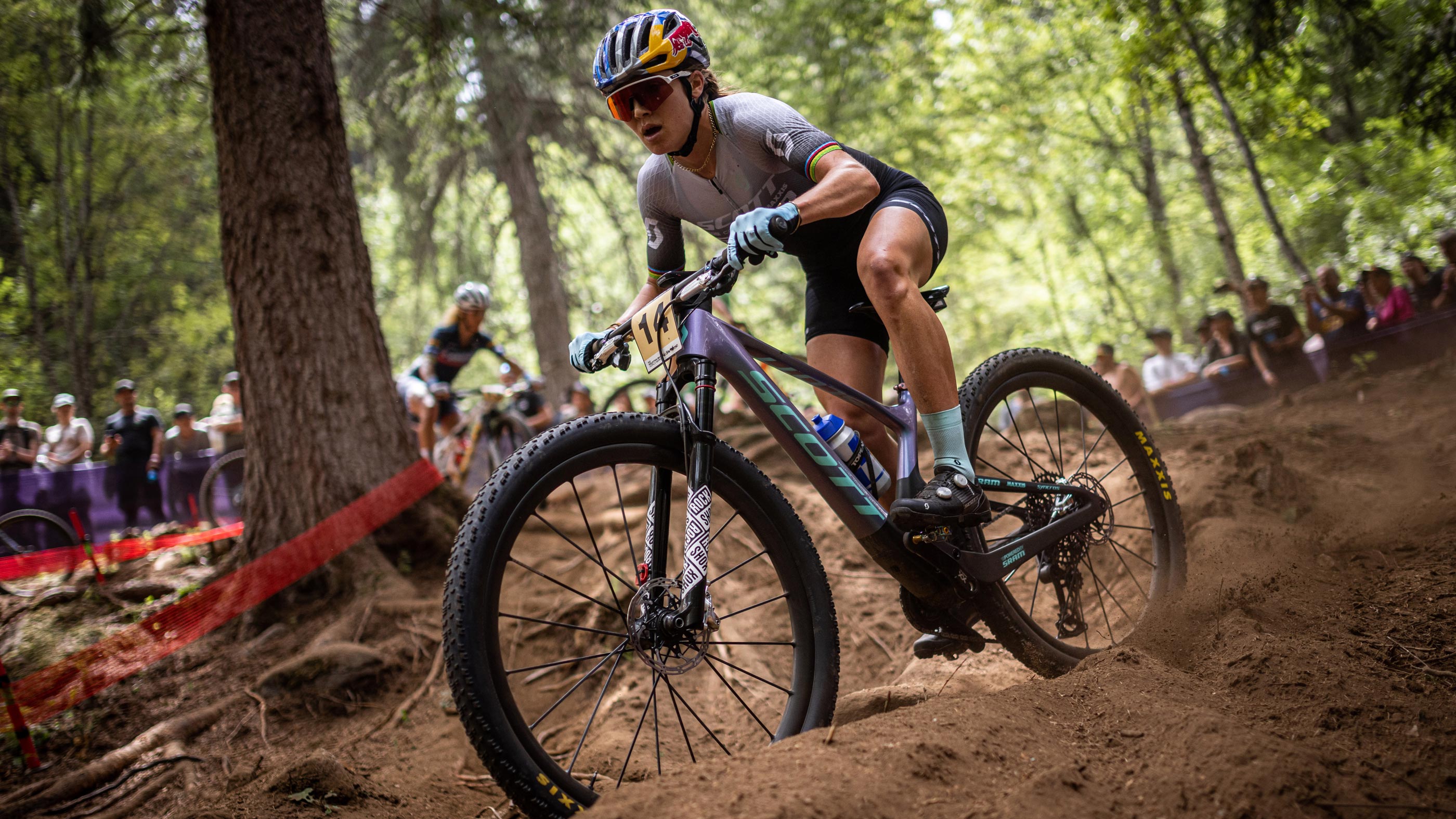 Kate Courtney
With a 10th place in the XCC, Kate was aiming to repeat a top 10 result in the XCO. She raced steady, however wasn't at her very best, and finished in a solid 13th place. We know the form is there and she will have another chance to show it in the fight for a national title next weekend.