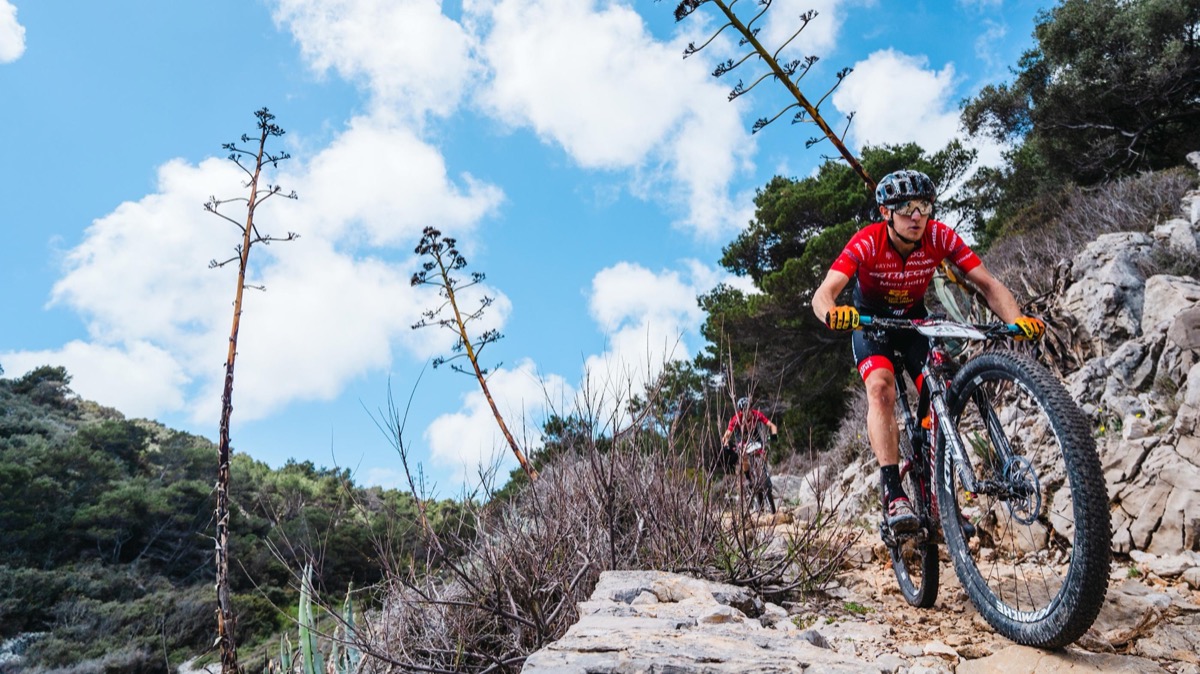 Competitions
Mali Lošinj delivers not only on spectacular scenery but on a stage finish shake up.
---
The 4Islands MTB Croatia has come to a spectacular close under clear blue skies and warm spring sunshine in Mali Lošinj.
The event's final stage took place on the island of Lošinj and took teams on a 40-kilometre loop of the island with 900 metres of climbing. The stage truly lived up to the rocky reputation of the event as it delivered another day of rock dodging, steep climbs, whirlwind descents and breathtaking views.
The Men's category race saw Singer Racing Team unable to secure the clean sweep of stage victories. Wilier Pirelli 2's Wout Alleman and Gioele De Cosmo attacked hard in the opening kilometres of the short and punchy stage. They were welcomed across the finish line by cheering fans in the beautiful town square of Mali Lošinj.
The overall victory of 4Islands went to Martin Frey and Simon Stiebjahn of Singer Racing Team, who head back to Germany with not only the 4Islands Winners' trophy but also a pair of Epic Legend medals.
"The final stage was really cool, and it was awesome to have so many spectators out on the route," said Martin Frey. "Singer Racing Team is an exciting venture for the two of us, and this victory means a lot as it is proof that we can stand tall against some of the most proven teams in marathon mountain biking. Taking the 4Islands trophies home with us is great but becoming part of the Epic Legends club is something that I'll remember forever. That, and the rocks!"
The Women's category racing saw a complete shakeup in the stage as Olympia – RDR Italia raced to another stage win, their second in as many days. The major surprise of the stage was team Veloflütsch, who were roughly 45 minutes behind on the GC when the stage started and raced to second place on the day ahead of eventual race winners Allebike Canyon Northwave.
Stefanie Dohrn, 2022 4Islands MTB Croatia Women's category winner, explained, "We knew that we had a big gap on the GC going into the final stage, so it gave us a chance to be calculated and to enjoy the sun and the views of Lošinj. We are thrilled to have taken the overall win!"
Local legend says that Lošinj is known as the island of vitality, and it was clear to see as the spirits of the competing teams, from the UCI categories to those further back in the field, were at an all-time high. It was, without doubt, the perfect ending to the seventh edition of the 4Islands MTB Croatia.
Keep an eye out for the opening of entries to the 2023 edition of 4Islands, as they are sure to sell out fast. Congrats once again to all the teams who Conquered the Rocks.