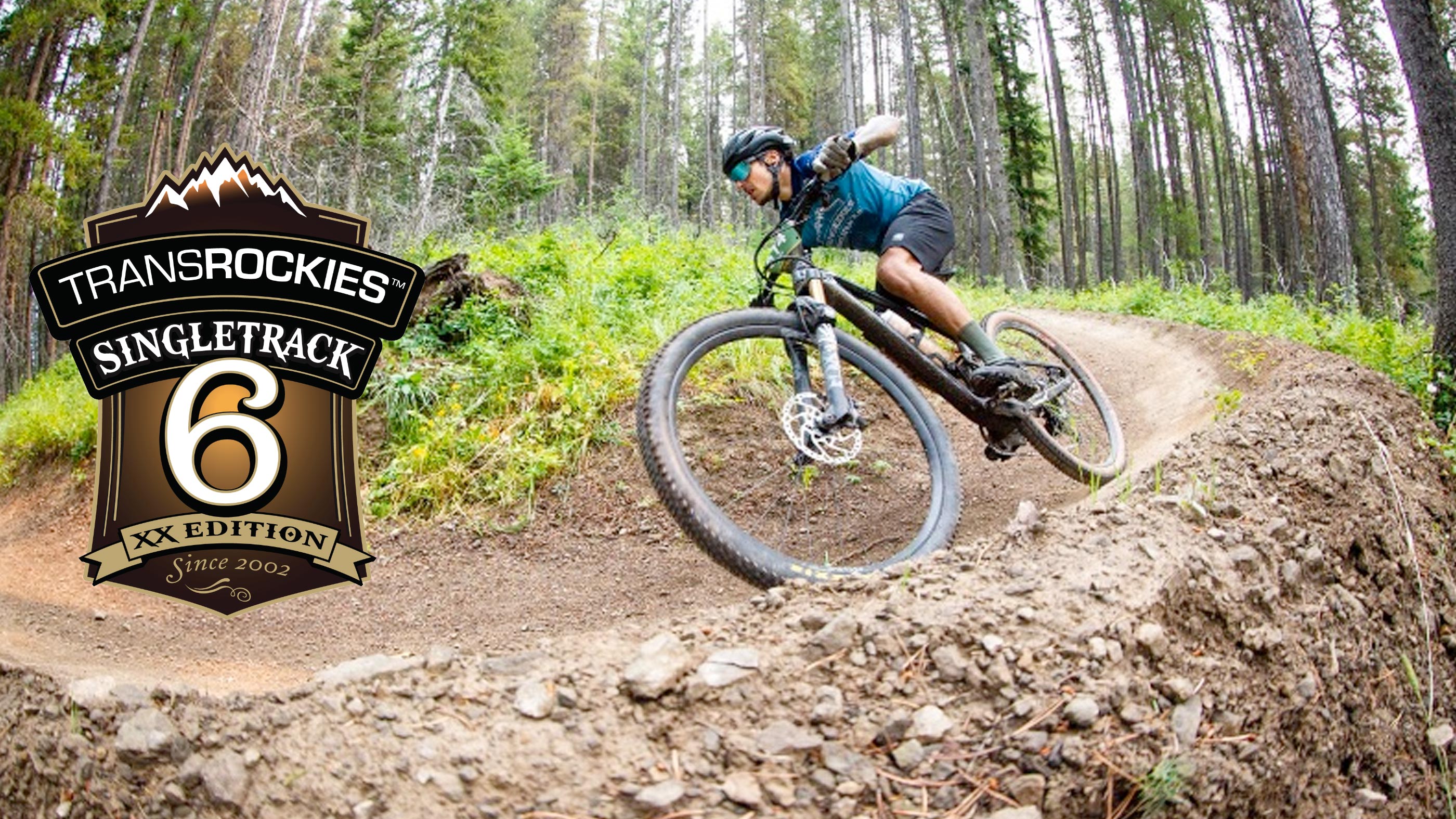 Competitions
Hello Singletrack 6 - Stage 2!
---
Thule Stage 2
Length: 45km
Elevation gain: 1,100m
Today racers lined up for the Thule sponsored, stage 2 of TransRockies Singletrack 6 at the Fernie Aquatic Centre one more time. The weather was a little cooler than yesterday, but that didn't stop all the racers from coming out hot off the start line! The gun once again went off at 8 am, and racers rolled out on Coal Creek Road before climbing up Ridgemont Road, which served to spread out the field. Once the riders reached the top, the real fun began with a series of singletrack trails that challenged even the most experienced riders in the field, including Eco Terrorist, followed by the Broken Derailleur Trail, both of which offer technical sections and steep climbs that will test riders' skills and endurance.
After that initial climb, riders descended to the Coal Discovery Trail, which took everyone north and became the Elk Valley Trail. This rolling singletrack trail took riders through some beautiful scenery and a historical abandoned mine in the Village of Hosmer, approx 21km into the stage. The next section of the race was a mix of rolling singletrack and steady climbing, as riders make their way towards Sparwood. The final major climb of the day took riders up the Lunch Loop Network on Sparwood Ridge. This challenging climb was followed by today's super fun timed decent (42 km's into the stage) with a 2 km downhill of flowing berms and winding switchbacks into Sparwood, where riders crossed the finish line the in front of the iconic "Titan" mining truck!
Today's top 3 Men across the finish line were identical to yesterday, with first overall going to New Zealand's Cameron Jones (1:57:10), followed by Carter Nieuwesteeg only a second behind at 1:57:11, then Raph Couturier in a time of 2:09:23. The Open Women was also the same top three, in the same order as yesterday, with Hannah Simms of Barrie, ON crossing the line first in 2:31:14, followed by Chelsee Pummel in a time of 2:34:18 and then Imogen Smith of Queensland, Australia right behind in 2:35:04. The rest of the field made quick work of this stage too, with every rider making to the "Titan" truck in Sparwood with giant dirt eating grins!