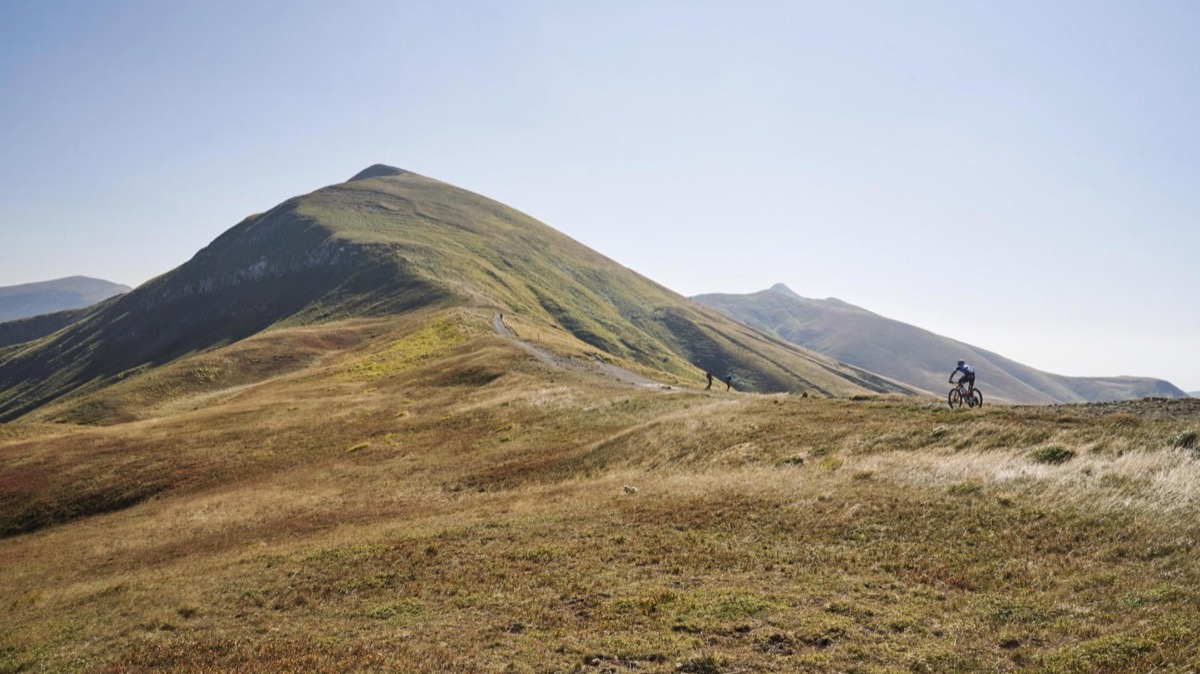 Competitions
Happy day for DMT Racing Team in Vidiciatico. Becking and Piana keep the lead
---
Champions never give up, and Tiago Ferreira lived up to this pattern today, September 8th, in the penultimate day of Appenninica MTB Stage Race 2023, from Fanano to Vidiciatico.
Even though the chances of getting back to the first position were getting thinner and thinner, the Portuguese rider went all-in and played his cards, eventually winning the 5th stage solo. Right behind him was GC leader Hans Becking, who surrendered 11" but is still in possession of the blue jersey with a solid 9:27 gap.
As it happened in most of the stages, the duo Ferreira-Becking set the pace since the very first pedal strokes. The DMT Racing Team athlete forced the rhythm on the Colombino Pass, with his rival of the Buff-Megamo Team being the only one able to stay connected. As the kilometers went by, Ferreira knew his chances kept shrinking, but he didn't give up on getting the daily win: the final time was 3:26:09.
First podium of the week for Italian Federico Mandelli, arrived in Vidiciatico with a 5:15 gap on the winner, ahead of Tim Smeenge (7:36) and Bart Classens (12:54). In the GC, behind the usual suspects in position 1 and 2, Tim Smeenge confirmed his third place (33:08) over Classens and Kaufmann.
"It was a tough stage since the beginning, I have tried to attack immediately but I couldn't drop Hans so we went together until the end. Unfortunately, there's no more time to attack: tomorrow will be a fun stage and I will try to enjoy as much as possible. It was a great week and a great race: all MTB riders should take part in Appenninica once in their life", said Ferreira at the end.
ILINA'S PRIDE IN VIDICIATICO
Kristina Ilina took her second success of the week, following the one in the opening stage. The Russian athlete of DMT Racing Team put up a solid performance and crossed the finish line in Vidiciatico in 4:07:40. Behind her, the GC leader Debora Piana suffered from a 12:24 delay, but the overall gap between the first two positions is still 30:13.
The stage started with the Italian of Team Cingolani-Specialized riding strong and taking the lead, but Ilina came back and took over the lead. Piana also crashed with no consequences, and kept the gap under control until the finish line. Third position once again for Swiss Nina Brenn, who occupies the same spot also in the GC.
"I feel better and better with the days going by, so today I thought about pushing and trying to win the stage. It is my first stage race on multiple days and the outcome is really satisfying overall. I had a lot of fun and will enjoy the ride one more time tomorrow", commented Ilina in Vidiciatico.