I have just retired a set of Kenda Helldiver & HellKat Pro rubber from my bike, and I must say that they surprised me.
Upon initial viewing if the tread on the Kenda Helldiver Pro I thought that I was going to be in a world of hurt when the rains came. The centre section of the tire is designed for fast rolling, (read small lugs) application, but it actually worked well in mid mucky conditions. The outer lugs really did the trick and would hook up well in virtually all conditions.
I had the RSR dual layer version on my bike and it might be my favourite compound that i have ridden. It works very well in the terrain around Whistler, and stands up to constant usage. It did start to fail and leak towards the end of its life, but as best as I can tell, that was close to 700km after putting it on... Good enough in my mind.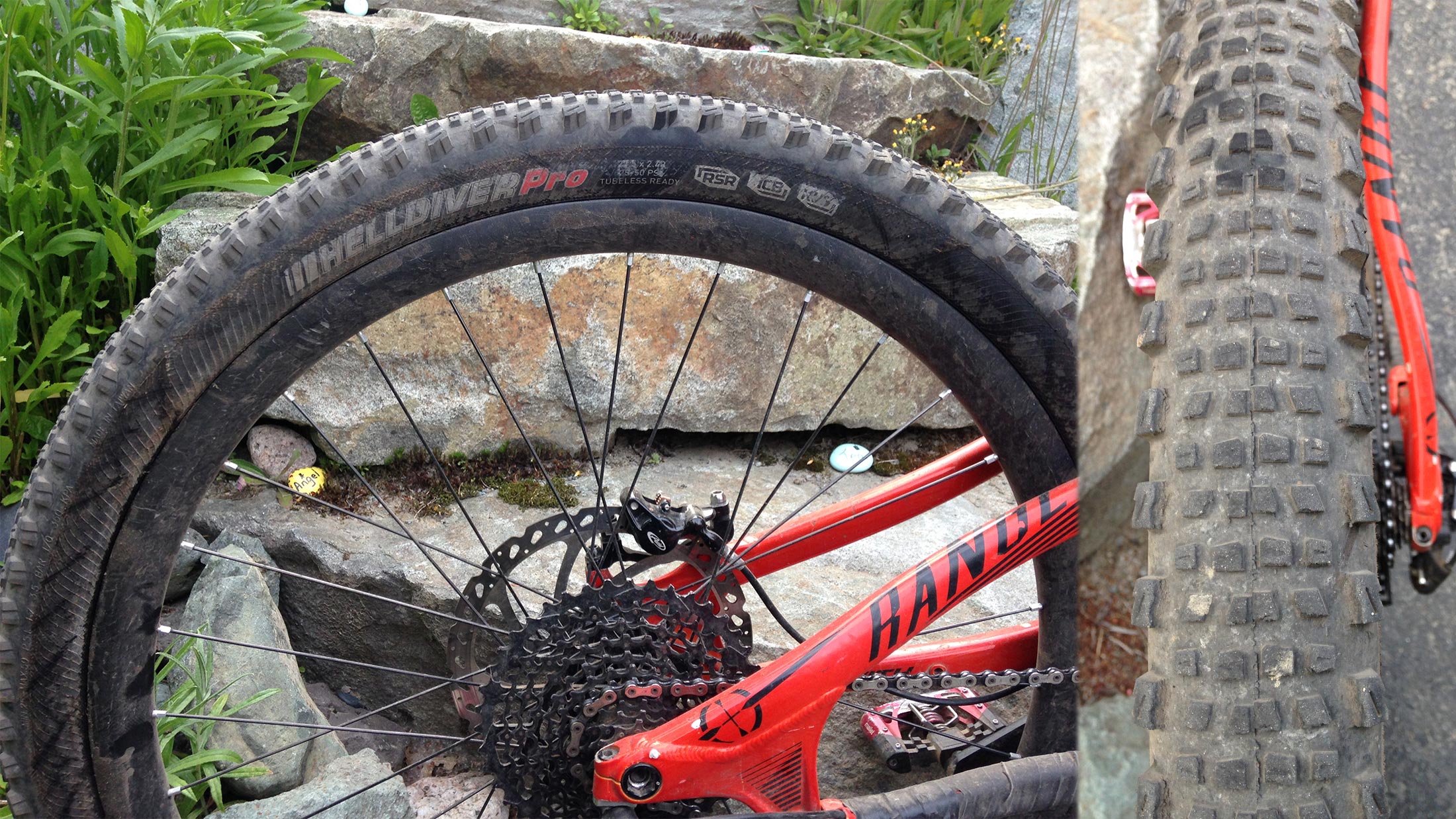 Up front I had a HellKat Pro, which is more of a typical Whistler tire. Big aggressive lugs, ramped on the leading edge and just begging to be pointed at a berm and laid on it's side. Casing on the HellKat Pro was very durable and is still in great shape. While the width is listed as 2.40, it sure felt much, much wider. Infact, when I put on replacement rubber that was said to be 2.35, it looked it was ½ the size of the HellKat Pro. Noted that they were mounted to some 40mm wide rims, which have the effect of spreading the tire a bit wider.
I really liked the HellKat Pro and would happily run it front and rear, but having such an aggressive tread, it might be better suited for downhill application in loose terrain.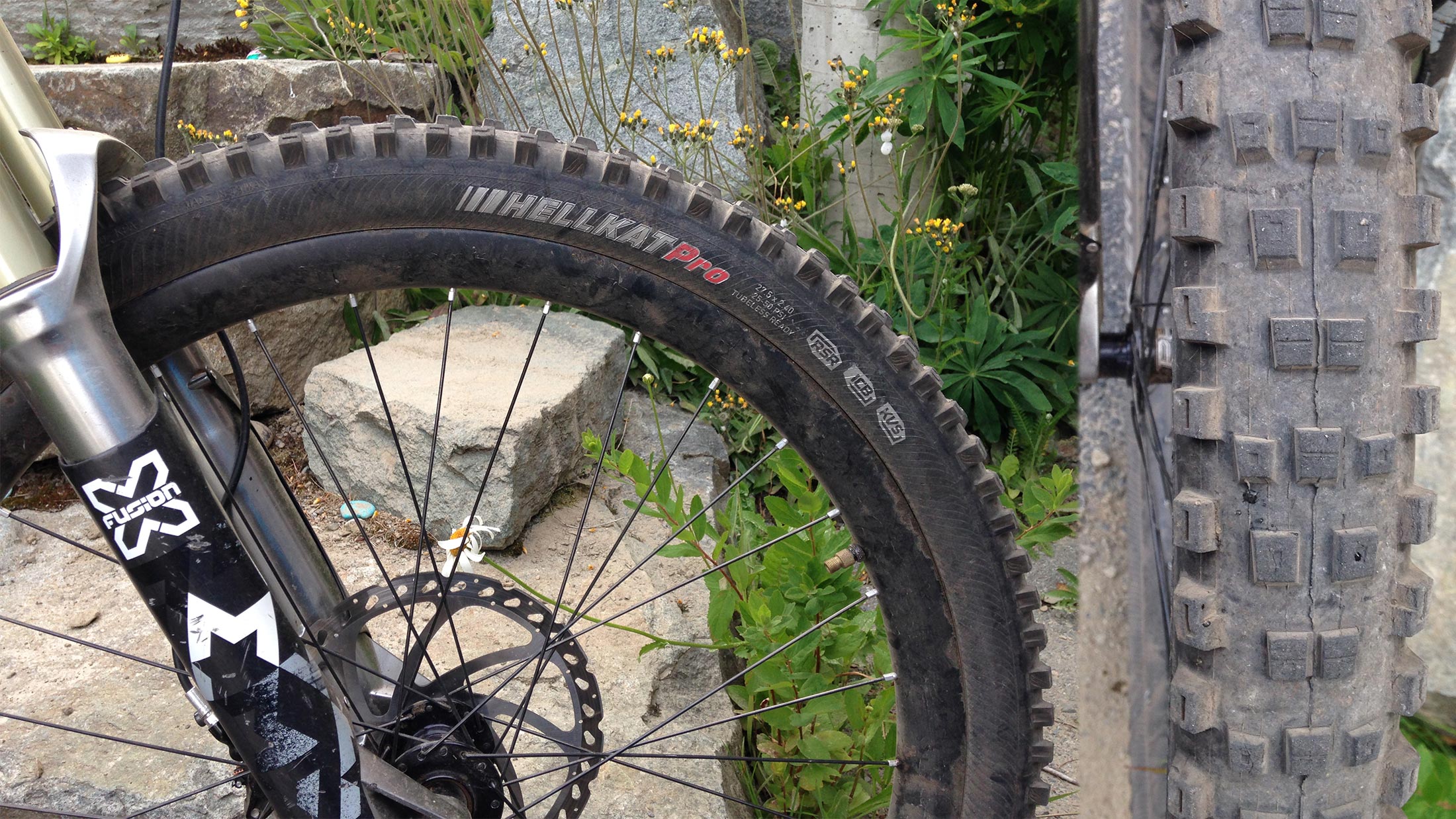 Kenda HellDiver Pro
https://bicycle.kendatire.com/en-us/find-a-tire/bicycle/downhillgravity/helldiver-pro/
Kenda HellKat Pro
https://bicycle.kendatire.com/en-us/find-a-tire/bicycle/downhillgravity/hellkat-pro/