Crud ZX Fender
Over the last couple of years I have tried 3 different types of fenders but none of them have been very good.  I don't think that I was hard on them, but I have never really had a good one that was able to stand up to the west coast riding. And frankly there are times that you want to run a fender. We did the 24 hr race in Whistler last year and it was raining the whole time. I would have been happy if I had 20% mud and splash all over me
Enter the Crud ZX Fender.  The ZX was designed in Europe (fender of choice for Steve Peat) and they have sold over 1 million of them, so it is obvious that it works well.  It is constructed out of 100% polypropylene making it flexible and durable.
The ZX attaches to your down tube via two o-rings making it usable on about 98% of all the bikes in the world.  Installation was a snap, although having a slightly larger diameter o-ring would have helped.  I would love to see it have a one hand installation but this is a close second best.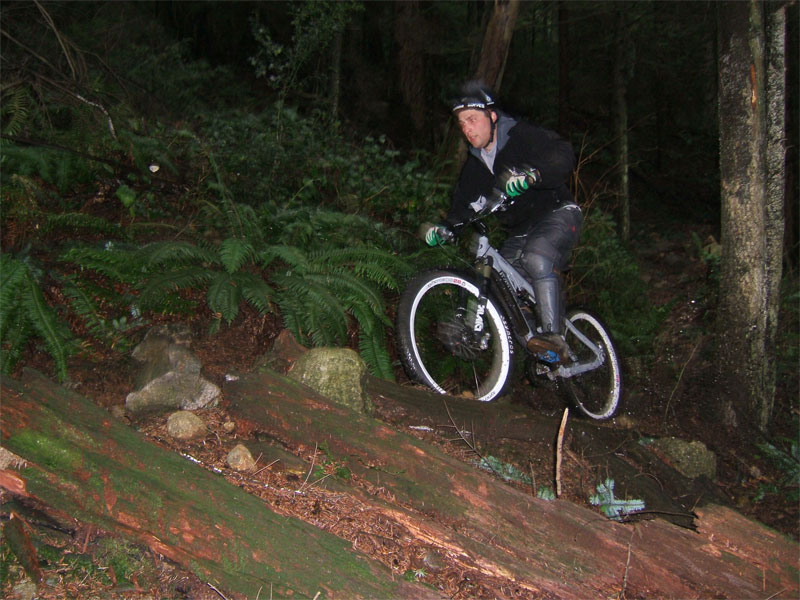 Crud ZX in action.
It comes in three colours (white, grey or black) weights 52 grams and retails for under $12 usd.
For dealer inquirers contact:
Brock Hemming Distribution
PO box 682
Woodacre, CA
94973
phone: 415-488-1350
email: This email address is being protected from spambots. You need JavaScript enabled to view it.